Are you planning a trip to Jamaica? Looking for a local tour guide to show you around and share the best of what the island has to offer? Choosing the right tour guide can make or break your trip, so it's important to take your time and do some research. In this blog post, we'll provide tips on how to find a reliable, trustworthy Jamaican tour guide.
Research Tour Operators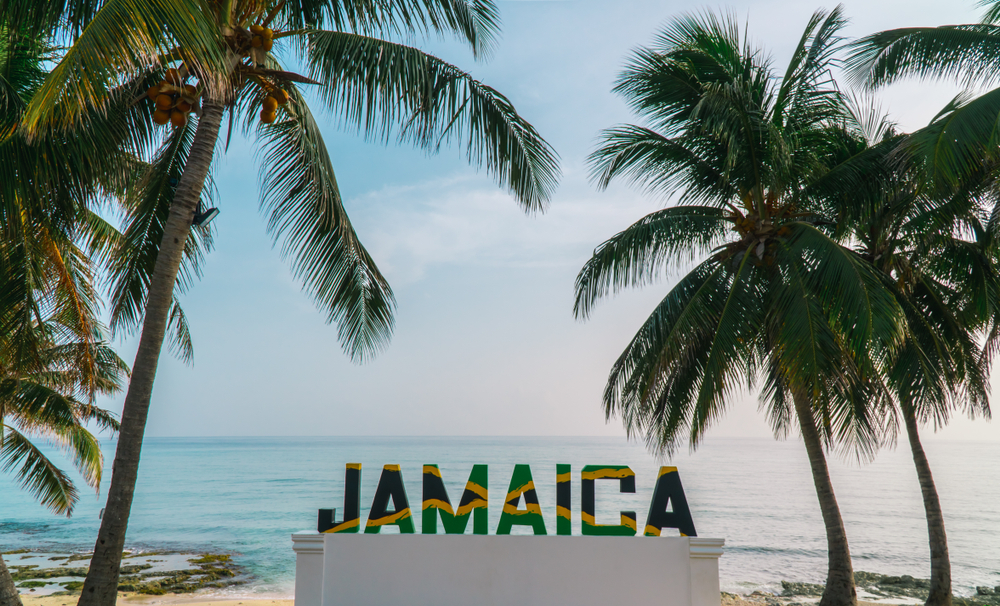 Researching tour operators is the first step in ensuring a successful trip to Jamaica. You should look for reputable companies that have all of the necessary credentials and licensing to provide tours. Make sure that they have experience in providing tours and can provide references when requested. You should also read customer reviews to make sure that you are selecting a company that has a good reputation. Once you have narrowed down your choices, contact them to discuss prices, availability and the type of services they offer. Ask questions about their guides and ensure they are knowledgeable, friendly and professional. Finally, ask if they can provide a written agreement outlining the services provided so there is no confusion when it comes time for payment. Taking the time to research tour operators will help ensure that your trip to Jamaica is an enjoyable one!
Check Reviews and Recommendations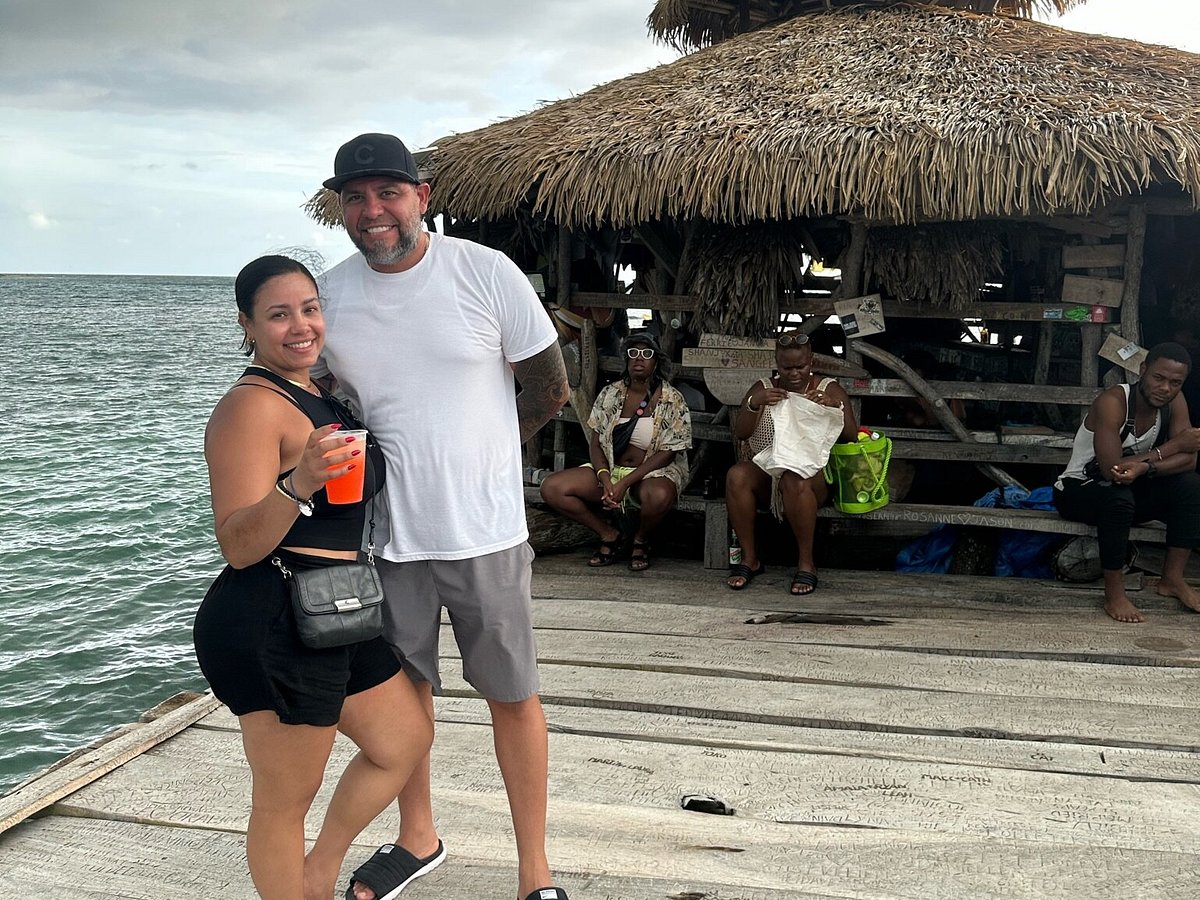 When it comes to choosing a Jamaican tour guide, reviews and recommendations are key. Before booking any tours or excursions, take the time to check out online reviews from past customers and ask for recommendations from friends and family who have visited before. Different tour guides offer different experiences so be sure to read up on what each one offers. Make sure that you're comfortable with the tour guide you choose by looking at their credentials and making sure they are approved by the Jamaica Tourist Board (JTB). Once you've narrowed down your choices, contact them directly for more information. Ask any questions you may have about the tours they provide and make sure they can accommodate your needs. With some research and a bit of patience, you can find the perfect Jamaican tour guide for your next vacation!
Ask About The Tour Guide's Qualifications
When looking for a Jamaican tour guide, it is important to ask about their qualifications. Tour guides should have a degree or diploma in tourism or its related field, and knowledge of different foreign languages is preferred. Additionally, it is important to make sure that the tour guide has been certified by the Jamaica Tourist Board and attended seminars on Jamaica's history, culture, geography, and flora and fauna. Lastly, inquire about any special packages or itineraries offered by the operator to customize your experience in Jamaica.
Discuss Their Experience With Travelers From Your Country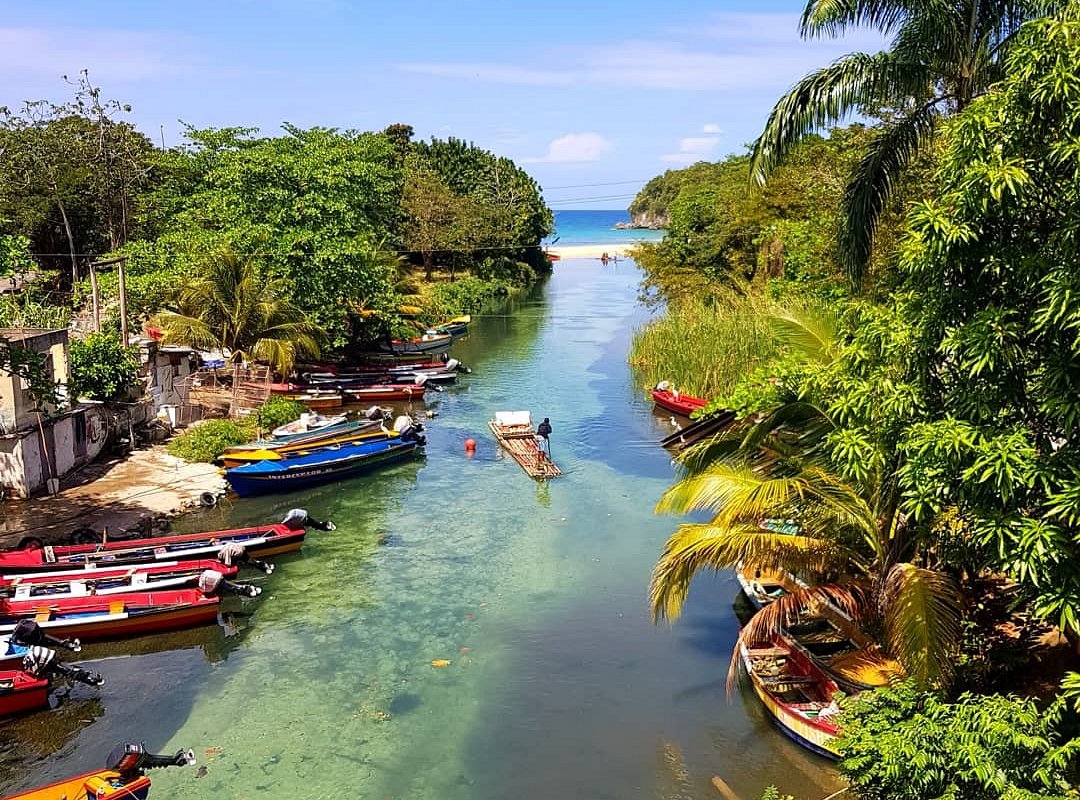 When selecting a Jamaican tour guide, it is important to consider their experience with travelers from your country. It is important to make sure they understand the needs and expectations of visitors from your country. They should be familiar with the culture and customs, as well as any language barriers that may exist.
A good tour guide will be able to provide an enjoyable experience by sharing their knowledge and expertise of Jamaica's unique attractions, nature, culture, history, and more. They should be able to provide a safe environment for travelers while also offering tips on how to maximize the experience.
It is also beneficial for travelers to research the company or individual that provides tours in Jamaica before booking their trip. Reviews from other travelers can provide insight into the quality of service provided by a tour guide or company.
Finally, when choosing a Jamaican tour guide it is important to communicate clearly about what you are looking for in terms of accommodations and activities included in your package. This ensures that you get exactly what you need for an unforgettable experience in this beautiful island nation!
Find Out What The Tour Includes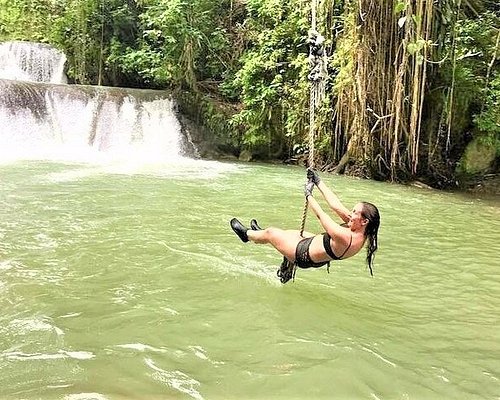 When planning a Jamaican tour, it is important to understand what the tour includes. Some tours may include transportation, meals, drinks, and other activities such as sightseeing or excursions. It is important to read through the tour details carefully before booking so you know exactly what is included. Additionally, some tours may also offer additional services such as a knowledgeable guide or professional photographer to capture your experiences. Knowing what the tour includes will help you make an informed decision so that you are sure to get the most out of your Jamaican vacation!
Consider Customization Options
When planning a vacation in Jamaica, it's important to consider customization options. Private tour guides offer the flexibility to create an itinerary that is tailored to your specific needs and interests. This can include anything from an off-the-beaten-path excursion, to a half day adventure, or even a multi-day tour package.
These private tours are designed for groups of four or more people and can be tailored to fit any budget. Professional guides provide the knowledge and expertise needed to make your trip unique and unforgettable. With their help, you will experience all Jamaica has to offer from its natural beauty, vibrant culture and local attractions.
From mountain hikes to beach explorations, there's plenty of activities for everyone. Whether you're looking for a cultural experience or simply want to relax on the beach – private tour guides can customize your Jamaican vacation however you like!
When searching for a tour guide, look at reviews online and inquire about their services. You may also want to consider packages offered by travel companies who specialize in Caribbean vacations – they often have all-inclusive deals with great deals on hotels, transportation and activities!
Finally, don't forget that safety should always come first when traveling abroad – make sure you do research beforehand so you understand all the necessary precautions before embarking on your journey. With the right planning and preparation, your Jamaican getaway will be one unforgettable experience
Discuss Transportation Options
Travelling around Jamaica is easy with a range of transportation options available. From buses to cabs or route taxis, you'll find a large number of transportation options – many of which are cost-effective and safe. If you're after a more relaxed Jamaican vacation, our transport services especially for visitors are the perfect solution.
Public transit is generally safe and reliable in Jamaica, with PPV (Private Passenger Vehicle) buses operating on short routes to pick up passengers anywhere along the way. JUTA drivers are certified by the Jamaica Tourist Board and have attended seminars about Jamaica's history, culture, geography and flora and fauna. Taxis can be effective for longer distances but can get expensive quickly so it's important to agree on a price before setting off.
If you're looking for comfort and convenience then Liberty Tours Jamaica provides ground transportation, airport transfers as well as island excursions – all at a reasonable price! It is important to remember that when travelling by taxi in Jamaica always make sure the car has a red number plate and be wary of getting into cars with strangers.
Look For Cultural Knowledge And Language Skills  
When traveling to Jamaica, it is important to find a tour guide that has great cultural knowledge and language skills. While there are no specific requirements for becoming a tour guide in Jamaica, many guides have taken part in special training programs offered by the Tourism Product Development Company (TPDCO) and Team Jamaica Programme.
These courses cover the role of a tour guide, communication skills, how to conduct a group tour, Jamaican culture and etiquette, as well as knowledge about the country itself. It is recommended to look for guides that have completed these courses as they will be able to provide you with an unique experience and insight into Jamaican culture.
My Jamaican Tour Guide offers private tours, trips and excursions around the country. Their team of experienced guides are equipped with the cultural knowledge necessary to ensure you get the most out of your trip. Tropical Trips Jamaica is also another great option for travelling around Jamaica with knowledgeable guides who can take you on amazing adventures throughout the country.
Finally, look for testimonials from previous customers when choosing your tour guide – this will give you an idea of what kind of experience they offer their customers. With knowledgeable guides providing insights into Jamaica's rich culture and history, you'll be sure to make unforgettable memories during your trip!
 Check For Accessibility Services
Traveling to Jamaica can be an enjoyable and memorable experience, especially with the right tour guide. When looking for a tour guide, it is important to consider accessibility services. Jamaica has 14 newly trained and certified tour guides that are able to provide access services to those with disabilities. Additionally, many resorts have dedicated staff who specialize in helping people with disabilities access the island's attractions. Private car service and security/chaperone options are also available when travelling around Jamaica.
It is also important to check the rules in the locations you are travelling to and through, as they may vary from place to place. The most affordable way of travel on the island is via communal "route taxis" which pick up at certain spots throughout Jamaica and drive towards specific destinations. By checking for accessibility services before booking a tour guide or setting out on your own journey, you will be able to ensure your trip is safe and stress-free.
 Verify Professionalism And Punctuality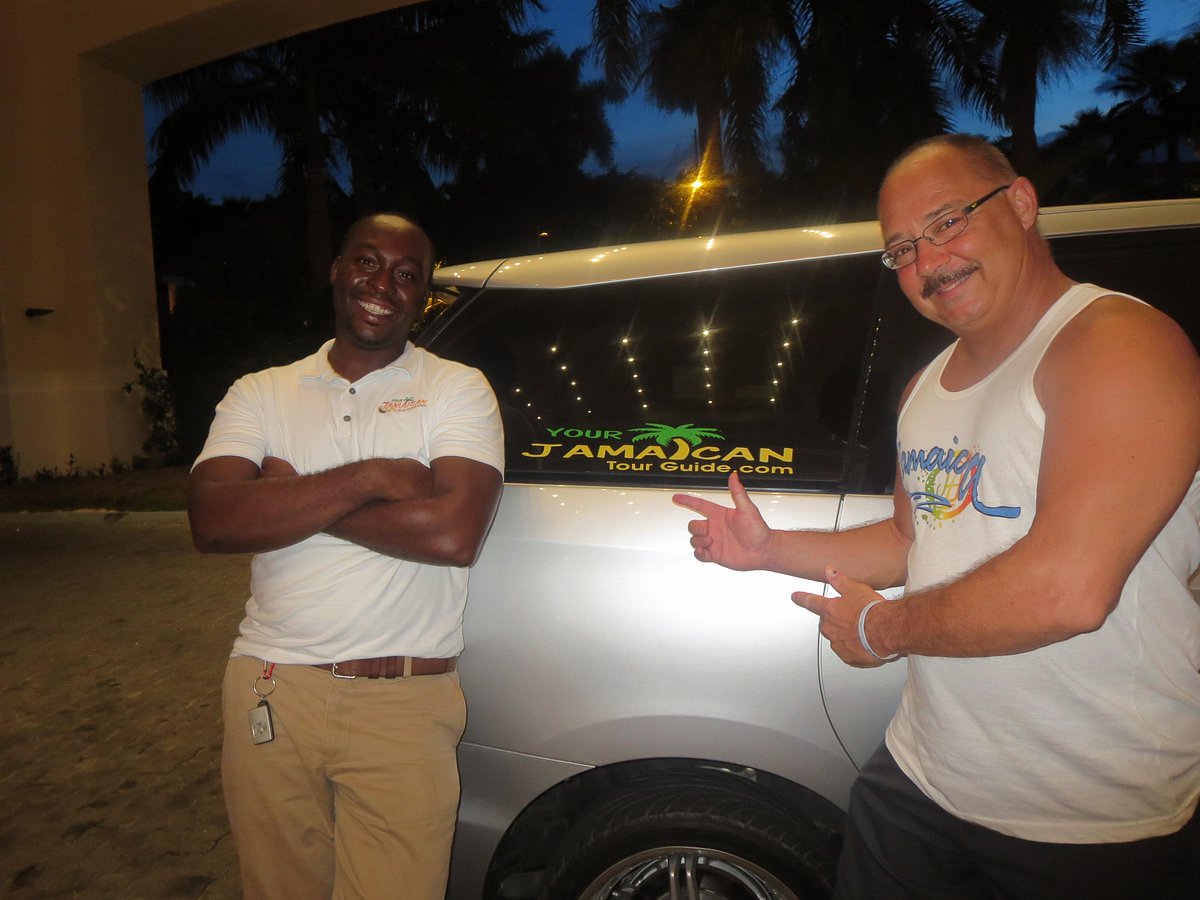 It is important to find a Jamaican tour guide that is professional, friendly, and punctual. It is recommended to call the guide in advance to confirm their meeting time and expectations. Professionalism should be expected from the guide at all times; they should have appropriate conduct and attire. They should also be knowledgeable about the area you are visiting, as well as any local customs or rules you should be aware of. Additionally, your tour guide should arrive on time for appointments and meetings so that you can get the most out of your experience. Punctuality is an expectation in Jamaica, so it's important to make sure your guide is reliable and timely!
Conclusion
When choosing a Jamaican tour guide, it is important to consider the level of experience and knowledge that the individual possesses. Private tour guides in Jamaica are an excellent choice for those looking for customized experiences and personalized service. Many resorts offer newly trained and certified tour guides, and there are also experienced private tour guides in Ocho Rios, Jamaica who can provide an array of activities that will make your trip unforgettable. Additionally, My Jamaican Tour Guide offers top-notch excursions in various parts of the island. With all these options available, you can be sure to find a reliable and knowledgeable guide who will ensure you have a memorable experience when visiting Jamaica!