Are you looking for ways to make money in Jamaica? Whether you're a full-time resident of the island or a frequent visitor, there are many opportunities to make some extra cash. From teaching English online to freelance writing, this blog post outlines the best ways to make money in Jamaica.
Use your skills
If you already have a skill, then you know how to make money in Jamaica. Whether it's coding, web design, photography, writing, or any other trade or craft that you are good at, there are many ways to tap into your talents and generate income.
The first step is to assess your skills and figure out what you can offer. Are there services that you can provide? Or products that you can create? Focus on the value that you bring and look for ways to monetize it.
Once you have identified what type of service or product might be valuable and profitable, start learning more about marketing and pricing so that your offering stands out from the competition. You may also want to consider joining professional networks such as Freelance Union or Upwork to expand your options.
You could also start a side hustle with an existing skill like writing content for websites or creating beautiful graphics for businesses' social media pages on platforms like Fiverr and Dribbble.
Other lucrative opportunities in Jamaica include freelance accounting services for small businesses; teaching classes in art and music; selling products made from locally sourced materials; providing virtual assistant services; starting YouTube channels with tutorials; tutoring children online; offering home repairs; delivering food from restaurants directly to customers' doors (e-courier); writing blog posts for businesses; creating websites for local organizations; taking pictures of Jamaican landmarks for stock photos sites—the list goes on!
Whatever skill or service you decide to pursue, remember that the key is putting yourself out there with confidence and getting people excited about what you have to offer!
Invest in Real Estate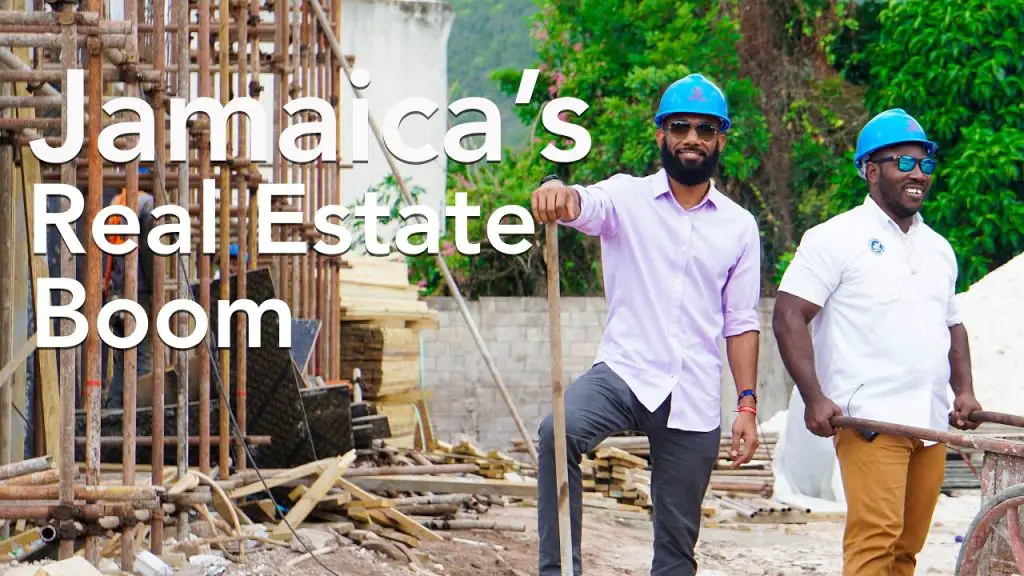 Real estate is one of the most reliable investments that can yield good returns over time. Investing in real estate can be a great way to generate long-term wealth and financial security. With the right knowledge, resources, and strategy, you can make money investing in real estate in Jamaica.
The first step towards becoming a successful real estate investor is to understand the local market and determine what type of investment will best suit your needs. Once you have identified potential properties that meet your criteria, it's important to do your due diligence thoroughly before making any decisions. Research the area, review comparable sales data, and speak with experienced investors or professionals who are familiar with the area.
You may also want to consider investing in a Real Estate Investment Trust (REIT). REITs are companies that own or finance income-producing real estate such as apartment buildings, shopping centres, office buildings, hotels and industrial facilities. Investing in REITs provides diversification for investors since they offer exposure to a variety of different types of property all within one investment vehicle. Additionally, REITs often provide regular dividend payments which can help generate additional income for investors.
Other ways you could invest in Jamaica's real estate include buying land and building on it; investing in a fixer-upper property; flipping it; buying homes to keep as rental properties; or investing through unit trust funds such as JMMB Optimum Capital Fund which offers exposure to multiple markets and asset classes with varying levels of risk profiles.
Whatever approach you decide upon when investing in Jamaican real estate, it is important to remember that success comes from having realistic expectations about the potential risks involved as well as carefully researching each opportunity before making any commitments
Become an Entrepreneur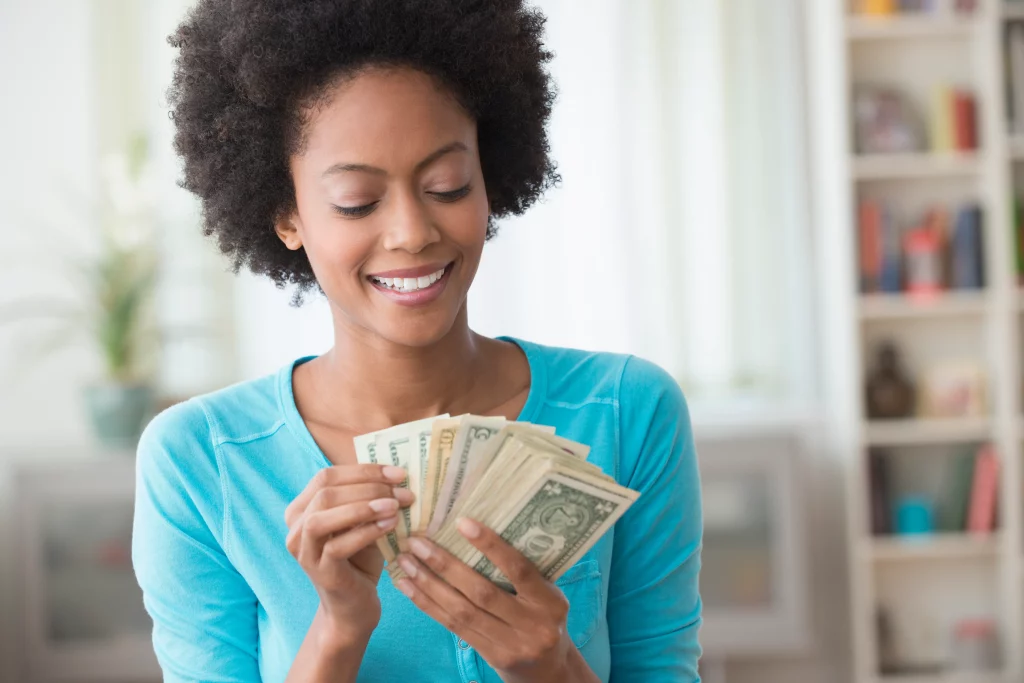 Entrepreneurship is a great way to make money, build a successful business and create something that you can be proud of. Starting your own business in Jamaica can be daunting, but with the right resources and dedication it can be done. Whether you are looking to start a small business or take on an entire industry, there are steps that must be taken to ensure success.
Before you begin, it is important to understand the different types of businesses in Jamaica and the legal requirements for setting them up. Sole trader businesses are owned by one person who has full control over operations, while partnerships involve two or more people who share ownership. Companies require registration with the Companies Office of Jamaica (COJ) and co-operatives involve members who collectively own and manage their business.
Once you have decided which type of business structure best suits your needs, it's time to pick a name for your company and register it with the COJ. This will give you legal protection from competitors using similar names or logos. You may also need to secure licenses for certain types of businesses or activities such as selling goods or providing services such as accounting or legal advice.
Next, develop a comprehensive business plan outlining your objectives, timeline for achieving them, target market and pricing strategy. This will help you gain access to financing if needed by convincing potential investors that your venture is worth investing in.
Finally, find ways to fund and promote your new venture such as through angel investors or crowdfunding platforms like Kickstarter and Indiegogo. It is also important to build relationships with local banks so that they can provide financial advice tailored specifically for your business needs. Don't forget the importance of marketing either – get
Start a Business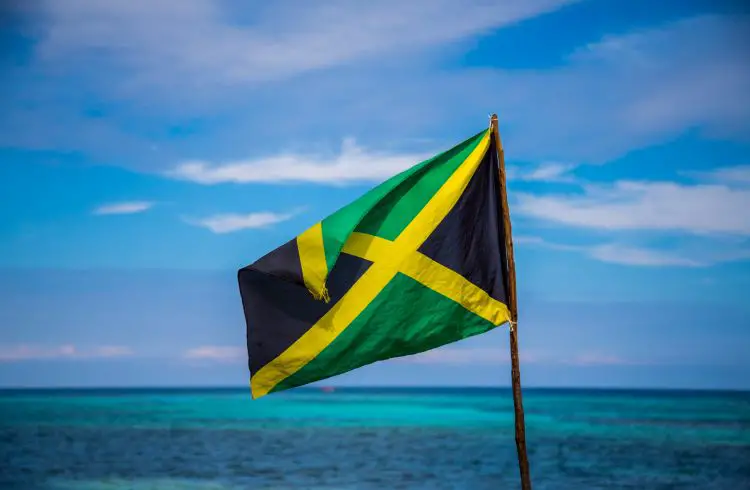 Starting a business can be an exciting and rewarding experience. With a little bit of planning and dedication, you can become your own boss and start a successful venture. Here are some tips to help you get started:
1. Research Your Market
Research the market to figure out what products or services are in demand in your area. Conduct surveys or interviews with potential customers to determine what they need, then develop a business plan that outlines how you will meet their needs.
2. Secure Financing
Secure financing for your business by applying for grants, loans, or other funding sources such as crowdfunding campaigns. You may also need to raise capital through investors or bootstrapping techniques such as selling personal assets.
3. Develop A Business Plan
Create a detailed business plan that outlines key aspects of your business such as mission statement, organizational structure, marketing strategies, and financial projections. Your business plan should also include an analysis of potential competitors and risks associated with starting the venture.
4. Find The Right Employees
Recruit employees who have the skill set needed for your company's success by posting job openings online or attending career fairs in your area. After hiring new employees provide them with the training they need to succeed in the position and ensure they are aware of company policies related to safety, attendance, etc..
5. Get The Necessary Licenses And Permits
Obtain any licenses or permits required for operating your business in Jamaica from local authorities such as tax registration certificates and zoning permits depending on the type of industry you're entering into..
6 Launch Your Business
When all necessary steps have been taken to prepare for launch it's time to
Invest in the Stock Market
Investing in the stock market is one of the most reliable ways to build wealth over time. By taking a long-term approach and diversifying your portfolio, you can increase your chances of generating returns that outpace inflation. Investing in stocks gives you the potential to benefit from companies' growth and profits.
Before you get started, it's important to understand how the stock market works and what factors influence a company's share price. To buy or sell shares on the stock exchange, you also need to open an investment brokerage account with a licensed financial institution.
Before investing, identify which companies or sectors are attractive investments based on your research and strategy. You should consider how much risk you are willing to take on and decide which type of stocks (e.g., blue chip stocks, penny stocks) make sense for your portfolio given your goals and timeline.
When considering individual stocks, it is important to look at their financial health as well as their fundamentals like earnings per share (EPS), revenue growth rate, debt levels etc. Once you have identified suitable stocks for purchase, keep track of news related to them so that if there are any changes in their fundamentals or outlooks, you can make decisions accordingly.
Finally, don't forget that investing involves risk so be sure to diversify across different sectors and industries so that if one sector or industry performs poorly due to unforeseen circumstances then other parts of your portfolio can mitigate these losses while still allowing for some upside potential when they do well.
Try Affiliate Marketing

Affiliate Marketing is a great way to make money online. It involves promoting other people's products or services and earning a commission for each sale you generate. The best part about affiliate marketing is that it's easy to get started and you don't need any special skills or experience. All you need to do is sign up for an affiliate program and start promoting their products or services.
To make money with affiliate marketing, all you need to do is find a product or service that you believe in, promote it online, and when someone buys the product through your link, you earn a commission from the sale. There are many different ways to promote your affiliate links, such as writing blog posts about the product and sharing them on social media platforms like Facebook and Twitter.
You can also use pay-per-click advertising campaigns and search engine optimization techniques to drive more traffic to your website or blog where you have embedded your affiliate links. As long as people visit your website or blog, click on your links, and buy the products they landed on through those links, then you will earn commissions from those sales.
Another great thing about Affiliate Marketing is that there are no limits on how much money you can make with it. You could potentially generate thousands of dollars per month depending on how well your campaigns perform. So if you're looking for an easy way to start making money online, then give Affiliate Marketing a try!
Take on Freelance Work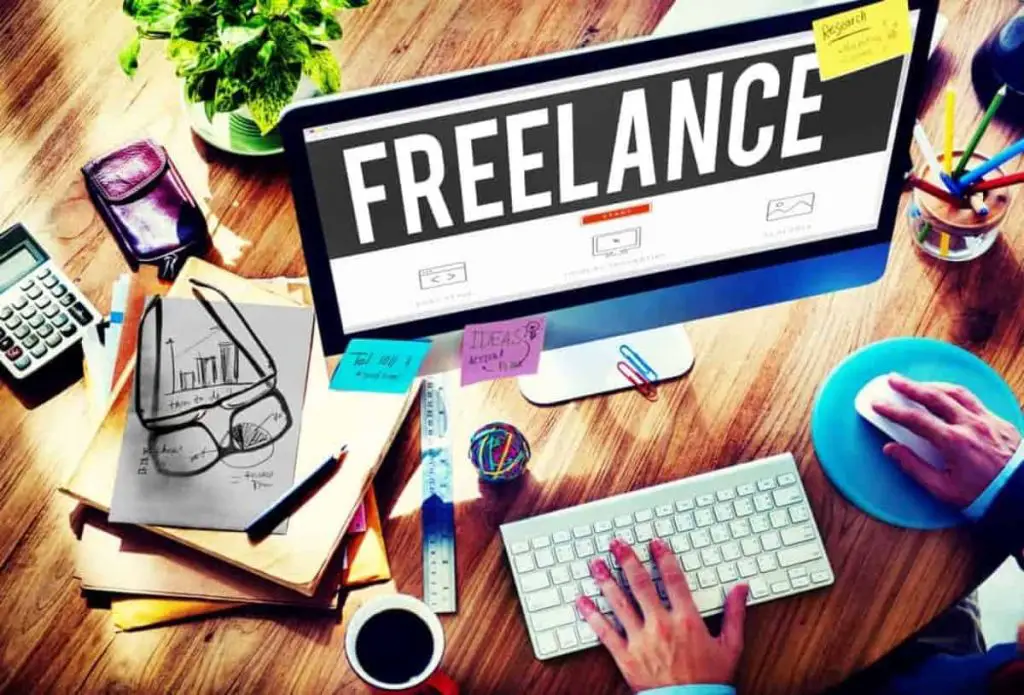 Freelancing is one of the best ways to make money online in Jamaica. It gives you the freedom to work from anywhere and at anytime, giving you more flexibility than a traditional job. With freelance work, you're in control of your career and income potential. You can choose the types of projects that interest you and charge rates that reflect your skill set and experience level.
Whether you are a graphic designer, web developer, writer or virtual assistant, Upwork is a great platform for freelancers to find gigs and be hired by clients all over the world.
Upwork has hundreds of thousands of jobs posted daily so there is always something available to suit your skillset and schedule. The website also offers helpful resources such as tutorials on how to start freelancing, tips on finding jobs, advice on how to secure contracts with clients and much more.
To get started on Upwork as a freelancer in Jamaica, all you need to do is create an account and start searching for projects that match your skillset.
Once you find a project that interests you, make sure to read through the job description thoroughly before submitting your proposal so that it stands out from other applicants. When crafting your proposal be sure to highlight relevant experiences or qualifications related to the job posting but also include why it is that hiring managers should pick you for their project specifically!
With hard work and dedication, freelance work can be a lucrative way to make money in Jamaica without having too many restrictions or constraints when it comes down to how much time or effort is put into each project. So take advantage of this opportunity today by signing up with Upwork!
Become a Tour Guide
Becoming a tour guide can be a rewarding and exciting career choice for those interested in travel and culture. As a tour guide, you will have the opportunity to share your knowledge of local history and attractions with tourists from all over the world. You will also have the chance to meet many different types of people from all walks of life.
To become a tour guide, you will need to be knowledgeable about your destination and its attractions, as well as having good customer service skills. You may also need to obtain certification or licensing depending on the country or region you are working in. Additionally, many employers require that their tour guides speak more than one language fluently.
If you are looking for an exciting job opportunity that involves traveling and meeting new people, then becoming a tour guide may be perfect for you! With the right training and qualifications, you could find yourself venturing off into unknown destinations while sharing stories of local culture with travelers from around the globe!
Offer Your Services Online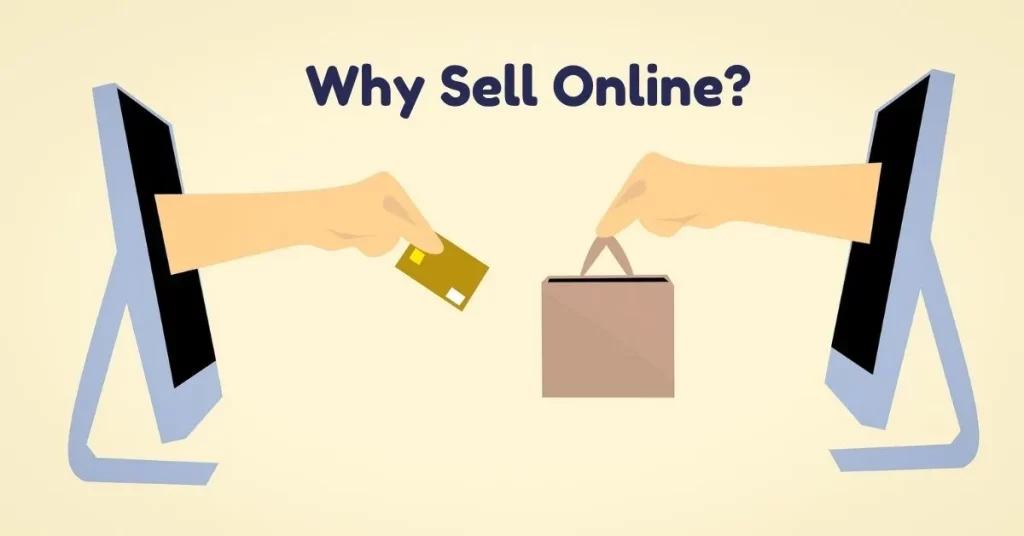 Are you looking for ways to make money in Jamaica? The internet can be a great source of income. With the right skills and knowledge, you can offer your services online and make a good living.
From web design and content writing to virtual assistant services, there are plenty of opportunities for entrepreneurs in Jamaica. You don't need any special qualifications or certifications to start your own business online. All you need is a computer and access to the internet.
If you have hobby skills or creative talents, like photography, graphic design, video editing or writing, these can be turned into an online business as well. You could also offer services like tutoring, accounting or even pet sitting.
One of the best ways to get started is by creating a portfolio website showcasing your work with samples of projects you completed in the past. This will help potential clients find out more about what you do and how much experience you have in your field before they decide to hire you.
In addition to offering your service online, consider joining one or more freelancing websites such as Upwork or Fiverr where employers post job ads looking for people with specific skillsets who can work remotely from home. This is an excellent way to get your foot in the door and gain some experience that will help build up your portfolio quickly while earning money at the same time!
With these tips, making money in Jamaica through offering services online should be easy!
Sell Crafts and Art

Selling crafts and art is a great way to make money in Jamaica. By sending samples and making customers pay upfront with a letter of credit, you can source handmade crafts in Jamaica, create an online platform to sell your wares worldwide, and receive payment through Paypal.
Popular items include jewellery, fine art pieces, souvenirs, and even farming goods like vegetables or chicks. Make sure you understand what to expect before setting up shop and don't forget to haggle when possible!
With the right amount of effort and creativity, selling crafts and art can be a lucrative business that brings in income while allowing you to express yourself creatively.
Drive for Uber or Lyft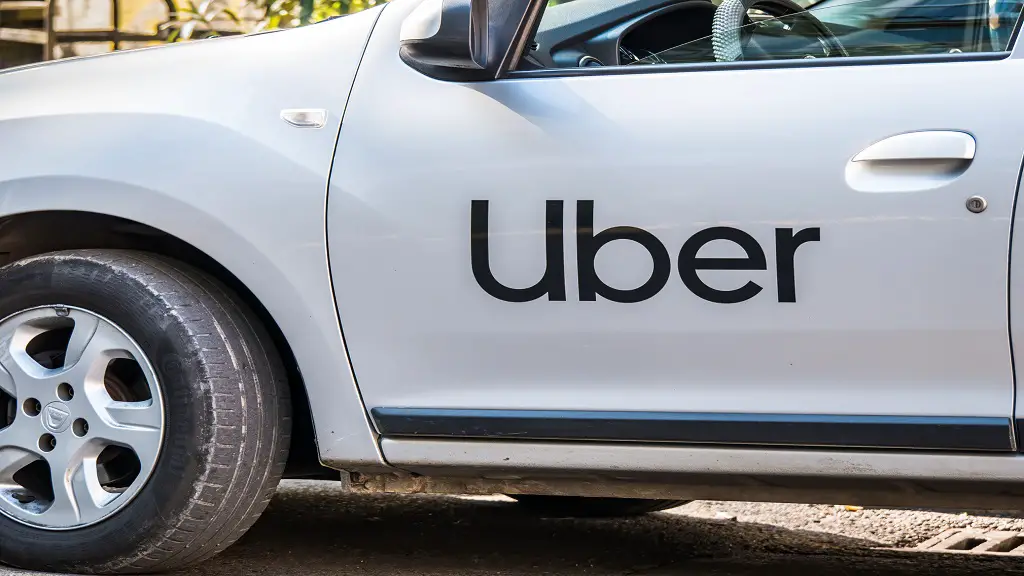 Drive for Uber or Lyft and make money on your own schedule. With Uber, you have the flexibility to work whenever you want.
You can drive whenever and wherever you want, as long as it is within the service area. With Lyft, you can get paid instantly after every ride and get cash back on gas, groceries, and select dining.
Both companies offer a three-year lease on an approved car for a low fee plus weekly payments deducted from your earnings.
Signing up is easy and fast; all that's required is proof of insurance and vehicle registration in order to start driving. Once you're approved to drive, you can begin picking up passengers in no time!
Make Money Through YouTube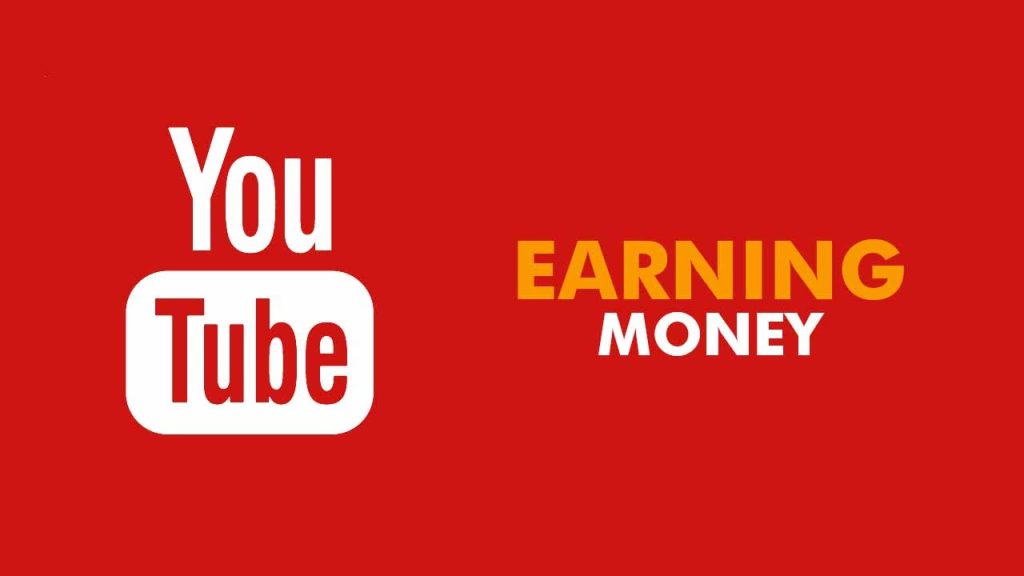 Do you want to make money from the comfort of your own home? Consider Youtube as a great option! With Youtube, you can monetize your videos and start making money.
Youtube is a great way to make money while doing something you love. Just create content that people will enjoy watching and with the right techniques, you can start earning an income.
To get started, create an account on Youtube and upload high-quality content that will engage viewers. Utilize SEO techniques to optimize your videos for search engines, which will help bring in more views and potential customers. As your videos become more popular, you'll be able to monetize them through ads or sponsorship opportunities.
When creating content for Youtube, think about what topics are popular in Jamaica and target those audiences specifically. You may also want to consider partnering with other influencers in the country to increase viewership and reach even more people.
If done correctly, making money through Youtube can be a great way to supplement your income or even become a full-time job! So get creative and start planning out exciting content that will draw viewers in!
Become a Virtual Assistant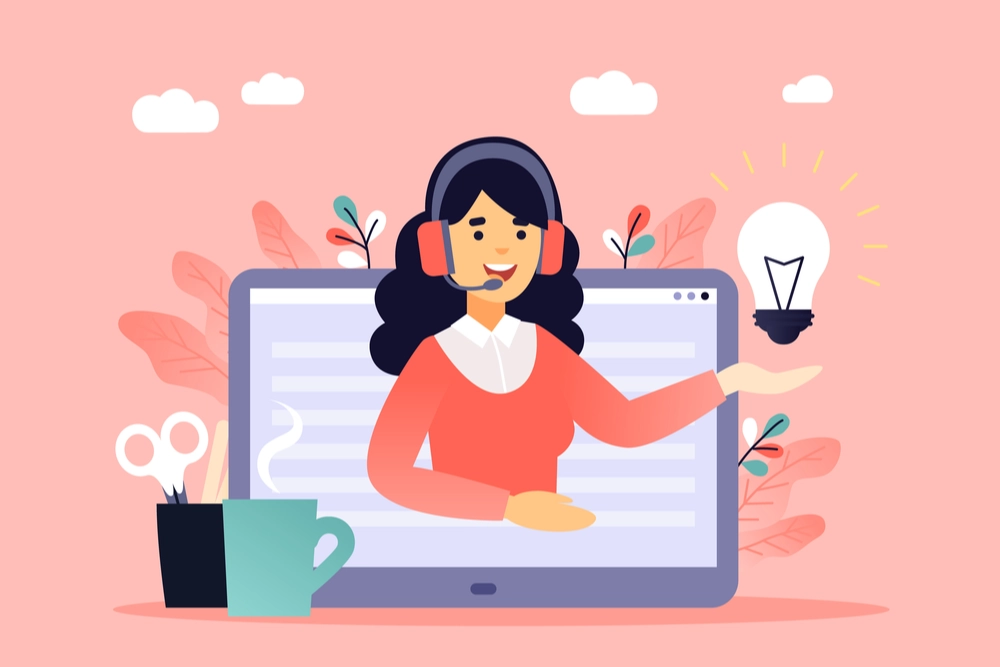 Becoming a virtual assistant is an excellent way to earn extra money or even make a full-time income without having to leave the comfort of your home. As a virtual assistant, you provide administrative and organizational support for businesses, entrepreneurs, and professionals from all over the world.
You can provide services such as data entry, customer service, web design, social media management, content creation, and more. With the right skill set and experience, you can easily find clients in need of virtual assistants.
The great thing about becoming a virtual assistant is that you can work from anywhere with just an internet connection and a computer. You can also set your own hours according to your availability. This allows you to manage other commitments while still earning money through your virtual assistant job.
If you are looking for a flexible job that pays well and doesn't require much overhead costs then becoming a virtual assistant may be the perfect opportunity for you! You can find freelance jobs on websites such as Upwork™ or Fiverr where clients post their requirements for specific tasks they need help with. You can use these sites to find clients who are in need of reliable and experienced virtual assistants like yourself!
Rent Out Your Property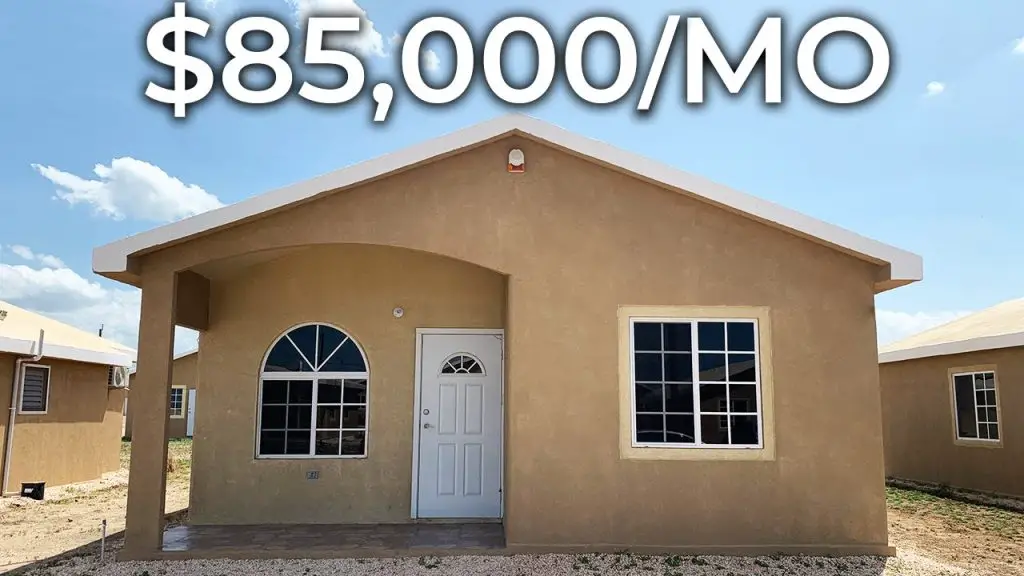 Renting out your property is a great way to make money in Jamaica. Whether you're a homeowner or an investor, renting out your property can provide you with a steady stream of income and the potential for long-term appreciation.
For homeowners, renting out an extra room or space in your home can be easy and profitable, especially if you live in an area with high demand for rentals. You can charge a daily rate or a flat fee for the entire month and start earning money from day one.
Investors looking to capitalize on Jamaica's lucrative real estate market should consider bank-foreclosed properties. These properties are often sold at discounted prices and have the potential to generate significant rental income once renovated and leased out.
For those who prefer not to manage their own rental property, REITs (real estate investment trusts) are another option. REITs allow investors to pool their money together and invest in a portfolio of real estate assets across different markets without having to manage them directly. Investors earn dividends from the income generated by these portfolios as well as any capital gains when they sell shares of their REITs investments.
With Jamaica's booming tourism industry, short term rentals can also be lucrative for those looking for quick returns on their investments without having to commit long-term tenants or management duties associated with traditional rental models.
Airbnb has become increasingly popular over the last few years as it allows travelers from all around the world to find unique accommodations with ease, making it easy for hosts to make money off of their extra space without having any hassle themselves beyond preparing their rental space before each guest arrives..
No matter what route you take when looking into renting
Conclusion

Jamaica has many opportunities to make money, whether through remittances, taxes, or online surveys. The government of Jamaica has implemented reforms that have made it easier for individuals and businesses to access the resources necessary to pursue financial success.
Remittances are a great tool for development and should be encouraged. Tax policies need to be implemented in such a way that does not discourage economic growth and should focus on increasing government revenue without burdening the taxpayers.
Finally, online surveys can provide an opportunity for individuals to make additional income while working from home. With these tools in place, Jamaica is well-positioned to achieve its vision of becoming "the place of choice" for people to live, work, raise families and do business.