Are you planning a vacation to Jamaica? Whether you're looking for sunny days on the beach, exploring the jungle, or simply getting away from it all, Jamaica has something for everyone. But before you book your tickets, it's important to know: is Jamaica safe? In this blog post, we'll cover everything you need to know about safety in Jamaica so that you can plan your dream vacation with peace of mind.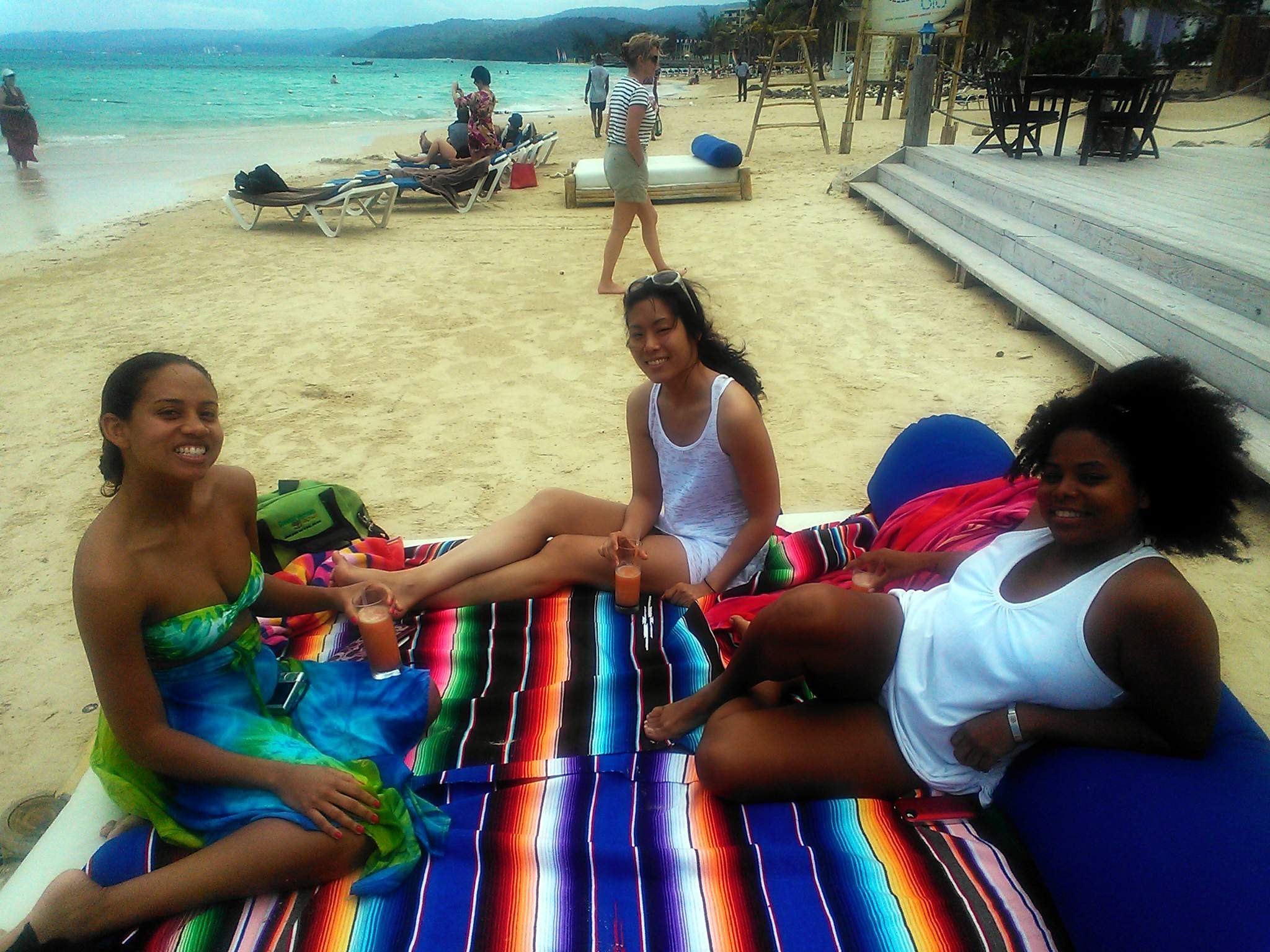 Introduction to Jamaica
Jamaica is a beautiful Caribbean island with an abundance of natural beauty, culture, and adventure. From its pristine beaches to its lush forests, there is something for everyone to enjoy. Whether you are looking to explore the island's unique flora and fauna or simply relax in a beachside hammock, Jamaica is the perfect destination for your next vacation.
Overview of Safety in Jamaica
When considering safety in Jamaica, it's important to understand that the country has a high crime rate, particularly in the inner-city areas. However, most of this crime is related to gang violence and is unlikely to affect tourists. Resorts and the areas immediately surrounding them are considered safe, and the risk of a violent crime is very low. That being said, there are still some dangers that visitors should be aware of, such as petty theft and robberies. It's also important to follow hotel security procedures and use your common sense when travelling to reduce your chances of becoming a victim of crime.
Tips for Staying Safe in Jamaica
When traveling to Jamaica, it is important to take precautions to ensure your safety. It is advisable to stay in groups, especially at night, and to stick to well-lit areas. Avoid secluded spots and never offer up too much information about yourself. Additionally, carry only the essentials with you and leave all valuables in a safe place. Make sure you keep your accommodation locked at all times and always use the spy hole if somebody knocks on your door. To further secure yourself, consider using chains or bolts for extra security. Following these tips will help make your trip to Jamaica enjoyable and safe.
Safety Precautions for Tourists
Tourists should also be aware of their surroundings when traveling to Jamaica. While the country is generally safe, visitors should still be vigilant. To stay safe, tourists should avoid walking alone in isolated areas or on deserted beaches, even during the day. It is also important to lock your doors and use chains/bolts for extra security when inside. Additionally, always use the spy hole if somebody knocks. Pickpockets are a common occurrence in Jamaica, so be careful when handling your possessions. By following these basic safety precautions, tourists can make sure they have a safe and enjoyable time in Jamaica.
Safety at All-Inclusive Resorts
At all-inclusive resorts, safety is usually a top priority. Most resorts have 24-hour security, surveillance cameras, and other measures in place to ensure the safety of guests. In addition to the physical security measures, many resorts also have measures in place to protect guests from scams and other potential issues. For example, some resorts require guests to register at the front desk before leaving the premises. This helps to ensure that no one is able to enter the resort without being properly identified. It also helps to prevent theft and other issues that can occur when people are away from their hotel room.
Dangers to Avoid in Jamaica
One of the main dangers to avoid in Jamaica is taking unmarked taxis, as there is a risk of robbery and sexual assault. It's best to take taxis that are ordered from hotels or authorized by the Jamaica Tourist Board. It's also important to be aware of the most dangerous neighborhoods in Jamaica, which include Kingston, Montego Bay, and Spanish Town. While crime against tourists is relatively low, it is still wise to be vigilant and take all possible precautions in order to minimize the risk of something going wrong. With a bit of common sense and following some simple safety tips, travelers can have an enjoyable and safe vacation in Jamaica.
Crime Prevention Strategies
In order to ensure safety and security in Jamaica, the government has implemented a number of crime prevention strategies. These include the implementation of a system whereby excess cash is removed to a secure area, the placement of emergency numbers where attendants can easily see them, and the installation of security cameras in public places. Additionally, the government has also established a state of emergency in various parishes to further deter criminal activities. Furthermore, various initiatives have been taken to reduce the rate of violent crime and improve the safety of tourists visiting Jamaica.
Travel Insurance for Jamaica
Travel insurance is an important part of any trip, but particularly for a destination like Jamaica. There are several reasons why travelers may want to purchase travel insurance for their trip to Jamaica, including protection against illness or injury, theft or loss of items, and coverage for unexpected cancellations or delays. Sagicor General's travel insurance offers coverage for persons between the ages of 16 and 70, and many other providers offer comprehensive policies to cover a range of situations. It is also important to note that Jamaica requires travelers to enroll in its own health insurance program, so buying additional coverage is highly recommended.
Medical Care in Jamaica
In addition to safety precautions, it's important to consider medical care in Jamaica. Fortunately, medical treatment is available in most major towns and cities, though the standards of care vary. Emergency services are only available in Kingston, however. Travelers should check whether their destination country can provide the type of healthcare they may need and ensure they have appropriate travel insurance for any unexpected medical expenses.
Conclusion
In conclusion, Jamaica is a beautiful and vibrant Caribbean paradise with a lot to offer travelers. With the right precautions and safety strategies in place, Jamaica can be a great place to explore and enjoy. Be sure to do your research, respect local laws and customs, and take all necessary safety measures to ensure your visit is as safe and enjoyable as possible. Don't forget to purchase travel insurance for extra peace of mind. With the right preparation, Jamaica can be an unforgettable vacation destination for everyone.