Are you considering a trip to Jamaica and wondering which destination is best? Negril and Ocho Rios are both popular Caribbean destinations, but which one should you choose? In this blog post, we'll compare the two cities side by side so you can decide which one is right for your next vacation.
Overview of Negril
Negril is a beautiful and vibrant city located on the westernmost side of Jamaica. It's known for its stunning white sand beaches, crystal clear waters, and vibrant nightlife. Negril is also home to some of Jamaica's best resorts, restaurants, bars and nightclubs. There are plenty of activities to enjoy around the area such as snorkeling, diving, fishing, sailing and more! With its breathtaking scenery and stunning sunsets it's no wonder why many people flock to Negril each year! Whether you're looking for an action-packed vacation or a relaxing getaway with friends or family – Negril has something for everyone!
Overview of Ocho Rios
Ocho Rios is a vibrant tourist destination on the north coast of Jamaica. Located between the Blue Mountains and the Caribbean Sea, it offers visitors stunning views and a variety of activities. From breathtaking beaches to thrilling water sports, Ocho Rios is an ideal spot for a family vacation. There are also plenty of great restaurants, shopping centers, and cultural attractions to explore. With its warm climate year-round, Ocho Rios is an excellent choice for a fun and relaxing getaway!
Comparison of Beaches in Negril and Ocho Rios
Negril and Ocho Rios are two of the most popular beach destinations in Jamaica for families. Both resorts offer beautiful beaches, great activities, and plenty of family-friendly amenities. But which one is right for you?
Negril's Seven Mile Beach is one of the longest stretches of sand in Jamaica, lined with bars and restaurants to explore. The waters here are calm and shallow, making it perfect for swimming and snorkeling. Older kids may find Negril more entertaining with its water sports and nightlife spots.
Beaches Ocho Rios has a more private feel than Negril, with a sheltered bay backed by lush green hills. The beach here is smaller but still well suited for swimming. Younger kids may enjoy the resort's wide array of amenities including an on-site waterpark, mini golf course, and playgrounds.
Ultimately both Negril and Ocho Rios are great options for a family vacation in Jamaica. If traveling with older kids or those looking for nightlife entertainment then Negril would be your best bet. For younger children or those looking for a more secluded atmosphere then Beaches Ocho Rios would be ideal!
Comparison of Water Activities in Negril and Ocho Rios
Negril and Ocho Rios are two of the most popular tourist destinations in Jamaica. Both offer stunning beaches, perfect for a relaxing day spent soaking up the sun or swimming in the Caribbean Sea. But which destination has the best water activities for your family vacation? Let's take a look at how Negril and Ocho Rios compare when it comes to their water activities.
Negril is home to one of Jamaica's most famous beaches, Seven Mile Beach. This picturesque stretch of sand is great for sunbathing and swimming, but also offers plenty of adventure too! You can go snorkeling to explore the vibrant coral reef below, kayak along the coastline or even try your hand at windsurfing. Beaches Negril also offers an array of boat trips and tours, giving visitors a chance to experience more of what this beautiful part of Jamaica has to offer.
Ocho Rios is another excellent choice for those looking for fun-filled days by the sea. Here you'll find many water activities such as kayaking, snorkeling and jet skiing. There are also boat trips available that will take you around Jamaica's northern coast or down to Dunn's River Falls where you can have a unique experience climbing up this iconic waterfall! When it comes to beach size though, Ocho Rios doesn't quite match up with Negril's seven mile beach.
Ultimately, both destinations have something special to offer families looking for an exciting vacation in the Caribbean Sea! Negril is ideal if you're after more adventurous water activities like windsurfing and boat trips while Ocho Rios might be better suited if you just want some time spent
Comparison of Nightlife in Negril and Ocho Rios
When it comes to nightlife, Negril and Ocho Rios offer two very different experiences. Negril is a laid-back beach town, perfect for relaxing and partying with singles. The vibe here is casual and the nightlife centers around the clubs and bars on the beach. Meanwhile, Ocho Rios has more of a city feel to it. Here you can find numerous clubs, lounges, restaurants and bars that stay open late into the night.
If you're looking for a relaxed evening with friends by the ocean then Negril is your spot. Popular venues include Margaritaville, Alfred's Ocean Palace and Alfred's Seaside Bar & Grill. Music ranges from Reggae to Dancehall to Soca depending on what night you visit one of these spots!
On the other hand, if you're in search of a wilder experience then Ocho Rios may be right up your alley! Here there are plenty of nightclubs and bars that stay open late into the morning hours such as Evita's Nightclub or Scotchies Bar & Grill. Music styles range from Hip Hop to EDM to Dancehall depending on where you go! Either way if you're looking for great music, drinks and dancing then either destination will do just fine!
Comparison of Shopping Opportunities in Negril and Ocho Rios
Shopping in Jamaica's two most popular destinations – Negril and Ocho Rios – can be a great experience. Whether you're looking for souvenirs, local crafts, or luxury items, these two tourist meccas each offer a unique array of shopping opportunities.
In Negril, there are plenty of places to shop for souvenirs and other trinkets. The town's beachfront is lined with shops peddling all kinds of items from clothing to jewelry to art. There are also several one-of-a-kind boutiques that specialize in handmade items like handbags and clothing. For those looking for more luxurious items, the town's West End offers upscale shops selling imported goods such as designer clothes and accessories.
Ocho Rios offers an even more diverse selection of shopping opportunities than Negril does. The town boasts two large malls – Island Village Shopping Centre and Taj Mahal Mall – as well as numerous sidewalk vendors selling everything from Jamaican crafts to cheap trinkets. The town also has an abundance of luxury stores offering imported brands such as Gucci and Louis Vuitton at high prices.
When it comes to comparing the shopping opportunities in Negril and Ocho Rios, there really is no clear winner; both towns have something unique to offer shoppers with different tastes and budgets. Those looking for the best deals should visit Ocho Rios' malls or street vendors; those seeking something more exclusive should head to Negril's West End or the luxury stores in Ocho Rios. No matter where you go, Jamaica has plenty of excellent shopping options!
Comparison of Restaurant Options in Negril and Ocho Rios
Negril and Ocho Rios are two of the most popular tourist destinations in Jamaica, offering a wide variety of activities and attractions. When it comes to dining options though, there is a clear winner: Negril. With ten restaurants to choose from, Negril offers a much wider selection than the seven available in Ocho Rios. Whether you're looking for fine-dining or casual beachside dining, Negril has something for everyone. From Italian bistros to Caribbean seafood restaurants, there is something for every palette. Ocho Rios also has its own unique offerings including traditional Jamaican fare and world-class international cuisine, but it simply can't compete with the breadth of choices that Negril provides. So if you're looking for an unforgettable dining experience in Jamaica, be sure to check out all that Negril has to offer!
Ease of Access to Both Destinations
Negril and Ocho Rios are two of Jamaica's top resort destinations. Negril is known for its world-famous Seven Mile Beach, one of Jamaica's longest stretches of sand. Meanwhile, Ocho Rios features a small, protected cove with beautiful waters and plenty of activities.
Access to both destinations is relatively easy. Negril is located on Jamaica's west coast and can be reached in about 90 minutes from Montego Bay. Many resorts offer airport transfers, but you may also choose to drive or take a bus or taxi. Ocho Rios is located on the north coast and can be reached in about an hour from Kingston or Montego Bay by car or bus.
No matter which destination you choose, you're sure to have a great time! Both Negril and Ocho Rios offer breathtaking beaches, plenty of activities and attractions, and a nice mix of all-inclusive resorts as well as locally owned villas with easy access to the beach.
Cost Considerations for Traveling to Both Locations
Traveling to Negril and Ocho Rios can be a great way to experience the best of Jamaica. Whether you're looking for an exciting beach vacation, a cultural tour, or a relaxing getaway, these two locations offer something for everyone. However, when considering the costs associated with traveling between them, there are some important things to consider.
Accommodation is one of the biggest costs associated with traveling to either Negril or Ocho Rios. Hotels in Negril tend to be more expensive than those in Ocho Rios, but they offer more activities and amenities such as spas and restaurants. On the other hand, budget travelers may find better deals in Ocho Rios by staying at guesthouses or smaller hotels.
Food is another major cost that must be taken into consideration when planning your travel budget. In Negril, you can expect to find higher prices on restaurant meals and groceries compared to Ocho Rios. However, both locations have plenty of delicious local dishes that are affordable and easy to find.
Transportation is also an important factor when it comes to cost considerations for traveling between Negril and Ocho Rios. The most economical option is taking public transportation such as buses or taxis which are available in both locations; however, renting a car may be a better option if you want more freedom during your trip.
Finally, entertainment options should also be taken into account when determining how much your trip will cost overall. In general, Negril tends to be more expensive than Ocho Rios when it comes to nightlife activities such as clubbing or going out for drinks; however there are some excellent budget-friendly options available too!
No matter
Safety Considerations for Travelers at Both Destinations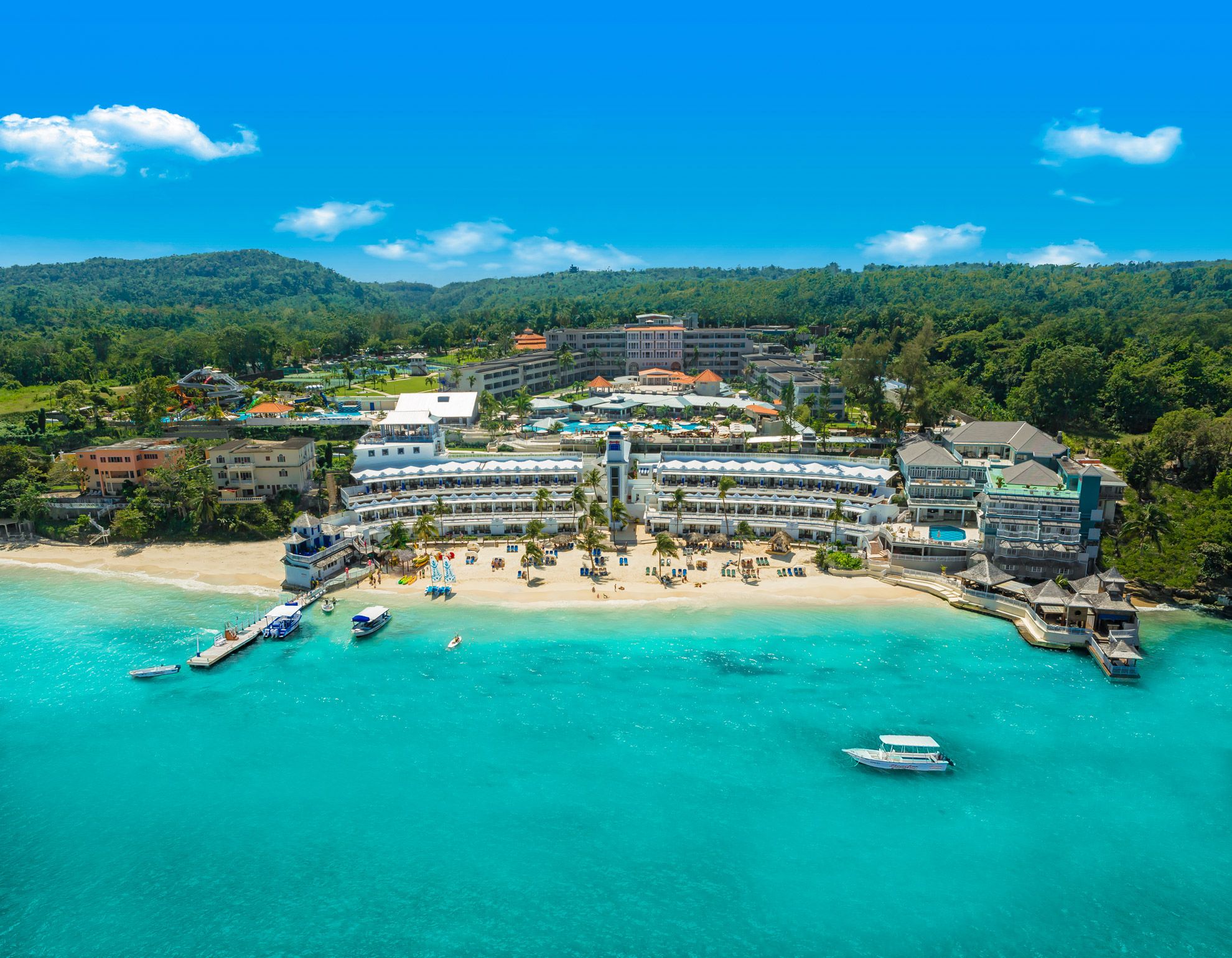 When planning a trip to Jamaica, safety is always a top priority. Whether you're visiting Negril or Ocho Rios, knowing what precautions to take can help ensure that your vacation will be enjoyable and safe.
In Negril, the Seven Mile Beach is one of the most beautiful beaches in Jamaica – but it's important to take safety into account when visiting here. Avoid walking or driving alone at night and make sure you keep all your valuables such as jewelry, passports, wallets, and travel documents in an in-room safe. When travelling around Negril stick to well-traveled areas such as West End as these are generally considered safe.
Ocho Rios has many attractions that make it a popular destination for American travelers including Dunn's River Falls and Dolphin Cove. If travelling with kids to Jamaica make sure they stay close by and avoid putting yourself in dangerous situations anytime while on vacation. It's also important to avoid public buses and secluded areas when travelling alone or with children.
Overall, Jamaica is a relatively safe country for travellers – just make sure you use common sense and take precautions wherever necessary!
Cultural Experiences Available at Both Locations
Negril and Ocho Rios are two of the most popular vacation destinations in Jamaica. Both offer stunning beaches, exciting excursions, and plenty of cultural experiences.
Negril's Seven Mile Beach is world-famous, and one of the longest stretches of sand in Jamaica. The beach is lined with resorts, clubs, and restaurants – perfect for an afternoon lounging or an evening out on the town. Negril also offers zip-lining, blue mineral springs to explore, and a variety of other activities to keep you busy.
Ocho Rios is located close proximity to some of Jamaica's most popular attractions like Dunn's River Falls and Ocho Rios Blue Hole. It provides a more secluded experience at its beaches than Negril does, but there are still plenty of things to do! Try river tubing or ATV riding for an adventurous day outside. Or if you're looking for something more relaxing, make sure to visit Mystic Mountain for a scenic cable ride through the rainforest canopy!
Whether you choose Negril or Ocho Rios for your next trip to Jamaica – you can be sure that both destinations have plenty of culture experiences waiting for you!
Convenience Factors When Choosing Between the Two Locations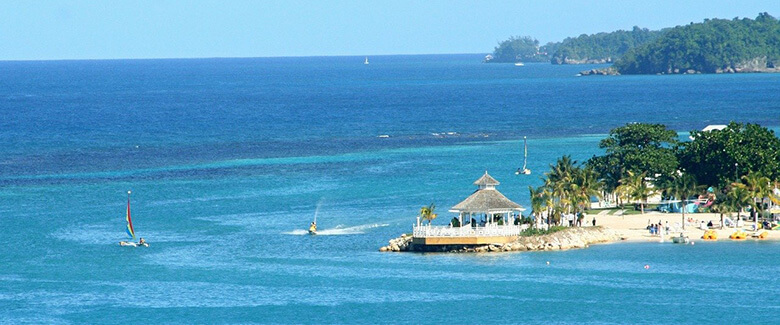 When choosing between Negril and Ocho Rios, convenience should be a major factor in your decision. Both destinations are located approximately two hours away from the airport, making them relatively easy to access. Negril is known for its beautiful Seven Mile Beach, perfect for sunbathing and swimming. On the other hand, Ocho Rios is known as an adventure destination and features many activities such as zip-lining, river rafting and horseback riding. Depending on your preference of beach or adventure activities, either destination may be better suited for you. Additionally, both Negril and Ocho Rios offer plenty of restaurants and nightlife to keep you entertained throughout your stay!
Conclusion
Jamaica is a beautiful and vibrant island destination, offering a range of options for both families and solo travelers. Montego Bay is the perfect spot for families with children, as it has more attractions and family-friendly activities. Negril, on the other hand, is better suited for singles and couples who wish to party or just soak up the sun on its long beaches. Port Antonio is ideal for those who want to explore a more serene side of Jamaica. No matter where you decide to go, you will be sure to have an unforgettable experience!