The Jamaica Gleaner is one of Jamaica's most highly respected newspapers, offering comprehensive coverage of the Jamaican community, both at home and abroad. Founded in 1834, it has been committed to providing top-notch news and analysis, staying true to its motto of "Truth and Responsibility" for almost two centuries.
Its daily print edition is distributed to over 25,000 readers, and its website attracts more than 2 million visitors a month, making it one of the top sources of news and information from Jamaica.
With its dedication to providing the most accurate and up-to-date news from Jamaica, the Jamaica Gleaner has earned the trust of readers and subscribers, who have come to rely on it for their daily news and entertainment updates.
In this blog post, we will take a closer look at the newspaper's history, its current operations and how it has adapted to the needs of its readers in the digital era.
Jamaica Gleaner Overview
The Jamaica Gleaner is an English-language, morning daily newspaper founded in 1834 by two brothers, Jacob and Joshua de Cordova. The Gleaner was first located at 66 West Harbour Street in Downtown Kingston, but soon moved to 156 Harbour Street where it expanded to include a range of news coverage. It is now the oldest operating newspaper in the Caribbean and one of the most respected news organizations in the region.
The Gleaner has grown over time to become a comprehensive source for news and information on Jamaica, covering topics such as politics, business, sports, entertainment, lifestyle and culture. In recent years it has also included international content from its sister companies in other parts of the world.
The Jamaica Gleaner's mission is to provide accurate and unbiased coverage of local, national and international events that affect Jamaica. It strives to be an independent voice for citizens who are not always heard or represented in mainstream media outlets. Additionally, it works with partners like the Economic Commission for Latin America and Caribbean (ECLAC) to provide relevant data and analysis on economic issues facing Jamaicans today.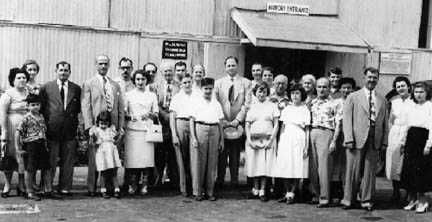 History of the Jamaica Gleaner
The Jamaica Gleaner is a newspaper publishing enterprise founded by Joshua and Jacob de Cordova in 1834. It started off as a four-page weekly newspaper, issued on Saturday, September 13, 1834 as an octavio-sized weekly paper. Today, it is a multi-sectioned broad sheet newspaper that covers news from all over Jamaica.
The Gleaner Company Ltd. also offers unique web video content and the Jamaica Gleaner online which allows readers to enjoy news and information from the newspaper wherever they are. The company has been providing a long fight heard around the island for almost half of the country's 55-year political independence and stands as one of the most reliable sources of Jamaican news today.
Print copies of 'History and Geography of Jamaica' are also available for purchase from any Gleaner Company outlet, making it easier for everyone to learn more about Jamaica's past.
Jamaican Newspaper Industry
The Jamaica Gleaner is a daily newspaper that is more than 115 years old, and it has become one of the most popular sources for news and information in Jamaica.
The paper covers a wide range of topics from politics to sports, entertainment, and lifestyle. It also features a variety of international news stories that are relevant to Jamaicans. The paper's commitment to providing quality journalism has earned it numerous awards over the years.
Recently, John Bassie became the first Jamaican to lead the CIArb, a feat which was celebrated by the Jamaica Gleaner. The paper also offers ePaper subscriptions which allow readers to access their digital copy of the Gleaner online from anywhere in the world.
With its commitment to covering both local and international news, the Jamaica Gleaner continues to be an important source for Jamaicans around the globe.
The Impact of the Jamaica Gleaner
The Jamaica Gleaner has played an important role in informing and connecting people of Jamaica for over 115 years. It is one of the country's most trusted sources for news, analysis and opinion on current issues. From reporting on the Inter-American Commission on Human Rights (IACHR) requiring the Jamaican government to take steps to address the impact of bauxite mining, to John Bassie becoming the first Jamaican to head CIArb, The Jamaica Gleaner has been at the forefront of keeping Jamaicans informed.
The Jamaica Gleaner has also served as an important source of information on social issues such as depression, unemployment, violence against women and nutrition. For example, it recently reported that more than half (53 per cent) of men in Jamaica have been experiencing varying levels of depression in the retreat of COVID-19. It also reported that double-digit unemployment rates are projected for 2020 and that many primary schools are provided with inadequate nutrition options.
In addition to its reporting on current topics, The Jamaica Gleaner also offers a morning and evening newsletter subscription service that provides readers with daily updates on news from across the island. With its commitment to providing accurate information about what's happening in Jamaica, The Jamaica Gleaner is an invaluable source for both citizens and visitors alike.
Daily Features and Sections of the Jamaica Gleaner
The Jamaica Gleaner is an English-language daily newspaper founded in 1834. It provides comprehensive coverage of local politics, business, sports, entertainment and more. It also offers a variety of special features and sections that provide readers with even more information.
The Sports section covers the latest news about Jamaica's teams and athletes, including results from international competitions. The Entertainment section includes reviews of books, films, music and theatre as well as interviews with popular Jamaican artists. The Lifestyle section covers a range of topics such as health & fitness, fashion & beauty, travel & leisure and food & dining.
The Opinion/Editorial page includes commentaries from local experts on current events and debates on social issues affecting Jamaica. The Star Page features interviews with influential Jamaicans who have made their mark in the music industry or other areas of public life.
In addition to these regular features, the Jamaica Gleaner also offers special weekly columns such as "Woman to Woman" which focuses on women's health issues; "Careers" which provides job search advice; and "Money Matters" which discusses money-saving tips and investment strategies.
Whether you're looking for political analysis or just entertainment news – the Jamaica Gleaner has something for everyone!
International Reach of the Jamaica Gleaner
The Jamaica Gleaner is one of the oldest newspapers in the world and its international reach is impressive. The paper has been able to attract a global audience through its in-depth coverage of events both at home and abroad.
From the government's public sector procurement plans to the latest boycotts against Jamaica, the Jamaica Gleaner has been able to provide readers with comprehensive and timely updates from around the world.
The paper's ePaper, known as The eGleaner, also allows readers to access all articles from previous print editions as well as exclusive digital content. With its extensive international reach, The Jamaica Gleaner remains an important source of news for Jamaicans living abroad.
Digital Platforms for the Jamaica Gleaner
The Jamaica Gleaner is excited to offer its readers access to dependable and comprehensive news coverage with Unlimited Access, Newsletters*, Podcasts*, Webinars*, Events* and Value-Added News.
Digitally, Jamaica is catching up with the rest of the world, which gives us a great opportunity to learn from developed countries. To make money exchange easier for all Jamaicans, Lynk is a payment platform that has been created.
In addition to Lynk, another recently launched digital platform is enhancing employment opportunities – Caribbean Maritime University in Jamaica. Readers can also stay informed by signing up for The Gleaner's morning and evening newsletters.
The Government of Jamaica wants to see the digital economy and society take hold, as well as increase efficiency in the national COVID-19 vaccination programme. NCB has been relentless in enforcing its digital vision since the onset and Lynk has launched a new ABM feature which targets remittance.
Finally, readers have access to The Gleaner's own eGleaner which is the Digital Replica of Jamaica's oldest Newspaper in Jamaica. Stay informed with The Gleaner's Digital Platforms!
Sports Coverage by The Jamaica Gleaner
The Jamaica Gleaner is a daily newspaper in Jamaica that provides comprehensive coverage of local and international sports news. The Gleaner's cricket correspondent, Longfield, wrote about Costa Rican cricket in the 1930s with great enthusiasm. In 2009, The Gleaner reported on the roll-out of LIME 3G to customers across the island, and in 2011, named a Person of the Year for their dedication to sport in Jamaica.
Today, The Gleaner continues to provide comprehensive coverage of sport in Jamaica and beyond. They have live TV & radio coverage including TVJ Sports Network, Fame 95FM and Hitz 92FM as well as pay-per-view video content. They also report on sports events from around the world such as Bournemouth winger pondering Reggae Boys future and Sky Sports Coverage alteration updates.
The Gleaner is committed to providing up-to-date information on sports news and events so readers can stay informed of what's going on in the world of sport.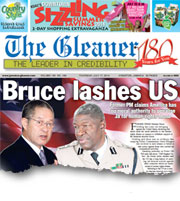 Local News Coverage by The Jamaica Gleaner  
The Jamaica Gleaner is dedicated to providing comprehensive coverage of local news and events. From the latest developments in international affairs to breaking news stories on topics such as human rights, gender-based violence and environmental issues, The Gleaner has it all.
They have a mobile application that allows you to access their content no matter where you are, so you can stay informed of current events in Jamaica.
The Gleaner also provides reporting on sports, business, entertainment and more. With their experienced team of reporters and editors, The Jamaica Gleaner is committed to delivering the most up-to-date news from across the island.
Political Content in The Jamaica Gleaner    
The Jamaica Gleaner is one of the leading newspapers in Jamaica, covering a wide range of topics related to politics and current affairs. On July 28, The Gleaner published a report on statements made by former Prime Minister Bruce Golding under the heading "'We have Last Friday, they published an editorial in which Mark Golding, leader of the People's National Party (PNP), was criticised for making statements that could be seen as politically motivated.
The governing Jamaica Labour Party (JLP) has signalled its commitment to retaining the Office of the Political Ombudsman, currently held by Donna Parchment Brown. This office is tasked with policing the conduct of politicians from both major political parties in Jamaica. The JLP enjoys a comfortable lead in opinion polls should a general election be called today.
Jamaicans who are economically secure often do not utilise government-run hospitals, meaning those less fortunate may not be getting access to quality healthcare services. Prime Minister Tony Blair and his wife Cherie are going ahead with a trip to Jamaica despite recent violence which has left many citizens feeling unsafe.
Television Jamaica Ltd offers news and sports coverage from across the country, as well as entertainment and business updates. Through TVJ, Jamaicans can stay up to date on political developments both at home and abroad.
Advertising Opportunities with The Jamaican Gleaner     
For over 180 years, The Gleaner Company has been providing Jamaicans with news, information, and advertising opportunities. Initially, they were an English-language morning daily newspaper founded by Jacob and Joshua de Cordova in 1834. Today, the publication is still going strong and offers a variety of advertising options for businesses operating in Jamaica.
The Gleaner's classified career section is reserved for established companies with high reputations. Job postings from these companies are featured in the newspaper as well as other publications by RJRGLEANER Communications Group such as Television Jamaica Limited (TVJ) and RJR 94FM.
Advertisers also have the opportunity to reach out to the 2 million people living in Jamaica by using The Gleaner's platform to promote their products and services. Moreover, advertisements placed in The Gleaner can help capture the ideological shift of Jamaican common folk thought.
Businesses looking to advertise with The Gleaner can also take advantage of various local events such as Jamaican House Party which provides ample opportunity for swimming, diving, and rope-swinging activities.
Whether you're looking to promote a job listing or advertise a product or service, The Gleaner's advertising opportunities can help you reach your target audience in Jamaica.
Latest Developments at The Jamaican Gleaner        
The Jamaican Gleaner is keeping up with the latest news and developments in the nation. Recently, John Bassie has taken over the reins of the Chartered Institute of Arbitrators (CIArb), becoming the first Jamaican to head the 115-year-old organization. Additionally, France advanced to the semifinals of the World Cup after an exciting 2-1 win over England.
To keep up with these and other developments, readers can access The Jamaica Gleaner's e-paper app for superfast news and information from The Gleaner wherever they are. The app is easy to use and provides a complete digital version of the print newspaper.
For those who prefer print media, The Gleaner also offers subscriptions and advertizing opportunities via email at news@gleaner.demon.co.uk or advertising@gleanerjm.com. Additionally, readers can visit their office at 7 North Street P O Box or follow them on social media for more updates on current events in Jamaica and abroad.
Controversies Surrounding The Jamaican Gleaner        
The Jamaican Gleaner, founded by the brothers Jacob and Joshua deCordova in 1834, has long been a source of controversy in the country.
Recently, during a two-hour grilling in the Supreme Court of Jamaica, the Portia Simpson-Miller government was accused of not adequately addressing issues such as alcohol use and skin bleaching among Jamaican youth.
The research also suggested that alcohol use is more likely to lead to drug abuse as a means of escape from realities. Additionally, access to sexual reproductive health services is still an issue among youths in Jamaica.
All these issues have sparked debates surrounding The Gleaner and its role in society. The newspaper's mission statement is to "inform, educate and entertain" but some believe that it should do more to help address these problems within the Jamaican context.
Conclusion
The Jamaica Gleaner is an esteemed newspaper in Jamaican culture, and its content has been found to be highly influential in shaping the country's social and political discourse.
Studies have found that the Jamaica Gleaner's articles often focus on hard-core dancehall music, sexual and violent behavior of adolescents, material security, political expression and free expression.
These topics are often discussed in great detail as it relates to how they shape the nation's cultural identity. The research also shows that the opinions expressed in the Jamaica Gleaner are often taken seriously by its readers, making it a valuable source of information for those who wish to learn more about Jamaican culture.