Are you a fan of Jamaican dancehall music? Are you looking for a way to get your groove on and learn some new moves? Look no further – this blog post has everything you need to know about the vibrant and exciting world of Jamaican dancehall!
What is dancehall in Jamaica?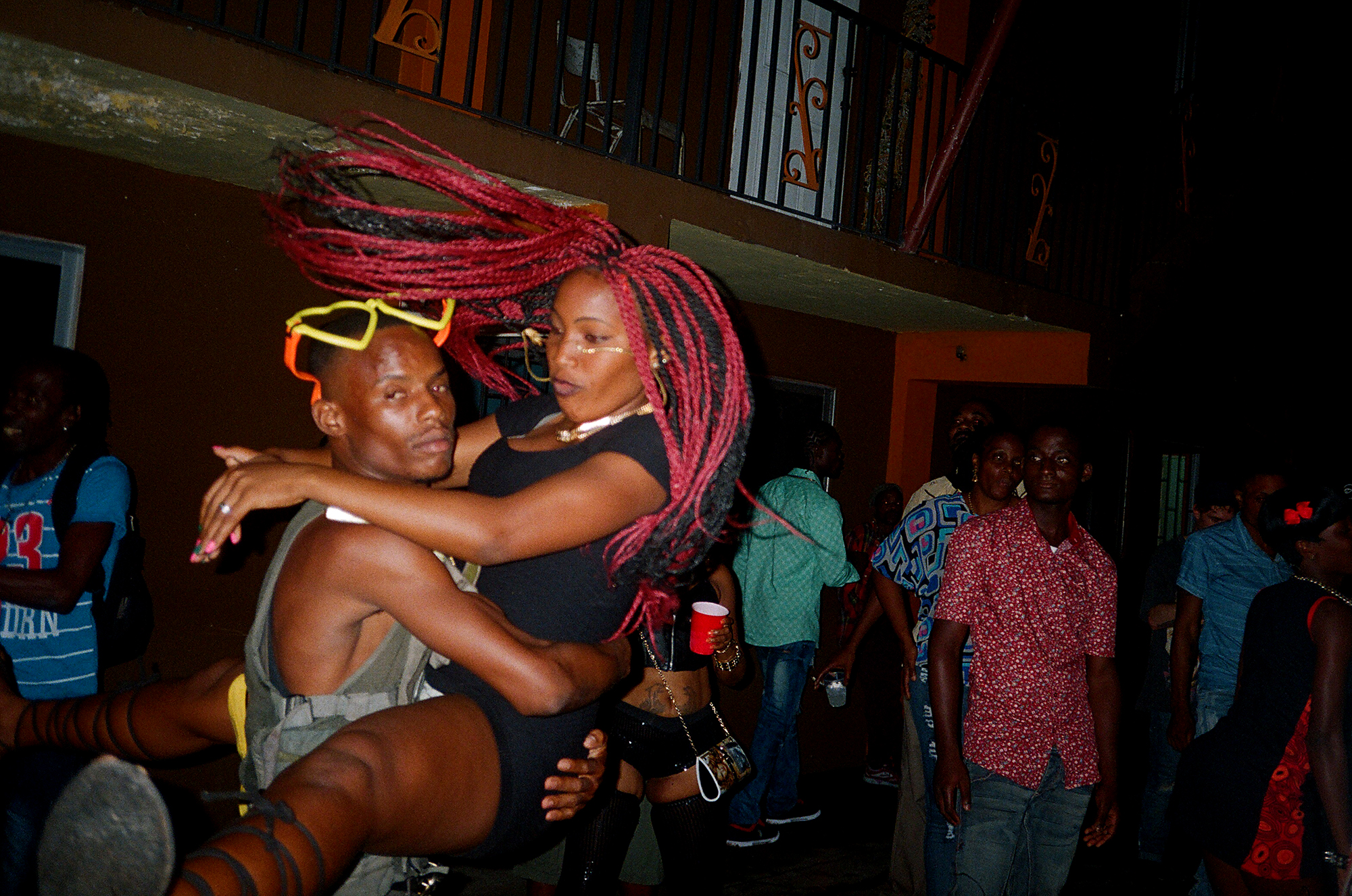 Dancehall is a genre of Jamaican popular music that has been around since the late 1970s. It is an offshoot of reggae and is characterized by its heavy drums and lyrical content in Jamaican patois. Dancehall has grown to be one of the most popular musical genres in Jamaica, with its influence spreading throughout other musical genres such as hip hop and R&B. Its popularity is largely due to its contagious beats, party atmosphere, and often political messages which strike a chord with many people. Dancehall has become an iconic expression of Jamaican culture and continues to be enjoyed by millions worldwide.
How is dancehall different from reggae?
Dancehall and reggae are both popular music genres that originated in Jamaica. While reggae is slower and has a more traditional sound with instruments like steel drums and horns, dancehall is faster-paced and incorporates electronic instruments. Reggae is most closely associated with Bob Marley, while dancehall is typically linked to Sean Paul. Dancehall also has a rougher, more explicit edge than reggae. Statistics show that there's a large difference in the amount of consumption between the two genres of music.
What does dancehall mean?
Dancehall is a genre of Jamaican popular music that originated in the late 1970s. It is characterized by its fast rhythm, catchy melodies, and heavily syncopated percussion. Initially, it was a more sparse version of reggae than what had previously been popular in Jamaica, but it quickly gained popularity and has since become an integral part of Jamaican culture. Dancehall is often seen as a celebration of Caribbean culture and identity, and its upbeat energy has made it popular worldwide. Its influence can be heard in many genres of contemporary music such as hip-hop and EDM.
How do you dance to Jamaican dancehall?
Dancing to Jamaican dancehall is a fun and dynamic way to express yourself. It involves moving your body in rhythm to the beat of the music, and performing moves such as "wining", "lowe mi nuh" and "Gwara Gwara". To begin, find a song you like and get familiar with the beat. Then start to move your hips in a rhythmic motion, while also focusing on the musicality of the song. As you get more comfortable with the music, you can start adding more complex steps such as jumps or turns. Dancehall is an ever-evolving genre that allows you to explore different styles of movement and create unique combinations of moves. Whether you're looking for a high-energy workout or just want to have some fun, dancing to Jamaican dancehall is sure to be an enjoyable experience!
What are the major elements of dancehall?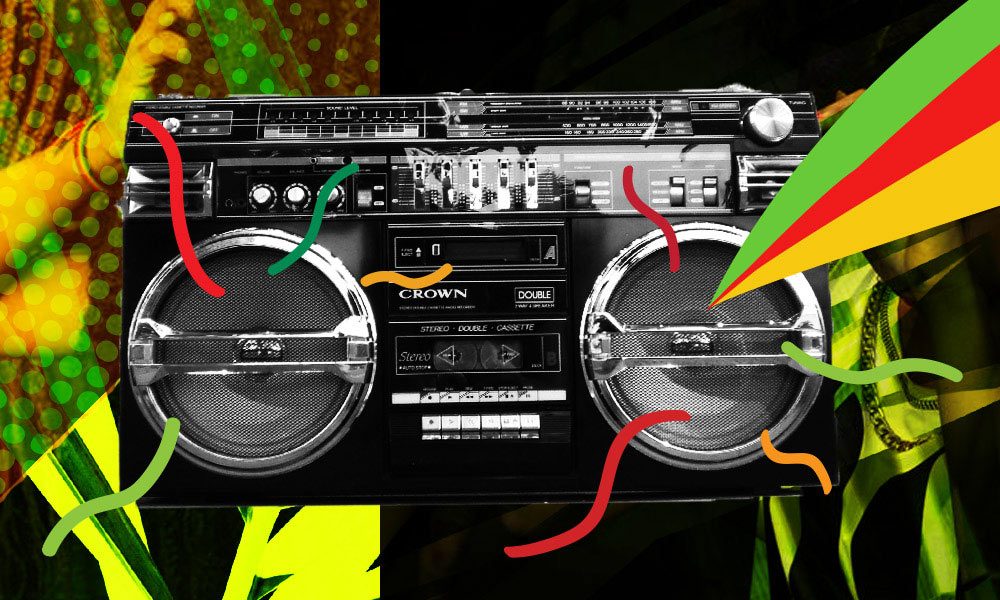 Dancehall music is a genre of Jamaican popular music that has its roots in the political and social turbulence of the late 1970s. It is a mix of reggae, rap, and dance and is characterized by energetic and upbeat forms of music and dance. Dancehall is often referred to as bashment, ragga, or dub. It is based on a two-part structure consisting of the riddim (rhythm) and the deejay's toasting (rapping).
In Jamaica's music culture, the riddim serves as the foundation for all other elements of the song. It provides an anchor to which singers, DJs, vocalists, producers, and sound engineers can add their own unique touches. The deejay's toasting or rapping typically provides lyrical content about current issues or topics related to Jamaican culture such as politics or religion.
The combination of these elements draws a definitive line between dancehall reggae and roots reggae which was seen as socially conscious music with spiritual messages. Informed by Rastafari beliefs, many songs spoke to black liberation with a desire for homecoming from colonialism. Dancehall was seen as its child who just wanted to have fun while celebrating their culture through musical expression.
The 1980s-1990s saw dancehall become more widely played in Jamaica as it gained popularity around the world. Today it remains one of Jamaica's most popular genres with many artists using it to express themselves both musically and culturally; Yaminah Legohn being one such example – an instructor at Exile Professional Gym in NYC who also founded Art Of Legohn Dance Company & Afro Karibé Productions – a collective dedicated to preserving
What is the dancehall rhythm called?
Dancehall is a genre of Jamaican popular music that originated in the late 1970s. It began as a more sparse version of reggae than what was currently being played, with the DJ's role in a sound system to create new lyrics for instrumental songs, called riddims—a pronunciation of "rhythms" with an emphasis on rhythm. Dancehall music is, in its most basic form, a deejay toasting (or rapping) over a riddim. Dancehall is also known for its use of Jamaican patois instead of Jamaican English and a distinct and unique offbeat rhythm. Some would consider Dancehall to be the most popular music in Jamaica to date.
A rhythm—or "riddim"—is an instrumental track created by a producer or label that's given to vocalists to create their own versions. It began in the late 1970's and has now impacted all different types of musical genres worldwide including rap, hip-hop, R&B, pop and EDM. The music got its name after Jamaican dance halls in which popular Jamaican recordings were played by local sound systems such as Killimanjaro and Sir Coxsone Dodds' Downbeat Sound System. In these sound systems, the DJ's job was to write fresh lyrics for instrumental tracks called riddims—pronounced "rhythms" in Jamaican patois—in order to keep people dancing at all times. Originating from the traditional street dances popular across Jamaica in the 1970s, especially in the inner cities, dancehall has continued to evolve over time while maintaining its roots intact.
What makes a dancehall beat?
A dancehall beat is a type of Jamaican popular music that has its roots in the political and social turmoil of the late 1970s. It combines elements of reggae, rap, and dub to create an upbeat and energetic sound. The defining features of a dancehall beat include drums, chords, melody, bass lines, and rapid-fire lyrical delivery from the artist or "DJ". This style of music often employs samples from older songs as well as synthesizers to create unique textures. A key element to creating a successful dancehall beat is the use of creative drum patterns and percussive sounds which can be layered over the top of other instruments within the mix. In addition to this, producers will often utilize effects such as delay and reverb to add further depth and texture to their beats.
Who is the father of dancehall?
Gerald Levy, better known as Bogle or Father Bogle, is considered to be the father of dancehall music. He was a Jamaican soundsystem selector and producer who helped shape the sound and style of dancehall. He is credited with innovating the "flying cymbal" technique which is heard in many classic dancehall tracks. Bogle's influence on the genre can also be seen in his mentorship of many renowned Jamaican DJs, such as Beenie Man. His impact on dancehall has been so great that he was posthumously inducted into Jamaica's Reggae Hall of Fame in 2006 for his major contributions to the genre.
Who is the current dancehall king in the world?
The current King of Dancehall is Vybz Kartel from Jamaica. He is one of the most iconic artists in the Caribbean music industry, despite being in prison for years. His fans have voted him as the King of Dancehall, beating out other popular contenders such as Alkaline and Sean Paul. Other legendary dancehall artistes include Beenie Man, who is renowned for his innovative style and Buju Banton, whose album "Mr. Mention" has the most hits of all dancehall albums. Dancehall originated in Jamaica during the late 1970s and is a more sparse version of reggae that incorporates elements of hip hop and rap. Vybz Kartel continues to reign supreme as the King of Dancehall into 2021 and beyond!
Who is the biggest dancehall artist?
Vybz Kartel, born Adidja Azim Palmer, is one of the biggest names in Jamaican Dancehall music. He is a musical artist, actor, record producer and entrepreneur who has been active since the early 2000s. His singles have topped the charts in Jamaica and he has collaborated with some of the biggest names in reggae and dancehall. Aside from his own music career, Vybz Kartel has also produced tracks for other artists such as Shabba Ranks, Beenie Man, Bounty Killer, Buju Banton, Sean Paul and Shaggy. He continues to be a major influence on modern dancehall music today.
How do dancehall artist make money?
Dancehall and Reggae artists make money primarily through touring, music streaming services, music publishing rights, corporate endorsements, and merchandise sales. Touring is the most profitable for Dancehall/Reggae artists as they can charge up to $5 million (JMD) or $60,000us per show in Africa. Music streaming is becoming increasingly popular among Dancehall/Reggae artists as they can earn money from their songs being played on services such as Spotify and Apple Music. Music publishing refers to the royalties gained when songs are transferred by other artists which can be a good source of income for Dancehall/Reggae artists. Corporate endorsements offer another way for Dancehall/Reggae artists to make money through brand partnerships. Finally, merchandise sales is another great way for Dancehall/Reggae artist to make money as they can sell products such as T-shirts and hats with their logo or likeness on them.
Does dancehall affect crime?
Dancehall music is a genre of Jamaican music that has been popular for decades. While the infectious rhythm and upbeat tempo can make the music appealing, it has also been linked to crime and violence in Jamaica. Research suggests that there may be a correlation between dancehall music and crime, as some of the songs contain lyrics that glorify death, violence, and criminal activity. Additionally, studies have found that youth who listen to violent dancehall songs are more likely to engage in risky behavior such as sexual activity, drug use, and violent acts. While it is not clear whether or not dancehall music causes crime directly or indirectly, it is important to recognize its potential influence on young people. To prevent an increase in crime related to dancehall culture, education programs should focus on teaching youths positive behaviors instead of promoting criminal activities.
Why is dancehall important to Jamaica?
Dancehall is an important aspect of Jamaican culture, and has been for decades. Its roots lie in the political turmoil of the late 1970s, when its sound began to emerge in Jamaica. Since then, it has become increasingly popular both at home and abroad. Dancehall music provides economic benefits to Jamaica, with tourists bringing in foreign exchange that helps stimulate the economy. It also brings a sense of pride and identity to many Jamaicans as they celebrate their culture through dancehall music. In addition, dancehall business provides access to jobs such as promoters, deejays, managers, cassette freaks and peanut men (nutsies). Finally, many people around the world can appreciate this genre of Jamaican music for its energy and passion. Dancehall is an important part of Jamaican society that continues to be celebrated by people all over the world.
Conclusion
Dancehall music is an integral part of Jamaican culture, having a profound impact on the country's economy, its people, and its influence on the international scene. Its unique sound and style have attracted a global audience, with many popular artists such as Bounty Killer, Mavado, and Sean Paul showcasing elements of the genre in their own music. Despite facing some criticism due to its sometimes explicit content, Dancehall continues to be a powerful form of expression for Jamaicans. With the right guidance and support from local institutions and communities, it can continue to be a positive force both in Jamaica and around the world.