Are you looking for a fun night out in Montego Bay? Look no further than the Palace Multiplex Mobay. With an array of movies and snacks to choose from, this is the perfect spot for movie lovers and snack connoisseurs alike. Read on to learn more about what the Palace Multiplex Mobay has to offer!
Introduction to Palace Multiplex Mobay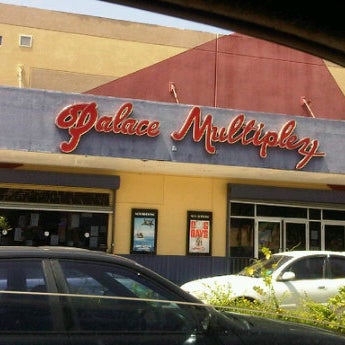 Palace Multiplex Mobay is a movie theater located in Montego Bay, Jamaica. It is owned and operated by the Palace Amusement Company (1921) Limited, which was formed by Audley Morais. The theater is situated at the Fairview Shopping Centre on Alice Eldemire Dr and Bogue Main Rd, where it has four screens to offer its customers.
At Palace Multiplex Mobay, customers can enjoy a range of movies including blockbusters and local favorites. There are also showings of special screenings such as premieres and festivals that feature independent films from around the world. Additionally, there are other cinemas in Jamaica where customers can watch movies such as Carib Cross Roads; Cineplex Sovereign Centre; Multiplex Montego Bay and Odeon in Mandeville.
As one of the most popular entertainment spots in Jamaica, Palace Multiplex Mobay offers an array of services to ensure a great experience for its patrons – from customer care to ticket booking facilities, concessions stands, VIP lounges and more. For those looking for an entertainment experience like no other, be sure to check out what Palace Multiplex Mobay has to offer!
Location and Contact Information
Palace Multiplex is a movie theatre located in Montego Bay, Jamaica. The address is Alice Eldemire Drive and Bogue Main Road. Customers can contact the customer care line at 876-797-7732 or through WhatsApp. The box office opens from Monday to Sunday and 10,286 people have checked in here. Palace Multiplex offers a wide selection of movie choices for everyone to enjoy!
Ticket Prices and Seating Options
The Palace Multiplex is a great place to catch the latest movies, and with its wide range of seating options, it's sure to have something for everyone. For adults, there are regular seats available for JMD$700 as well as box seats and sky seats for JMD$950 each. There is also an option for 3D adult tickets at JMD$850 per seat. For children, regular tickets cost JMD$800 while 3D tickets cost JMD$1100. Additionally, Palace Multiplex offers half-price admission for the 9 p.m. showing every Monday and the 6 pm showing every Tuesday. Seniors can get discounted prices on all tickets when they show their ID cards at the ticket counter. Movie fans can also take advantage of value at our concession stands with combo options such as Combo 1 which costs just JMD$2,600 and includes two regular hot dogs and two regular sodas or waters. So grab your friends or family members and head over to Palace Multiplex to enjoy a night out at the movies!
Movie Show Time Schedules
Movie show times can be a great way to plan your entertainment for the week. Whether you're looking for a new release, a classic film, or something in between, it's important to know when and where your favorite movies are playing. Palace Amusement offers convenient movie show time schedules for Jamaica's premier online entertainment and movie sites. You can find the daily schedule of films playing at Carib 5, Cineplex, New Kgn., Drive-In, Multiplex and Sunshine theaters. With family friendly films like Bones and All and A-18 playing at all these locations, you'll be sure to find something that everyone will enjoy. Additionally, you can redeem Brawta coupons to save money on tickets when you visit any one of these theaters. So don't wait – plan your movie night today!
VIP Lounge Accessibility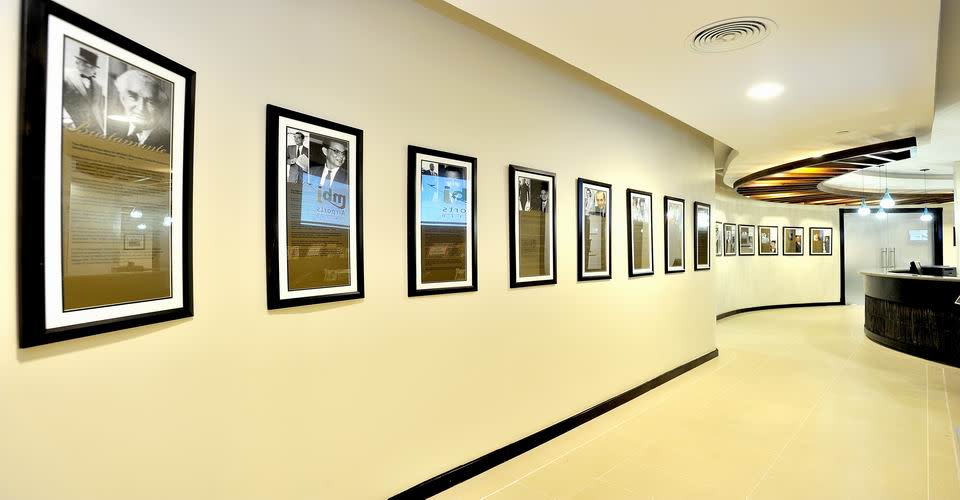 VIP Lounge Accessibility is a great way to experience the luxury and convenience of travelling. By accessing VIP Lounges at airports, you can enjoy a stress-free and comfortable travel experience. With VIP Lounge Accessibility, you have access to comfortable seating areas, complimentary snacks and drinks, free Wi-Fi, entertainment options and much more. You can also get discounts on airfare when booking through certain airlines. Furthermore, some VIP Lounges offer exclusive services such as massages, spa treatments and special menus.
VIP Lounge Accessibility is available in many airports around the world including Montego Bay Yacht Club (MBYC), Sangster International Airport in Jamaica and KGN Airports. At these locations, you can access the luxurious VIP Lounges with discounted rates or even for free with certain memberships or promotions. In addition to discounted entry fees for 4 people at MBYC and KGN Airports, Palace Multiplex Montego Bay offers discounts off regular seats (JMD$750) box seats (JMD$1000) or VIP seats (JMD$1400).
If you are looking for a premium air travel experience with added benefits such as comfort, convenience and discounts on airfare then look no further than VIP Lounge Accessibility!
Food & Beverage Options
If you're looking for delicious food and drink options to enjoy while watching a movie, then the Palace Multiplex in Montego Bay is the perfect place for you! The concession stands offer great value with their combo options – COMBO 1 includes 2 Regular Hot Dogs and 2 Regular Drinks for only JMD$2,600.
At Palace Multiplex, you will find top-notch amenities and excellent customer service. Enjoy comfortable seating and tasty food that won't break the bank. Be sure to get your tickets early as the lines can get quite long after 5PM.
For vegan customers, Wright Life Live Food Eatery offers an array of options including vegetable burgers, mango turmeric juice and soursop juice. Whether you're looking for a quick snack or a full meal before or after your movie, Palace Multiplex has something to suit every taste and budget!
Special Offers & Discounts
Surprise your loved ones this Christmas with a Palace Amusement movie voucher! Palace Multiplex in Montego Bay is offering a half-off deal on movie tickets from Monday to Thursday. Enjoy discounted rates at all open cinemas and get ready for an unforgettable night out! Don't forget to take advantage of the free WiFi and self parking offered by the hotel. So what are you waiting for? Grab your popcorn, invite some friends, and head over to Palace Multiplex for an enjoyable evening of entertainment!
3D Cinema Experience
Experience the newest technology in cinema with 3D! Enjoy a truly immersive and exciting movie experience with 3D movies at Palace Multiplex, Jamaica's premier movie theatre. With its state-of-the-art projection and sound systems, you can watch the latest blockbusters and classic favorites with stunning visuals and thrilling audio. From Avatar: The Way of Water to National Theatre & Bolshoi Features, Palace Multiplex has it all! Plus, for families there are special rates for children 13 months to 11 years old. So come on down to Palace Multiplex today and experience the magic of 3D cinema!
Deals & Rewards Program
Take advantage of the Deals & Rewards Program at Palace Amusement! Enjoy discounted tickets, double rewards points, and exclusive offers for select movies. On Mondays, get half off evening/late show tickets at Carib 5, Palace Multiplex, and Sunshine Palace. And don't forget about Back to Cinema Day on Saturday, September 10 with all seats and tickets for just $450. Plus, earn free nights when you book a hotel near Palace Cineplex in Barbican (compare 966 hotels). So come out and enjoy the movies on the biggest screen with great deals from Palace Amusement.
Entertainment Facilities
Palace Amusement provides entertainment facilities for all ages, from movie screenings to drive-ins and multiplexes. With locations in Jamaica, including the Sovereign Centre, Liguanea and Montego Bay, Palace Amusement offers an array of films from Hollywood blockbusters to local productions. Customers can purchase tickets online or at the ticket booth with season movie vouchers available at select locations. For those looking for a different type of experience, Palace Amusement offers drive-in theaters as well as family friendly activities like bowling and arcade games. The company also provides customers with customer care services so they can get help if needed. From family fun nights to date nights, Palace Amusement has something for everyone!
Responsible Recreation Code of Conduct
The Responsible Recreation Code of Conduct is a set of guidelines for all users of recreation facilities, parks and other public spaces. The code encourages users to consider their actions and respect the rights of others. It also outlines the expected behaviour from visitors to ensure that everyone can enjoy these recreational areas in a safe and respectful manner.
The code outlines appropriate behaviours for users such as refraining from littering, keeping noise levels down, staying on designated trails, respecting wildlife and other visitors, disposing of waste properly and obeying all signs or instructions given by park staff. Visitors should also be aware that some recreational activities may require permits or licenses before they can be undertaken.
The Responsible Recreation Code of Conduct exists to ensure that everyone has an enjoyable experience while using public spaces for recreational activities. By following the code, visitors can help protect our environment and promote a safe environment for everyone to enjoy!
Parking Arrangements
At Palace Amusement Co. (1921) Ltd., we understand how important convenient parking is for our customers. That's why we offer plenty of parking at our flagship locations, Carib 5 and the Montego Bay-based Palace Multiplex. You can find free Wi-Fi in all rooms for easy connection, and car park free of charge at the resort villa located in the Montego Bay City Center. We also have other food courts nearby such as KFC, Island Grill, etc.
For those who purchase tickets from us, they are valid only for the Palace Cinemas owned and operated by us at 370 Willowdene Park Way in Spanish Town P.O.
We strive to make your experience with us a pleasant one so that you can enjoy watching movies with ease without worrying about finding a place to park your car or having difficulty connecting to Wi-Fi. So if you are looking for an entertainment experience with convenience and comfort, look no further than Palace Amusement Co.(1921) Ltd!
Online Booking & Shopping Services
Online booking and shopping services make it easy to purchase tickets, book hotels and shop online. With just a few clicks, you can buy tickets for sports games, concerts, movie theaters, and more. You can also book flights and hotels online with ease. Shopping online is also made easier with services like Amazon that offer one-stop shopping experiences. No matter what you need, there is an online service that will help make the process easier. From finding the best deals on flights to ordering food delivery from your favorite restaurant, there is an online service to help you out every step of the way.
Conclusion
In conclusion, the Palace Amusement Company (1921) Limited has announced the closure of its two indoor movie houses, Palace Cineplex in Kingston and Sunshine Palace in St Catherine until further notice due to safety concerns. However, there is still one show available on weekdays at the Palace Multiplex in Montego Bay. Customers are advised to check the website for showtimes and contact customer care at 876-Palaceamusement.com for more information.