Are you ready to party? It's time for Reggae Sumfest in Jamaica! This annual music festival is the ultimate celebration of reggae music and culture, drawing people from all over the world. In this blog post, we'll show you what to expect at this amazing event. Get ready for a night of dancing, singing, and good vibes!
What is Reggae Sumfest?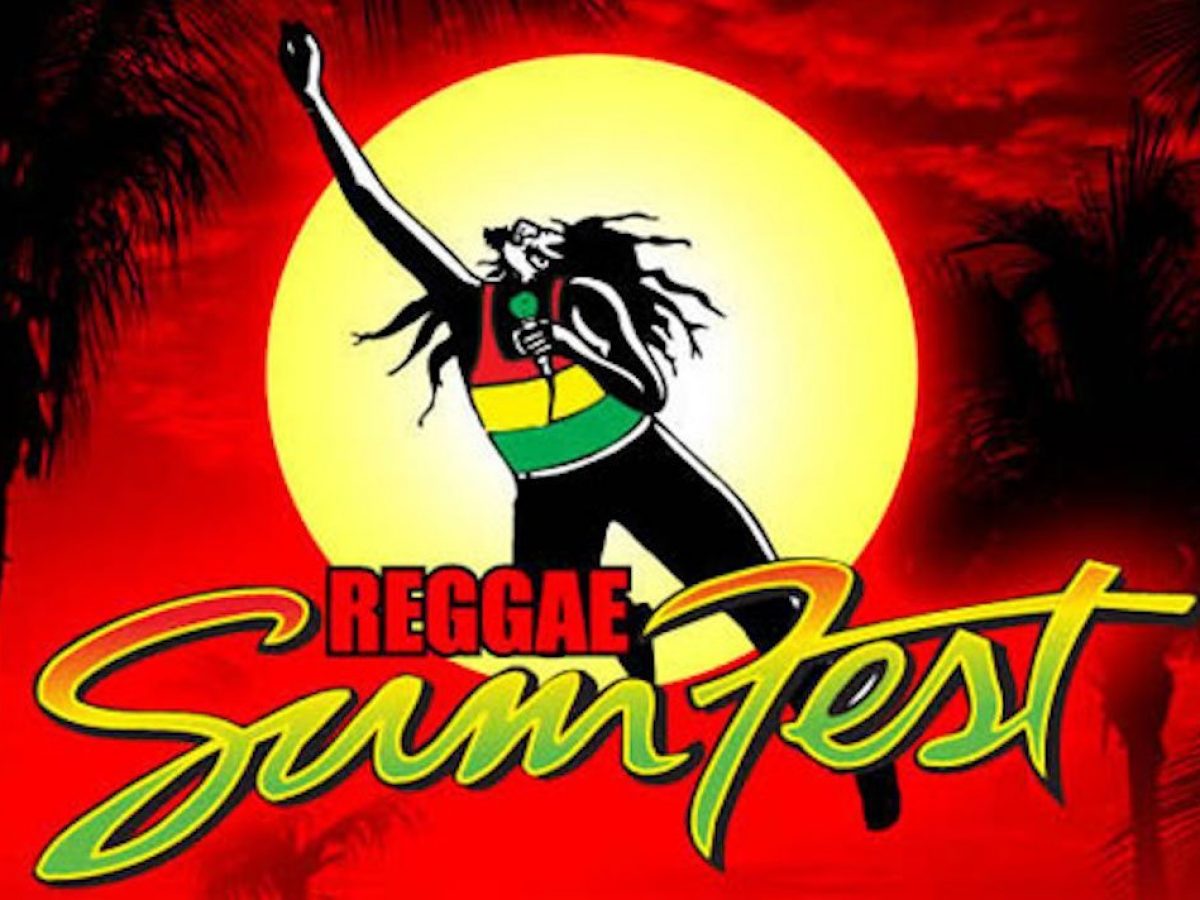 Reggae Sumfest is a world-renowned music festival and the largest reggae festival in the Caribbean. Held annually in Montego Bay, Jamaica during the third week of July, Reggae Sumfest is a celebration of Jamaica's rich reggae and dancehall culture. Since its inception 27 years ago, Reggae Sumfest has been a major cultural event for Jamaicans and has become an international draw for music lovers from all over the world. Reggae Sumfest features both traditional and modern forms of reggae music, as well as dancehall, hip-hop, R&B and more. The event also includes performances from some of the biggest names in Jamaican music, making it an unforgettable experience for those who attend.
Location and Dates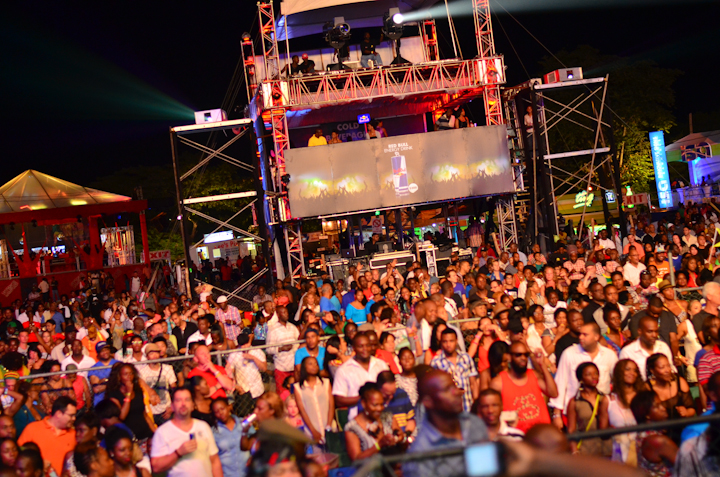 Reggae Sumfest is a week-long music festival held in the resort town of Montego Bay, Jamaica. It's the marquee reggae event of the summer and offers an amazing lineup of international and local artists and performers. You can make the most of your time with your favorite Reggae artists by customizing your experience through ticketing options. The events and venues for this year's festival will be announced soon so keep an eye out! Reggae Sumfest 2023 will take place from Sunday, July 16 to Saturday, July 22 at various venues in Montego Bay. Get ready for a week filled with incredible music and unforgettable memories!
How to Get Tickets
Getting tickets to Reggae Sumfest is a breeze! All you have to do is head to the official website, www.reggaesumfest.com, and follow the directions on the ticketing page. Here, you can purchase early bird tickets, VIP packages, and more. Early Bird tickets are generally discounted and come with special perks such as priority entry and exclusive access to certain areas of the festival.
VIP packages offer even more benefits including access to private lounges, reserved seating areas, complimentary food and drinks, exclusive merchandise and more. For those who choose not to buy their tickets online, they can also be purchased at Hardware & Lumber locations in Jamaica or through TouchTix's net service.
When you receive your ticket receipt either printed or on your phone make sure to bring it with you when attending Reggae Sumfest. This is necessary for entry into the venue which is located at the Catherine Hall Entertainment Complex in Montego Bay. If you miss out on getting tickets for Reggae Sumfest 2022 don't worry because Reggae Sumfest 2023 will be here before you know it! Additionally, if you're unable to attend in person the festival is streamed live in HD for free on its official website so everyone can enjoy great reggae music from anywhere in the world!
Music Lineup
Reggae Sumfest 2023 is set to be an epic night of music featuring some of the biggest names in Jamaican reggae. Headlining the festival will be Beres Hammond, Koffee, Sizzla, Dexta Daps, Christopher Martin, Jada Kingdom, D'yani, Yaksta and Shaneil Muir. Legendary Reggae Artiste Leroy Smart will also be dropping by to share his musical journey with festival goers. Special guests such as Skeng, Spice and Shenseea will also be performing. The festival is sure to attract crowds from all over the world who are looking for a night of great music and a chance to enjoy the unique culture of Jamaica. So don't miss out on this amazing opportunity to experience Reggae Sumfest 2023!
Food and Drink Options
Reggae Sumfest is the biggest festival in the Caribbean and it's time to get ready for all the good vibes and delicious food! Blitz has an amazing selection of food and drinks which are sure to suit everyone's tastes. You can enjoy cheese and pepperoni pizzas, jerk barbecue chicken, shrimp, vegetarian options, hardough bread served with jerked chicken, barbeque ribs and jerked corn, as well as jerk butter drizzled over roasted vegetables. All tours include swim and snorkel equipment, an open bar with beach bunnies serving drinks, food and snacks plus return transfers for participants at Montego Bay resorts. Prices may be a bit inflated due to the event but it's definitely worth it to experience Reggae Sumfest! Just make sure you're of legal drinking age before you enjoy all that music and delicious food!
Accommodations Nearby
Accommodations Nearby Reggae Sumfest offers a variety of nearby accommodations to choose from. Whether you're looking for a luxurious all-inclusive resort, an affordable hotel stay, or a cozy Airbnb rental, the perfect place is just around the corner. Hilton Rose Hall Resort and Spa – All Inclusive offers comfortable and luxurious rooms with access to various activities like golfing and spa treatments. Iberostar Rose Hall Beach & Spa ResortEl Greco is another popular choice with its close proximity to the beach and local strip for food and entertainment. President of the Jamaica Hotel and Tourist Association (JHTA) also recommends booking an Airbnb in Montego Bay or its surrounding areas if you want a more personal experience. Finally, Hotel Riu Reggae is located in Montego Bay as well, making it an ideal place to stay if you're looking for quality service at a reasonable price. With all these options available, it's easy to find the perfect accommodation near Reggae Sumfest!
Tips for Enjoying the Festival
Reggae Sumfest is one of the most popular music festivals in Jamaica. Every year, thousands of people flock to Montego Bay for a week filled with reggae tunes and a vibrant atmosphere. If you're planning on attending Reggae Sumfest, here are some tips to help you make the most of your experience:
Plan Ahead – Reggae Sumfest tickets can sell out quickly so it's important to purchase yours ahead of time. Additionally, if you plan on staying overnight, be sure to book your hotel or Airbnb early as well.
Dress Appropriately – Festival night two leans more towards a reggae crowd so don't be afraid to express yourself through fashion! Tap into more festive colours such as bright yellows, greens and blues and get creative with your looks.
Be Prepared – Whether you plan on attending all seven days or just one night, make sure that you're prepared for the festival. Wear comfortable shoes as there will be lots of dancing throughout the night and bring a bag with essentials such as sunscreen, snacks and plenty of water to stay hydrated.
Explore Montego Bay – While Reggae Sumfest is an amazing event in itself, don't forget about all the other fun attractions that Montego Bay has to offer! From snorkeling trips to cultural tours around town, there's something for everyone.
By following these tips, you're guaranteed an unforgettable experience at Reggae Sumfest! So go ahead and get ready for a fun-filled week full of music and joy!
Best Places to See the Shows
Reggae Sumfest is an annual event held in Montego Bay, Jamaica. It is known as the "greatest reggae show on earth" and has been running for 27 years. With performances from both local and international acts, Reggae Sumfest offers a great way to experience Jamaican culture. The main concerts take place at the Catherine Hall Entertainment Complex, with a variety of events happening throughout the week.
The Madhouse Tribute to Dave Kelly is one of the most popular events at Reggae Sumfest, offering good vibes and energy to all attendees. Other places in Jamaica where you can catch some live reggae include clubs, beachfront bars and festivals. Make sure to grab some rum punch while you're out! Whether you're looking for a full-on festival experience or just want to experience Jamaican culture through music, there are plenty of great places to see shows at Reggae Sumfest.
Safety Considerations
Safety is a top priority for the annual Reggae Sumfest. To ensure the safety of all guests and staff, organizers have implemented several measures that go above and beyond standard security protocols. These include additional security personnel, hand soap and paper towels constantly stocked in washrooms, installation of surveillance cameras, and the highest levels of COVID-19 safety protocols. In addition, St James police have assured fans that despite a crime epidemic they will be safe during this year's event. The Attorney General and Member of Parliament for West Central St James also provided reassurance to organizers that patrons will be safe at Reggae Sumfest. IOTP has been developed by organizers to provide military-style security training to treat with these considerations. It is hoped that with continued cooperation from the public, COVID-19 can be contained while still allowing fans to enjoy their favorite music safely.
Activities Beyond the Concerts
Reggae Sumfest is the ultimate reggae music experience in Jamaica. Held every year in Montego Bay, the festival offers more than just its famous concerts – it offers a complete cultural experience with activities beyond the concerts. From Community Fest to beach parties and other events, there's something for everyone at Reggae Sumfest.
Community Fest is a fun day for kids with rides, games and entertainment from local musicians. The Saturday night lineup features some of the biggest names in Jamaican music such as Beres Hammond, Koffee, Sizzla and Dexta Daps. Other events include artist meet-and-greets and a variety of live performances from different genres such as dancehall and soca.
Reggae Sumfest also offers beach parties which feature DJs playing classic reggae tunes, exciting firework displays and delicious food stalls serving up local cuisine like jerk chicken and rice & peas. Visitors can also explore Jamaica's culture with tours that take them to iconic landmarks such as Dunn's River Falls or visit an artisan market full of handmade items like jewelry and clothing.
Overall, Reggae Sumfest is much more than just a concert festival – it's an opportunity to immerse yourself in authentic Jamaican culture!
Finding Other Festivals in Jamaica
Jamaica is home to some of the most vibrant and unique festivals in the Caribbean. From traditional reggae music, to modern pop and soul, Jamaica has something for everyone. Whether you're a fan of traditional reggae or want to experience some of the best international music acts, Jamaica has a festival for you.
Reggae Sumfest is one of the most popular festivals in Jamaica, taking place in Montego Bay every July. This week-long event showcases Jamaican culture and heritage through its music. Expect to see global stars as well as local performers at this iconic festival.
The Festival also provides an opportunity for international visitors to come and experience reggae music at its highest level in its home country of Jamaica. Additionally, it features Soul, R & B and Pop genres from around the world.
In addition to Reggae Sumfest there are a number of other exciting festivals that take place throughout the year in Jamaica such as Montego Bay Carnival (held every February), Ocho Rios Jazz Festival (held annually in June) and Negril Escape Music Festival (an annual two-day event). Each festival offers something unique and special – from parties on the beach, live performances by top artists to interactive workshops – these events provide memorable experiences for all ages!
Conclusion
Reggae Sumfest is one of the most iconic and popular music events in the Caribbean. The festival has been bringing together talented artists from around the world since its inception in 1993. This year's edition was no exception, with artists like Sizzla Kalongi, Queen of the Dancehall Lady Saw, and Buju Banton closing out the show. With so many talented performers taking to the stage, Reggae Sumfest brought a unique flavor to Montego Bay that could be felt throughout St James. Despite some conflict between producers and musicians over the direction of dancehall, Reggae Sumfest proved that reggae values still remain strong. Fans can look forward to more thrilling performances at next year's edition of this iconic event!