Do you want to explore the markets and stores of Jamaica? Whether you're looking for souvenirs, local art, or just a few new items for your wardrobe, shopping in Jamaica is an experience like no other. From bustling markets and street vendors to high-end boutiques and department stores, this Caribbean island has something for everyone. In this blog post, we'll take a look at the best places to shop in Jamaica.
Finding the Best Stores and Prices
Shopping in Jamaica can be an exciting experience, with a wide variety of stores offering great prices and unique products. From duty-free jewelry stores to souvenir shops, Jamaica has something for every budget. For those looking for the best deals, try Main Street Jamaica and Half Moon Shopping Village in Montego Bay. Rose Hall also offers great shopping opportunities, as well as craft markets and vendors with less pushy sales tactics than other areas.
If you're looking for something truly unique, try Carriacou Gallery or Tuff Gong. Both of these stores have a wide selection of artisan items that can't be found elsewhere. And if you're looking for home decor or school supplies, Maxie Department Store is the place to go! With all these options, finding the best prices in Jamaica is easy – just make sure to compare prices before buying to ensure you get the best deal possible!
Exploring Local Markets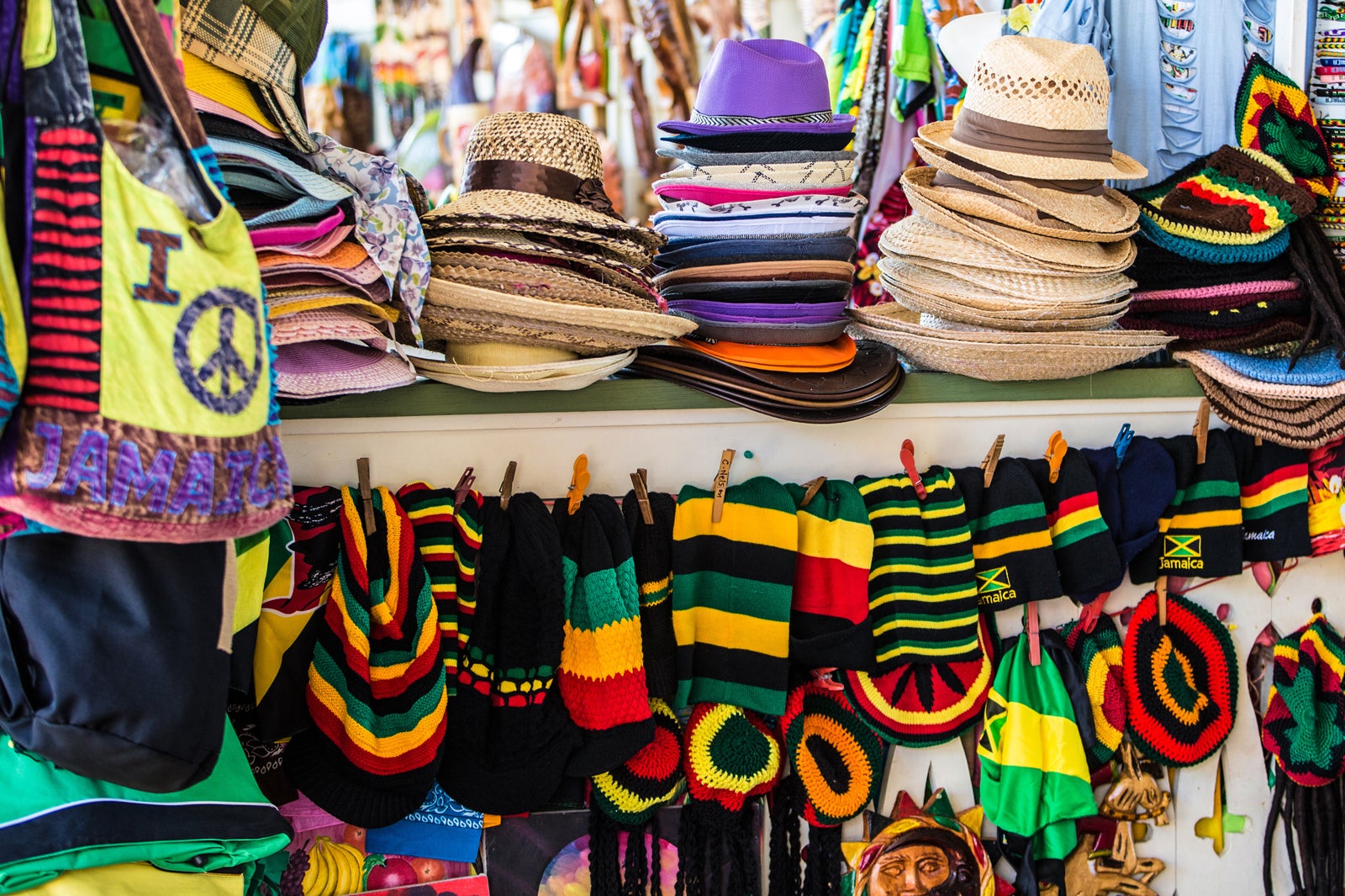 Exploring local markets in Jamaica is an exciting way to find unique items, souvenirs and bargains! From bustling open-air markets to small-scale shopping malls, you'll find something for everyone. Coronation Market in Kingston is one of the largest open-air market areas in Jamaica and is a duty-free zone. Main Street Rose Hall offers a variety of goods from handcrafted works to food items. Other popular spots include the Harbour Street Craft Market in Ocho Rios and the Half Moon Shopping Village. While shopping, you can explore some of Jamaica's best art galleries, outdoor markets and souvenir shops. Enjoy finding unique gifts or take home memories that will last forever!
Knowing What to Look For
Shopping in Jamaica can be an unforgettable experience. With its vibrant markets, peaceful shopping malls and duty-free shops, there is something for everyone. Before you go shopping in Jamaica, it is important to know what to look for and how much to expect to pay.
Jamaica has a wide variety of shopping options ranging from local markets such as the Albert George Market in Ocho Rios or the Craft Market by Beach Park, to high-end malls that offer luxury brands and duty free items. In general, prices are cheaper than those in the US but taxes do apply so it's important to factor this into your budgeting plans. Most stores accept US dollars but if you plan on using Jamaican currency make sure you have access to a reliable exchange rate before making any purchases.
When it comes to souvenirs, you can find a variety of items like Jamaican rum, spices, Blue Mountain coffee, t-shirts and Bob Marley memorabilia at Things Jamaican, the Taj Mahal or Half-Way Tree Market. If you're looking for more unique items then head down to one of Jamaica's many craft markets where you'll be able to find hand-made souvenirs that will help make your trip truly memorable!
No matter what kind of shopping experience you're looking for when visiting Jamaica, make sure that you research beforehand so that you know what prices are reasonable and where all the best places are located!
Understanding Jamaican Currency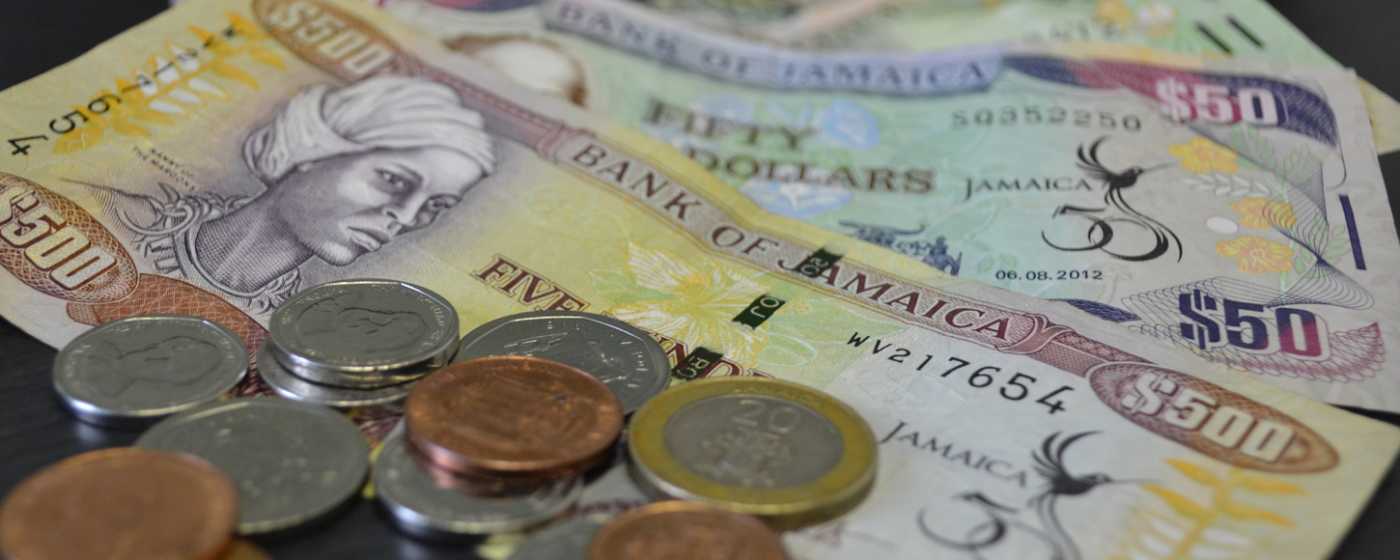 The Jamaican dollar is the official currency of Jamaica, a Caribbean island nation and former British colony. The Jamaican dollar is denoted by the symbol "$" and is divided into 100 cents. Notes are issued in denominations of J$1000, 500, 100 and 50 while coins come in denominations of J$20, 10, 5 and 1 as well as 25, 10 and 1 cent pieces. It's important to understand Jamaican currency if you're planning to visit or do business in Jamaica.
Exchange rates for the Jamaican dollar vary daily so it's best to shop around for the best rate before converting your cash. Many places accept US dollars but there's no set exchange rate for the conversion. Most Jamaican ATMs accept international cards but it's always wise to check with your bank beforehand about any applicable fees or withdrawal limits for using them abroad.
The fastest way to equate Jamaican prices to US Dollars is to memorize how many Jamaican Dollars equal $5 or $10 so you can quickly estimate costs without having to do calculations on-the-fly. We don't charge any service fees for any of our currency exchange transactions In Jamaica so that helps keep costs down too! Remember that placing an online reservation saves you time when exchanging your money as it guarantees you'll have the amount you need ready when you arrive at our store.
Getting the Best Deals on Souvenirs
Are you looking for the best deals on souvenirs in Jamaica? You've come to the right place! From Blue Mountain Coffee to rum, from hot sauce to wood carvings – Jamaican souvenirs are sure to please. Prices range from $2 all the way up to $400, so there's something for every budget. Visit Cinnamon Hill Golf Course Crafts Market for great priced souvenirs or Casa Rasta, Caribanas and Made in Jamaica for locally produced fashion items. Island Treasures is also a great place for affordable ashtrays, mugs and other souvenir items. When buying souvenirs always make sure they are truly from Jamaica and not imported from elsewhere. If you have relatives abroad they may be able to bring down Jamaican souvenirs as gifts or for sale. There are also many local designers creating unique pieces that make great keepsakes of your trip! Shopping in Jamaica is an unforgettable experience – get the best deals on souvenirs to remember it by!
Researching Local Shopping Hours
If you are planning a trip to Jamaica, it is important to be aware of local shopping hours. Most shops in Jamaica are open from 8am-5pm Monday through Friday and 8am-1pm on Saturdays. However, some shops close half day on Wednesdays in Kingston and Thursdays in the rest of the island.
Jamaica has a variety of shopping options with local markets, high-end shopping malls, and even nightlife options. Knowing where to find local handmade items or searching for discounts when looking at more expensive items can help you plan your visit to the best places and shopping areas in Jamaica.
When making purchases from local online vendors, the Consumer Affairs Commission (CAC) encourages Jamaicans to take certain precautions such as researching each vendor's policies before making any purchase. Additionally, corner shops are popular for groceries in Jamaica and produce annual revenues that contribute significantly to the local economy. To support these vendors, there are craft markets located throughout the country such as Ocho Rios Craft Market, Pineapple Craft Market and Coconut Grove Market which all surround accommodations and attractions for visitors.
Finally, when looking for food or drinks after dark Red Stripe is a local beer option but Jamaican rum is usually preferred by locals which can be found almost anywhere throughout Jamaica's seafood joints which are more common than anything else. With this information you will be able to have an enjoyable time while supporting local businesses during your visit to Jamaica!
Tips for Tourists Shopping in Jamaica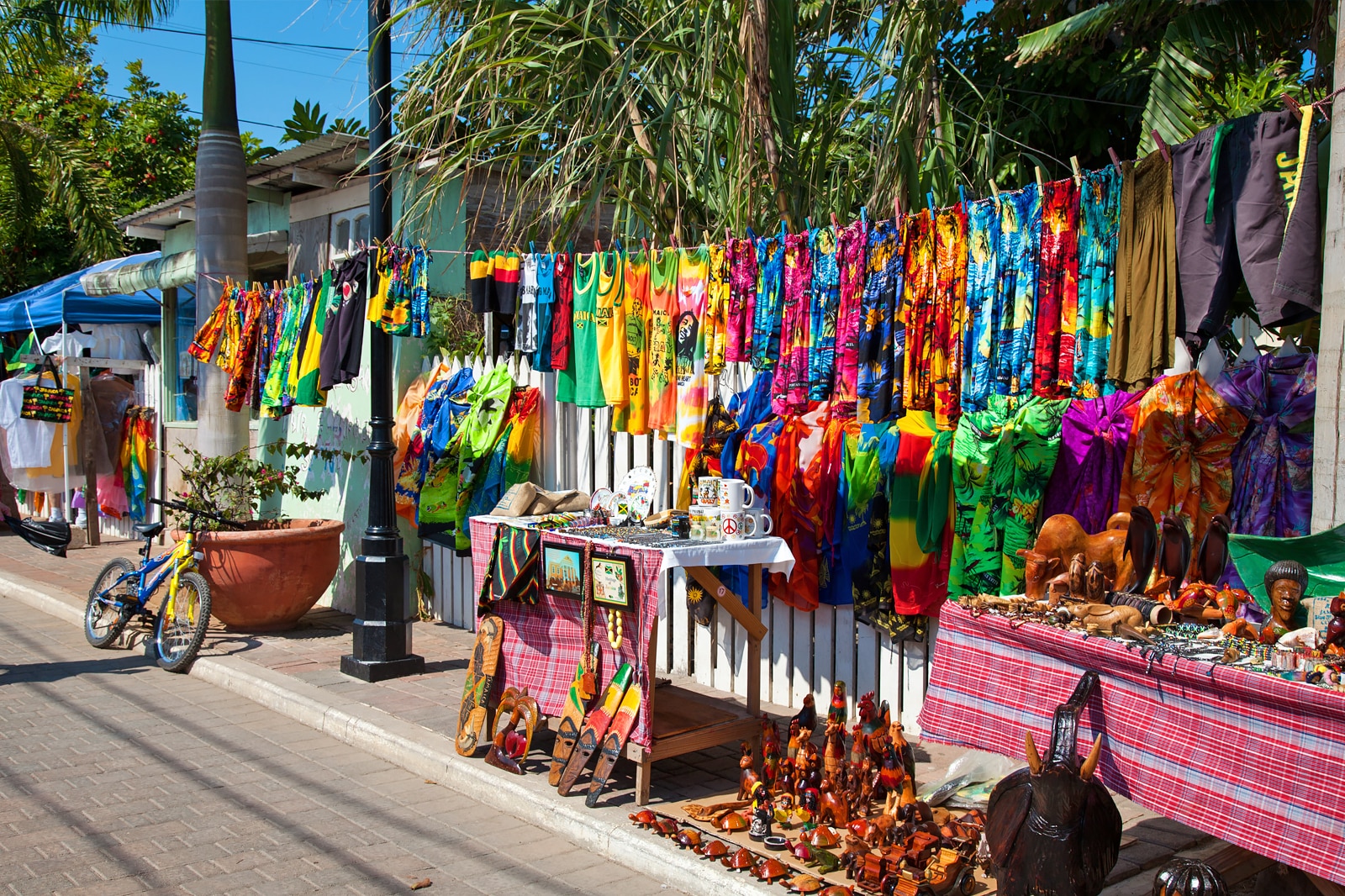 Jamaica is a great place to shop for unique items and souvenirs. From craft markets to shopping malls, there are plenty of places to explore to find the perfect items. Here are some tips for tourists who want to make the most of their shopping experience in Jamaica:
Prioritize Shopping: It's a great idea to prioritize shopping in Jamaica as there are many places where you can shop around on the island such as craft markets, malls, stalls and marketplaces. Discover Your Style: Find your style and discover the fantastic shopping options in Jamaica. Explore our many malls, stalls, and marketplaces to satisfy your Jamaica shopping needs! Don't Assume Everything Is Cheap: Don't assume that because Jamaica is a foreign country everything is cheap. Stock Up On Snacks: It's always a good idea to stock up on snacks so you can refuel along the way, instead of waiting for two hours for the next pan chicken stand to open! Shop at Popular Places: Popular places such as Harmony Hall, Albert George Market and Carriacou Gallery offer quality products at reasonable prices. You can also try Tuff Gong which offers handcrafted goods made by local artisans.
With these tips in mind, you'll be sure to have an enjoyable shopping experience in Jamaica!
Planning Ahead for Duty Free Shopping
Planning ahead for duty free shopping in Jamaica is a great way to get the most out of your visit. Whether you're looking for locally-made art and craft, jewelry, liquor, food or other souvenirs – there are plenty of options available to you. Duty Free stores located at the Jamaica Airport provide a wide range of products that can be ordered online and collected upon arrival. Tourists visiting Jamaica can also find duty free stores in tourist areas where they will be able to purchase items such as rum, cigars, Blue Mountain coffee, jewelry and clothing. Shopping centers like Caribbean Hub offer an even wider selection of authentic Jamaican products. When planning ahead for your journey to Jamaica, use Duty Free Information to see what is available at the airport and in local stores so that you can make the most out of your trip!
Knowing What Not to Buy When In Jamaica
When shopping in Jamaica, it is important to know what not to buy. Counterfeit items can be found throughout the country and should be avoided at all costs. Fake designer clothing, sunglasses, jewelry and electronics are easily found but often poor quality. Additionally, there are some items which are prohibited from being exported from Jamaica, including certain plants and animals as well as weapons or explosives. Be sure to check the local laws before purchasing any of these items.
It is also wise to be aware of your surroundings while shopping in Jamaica as pickpocketing and other petty theft is common in many cities. In terms of currency exchange, US dollars are widely accepted though Jamaican dollars may offer better value when purchasing goods and services locally. Lastly, remember that bargaining is a part of the culture here so don't hesitate to negotiate prices with vendors for a better deal!
Avoiding Counterfeit Goods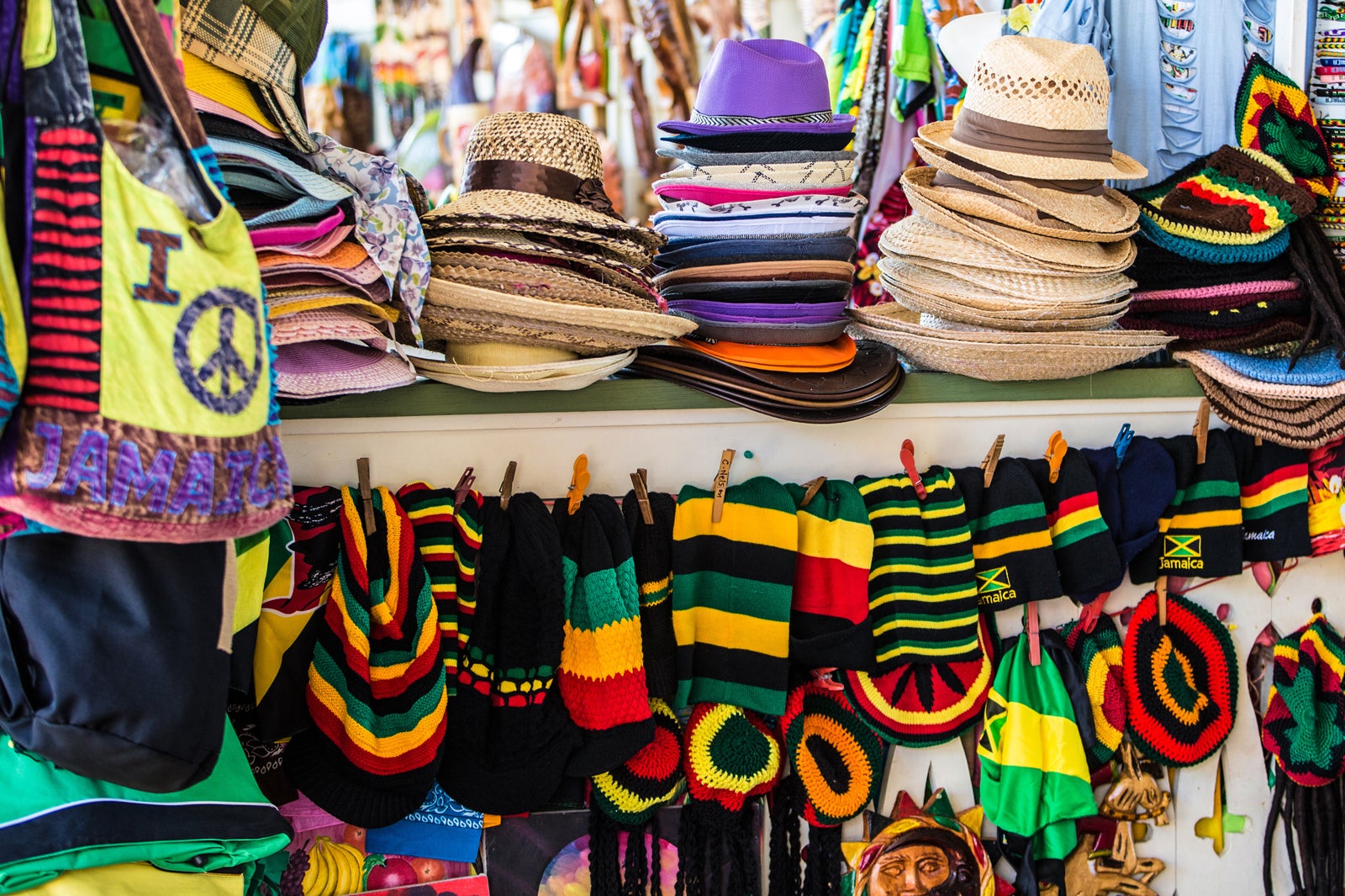 Are you shopping in Jamaica? If so, it's important to be aware of counterfeit goods on the market. Counterfeit goods are fake items that an illegitimate trader seeks to pass off as genuine products. These can range from apparel and shoes to jewelry and souvenirs. To avoid purchasing counterfeit goods, only buy from reputable sellers you know to be genuine from experience or recommendation. The police have also commenced operations to seize any counterfeit goods that are on sale in the commercial districts.
Traditional IP protection strategies like hiring lawyers to manually remove fake products is very slow, meaning many buyers may not even realize they've purchased a fake product until it's too late. As such, it's important for shoppers in Jamaica to arm themselves with knowledge and avoid potentially dangerous counterfeits. Read up on the landscape of the Jamaican intellectual property regime and assess the challenges of combating piracy. Additionally, check out Caribbean Hub for authentic Jamaican art & craft, leather goods, apparel, locally made jewelry & souvenirs – all guaranteed genuine!
Exploring Unique Shopping Experiences on the Island
Are you looking for unique shopping experiences on the Island of Jamaica? With its vibrant culture, stunning scenery and tropical climate, Jamaica has something to offer everyone. From local markets and high-end malls to souvenir shops and specialty stores, Jamaica offers a plethora of shopping options for all kinds of visitors. Whether you're looking for handcrafted items or luxury goods, there is something for everyone in Jamaica.
For locals and tourists alike, Coronation Market is a favorite spot for souvenirs and traditional Jamaican crafts. Here, you can find traditional spices, Blue Mountain coffee, rums, t-shirts and Bob Marley memorabilia among other items. Another great destination is Things Jamaican which offers a variety of handmade jewelry from experienced vendors who can make custom pieces upon request.
For those interested in reggae music or island culture in general, Island Village at the Turtle Beach Complex in Ocho Rios offers an array of shops with reggae inspired merchandise including apparel and music instruments. For a more upscale experience, the Margaritaville Hipstrip and Shopping area provides access to restaurants as well as luxury goods such as designer clothing brands like Gucci or Louis Vuitton.
If you're looking to explore the second largest city in Jamaica – Montego Bay – why not take a custom tour? You'll get to learn about the city's history while also experiencing some of its best shopping areas such as Albert George Market where you can buy locally produced goods like fruits and vegetables or seafood straight from local fishermen!
No matter what kind of shopping experience you're seeking out during your time in Jamaica – whether it's local markets or high-end malls – there are plenty of unique opportunities available on the
Making Use of Local Knowledge
Making use of local knowledge is an important part of shopping in Jamaica. Local knowledge systems represent a blend of knowledge, worldviews, beliefs, and customs that have been passed down through generations. This traditional knowledge can help shoppers make informed decisions when purchasing goods and services in Jamaica. Consumers are urged to take precautions when buying from online vendors and to be more knowledgeable about their purchases. To fully utilize the local knowledge available, shoppers may want to explore the many malls, stalls and marketplaces that Jamaica has to offer. Furthermore, capacity building sessions can be attended by key Jamaican stakeholders so they can gain a better understanding of the products they are buying. With the introduction of Madrid Application Assistant (MAA), local clients can also file international applications which further emphasizes the importance of using local knowledge when shopping in Jamaica.
Navigating cultural norms and customs when shopping in Jamaica can be a fascinating experience. The country has a unique culture, a mix of African and European customs that have been adapted over time to create the distinct Jamaican culture we know today. When shopping in Jamaica, it's important to understand the local cultural norms and customs so you can enjoy your experience while being respectful at the same time.
In the business world, respect and polite formalities are key. It's advised to dress in a suit, jacket and tie when attending meetings or business engagements with locals. Punctuality is also highly valued, so make sure you arrive on time for any appointments you may have. Additionally, Jamaicans tend to be direct communicators who expect others to do the same – be honest but also tactful when engaging with locals during your travels.
When visiting markets or stores around Jamaica, make sure to keep some pens handy as you may need them for immigration forms or other documents. It is also important to note that all denominations have been creolized in Jamaica; African-Caribbean religious practices such as Puk-kumina, revivalism, Kumina, Myalism and Rastafarianism are respected by all locals – so it's best not to try to disrupt these traditions while shopping around the country.
Shopping in Jamaica is an exciting experience full of colour and life – but it's important to familiarise yourself with local customs before embarking on your journey so that you can fully appreciate everything this amazing country has to offer!
Conclusion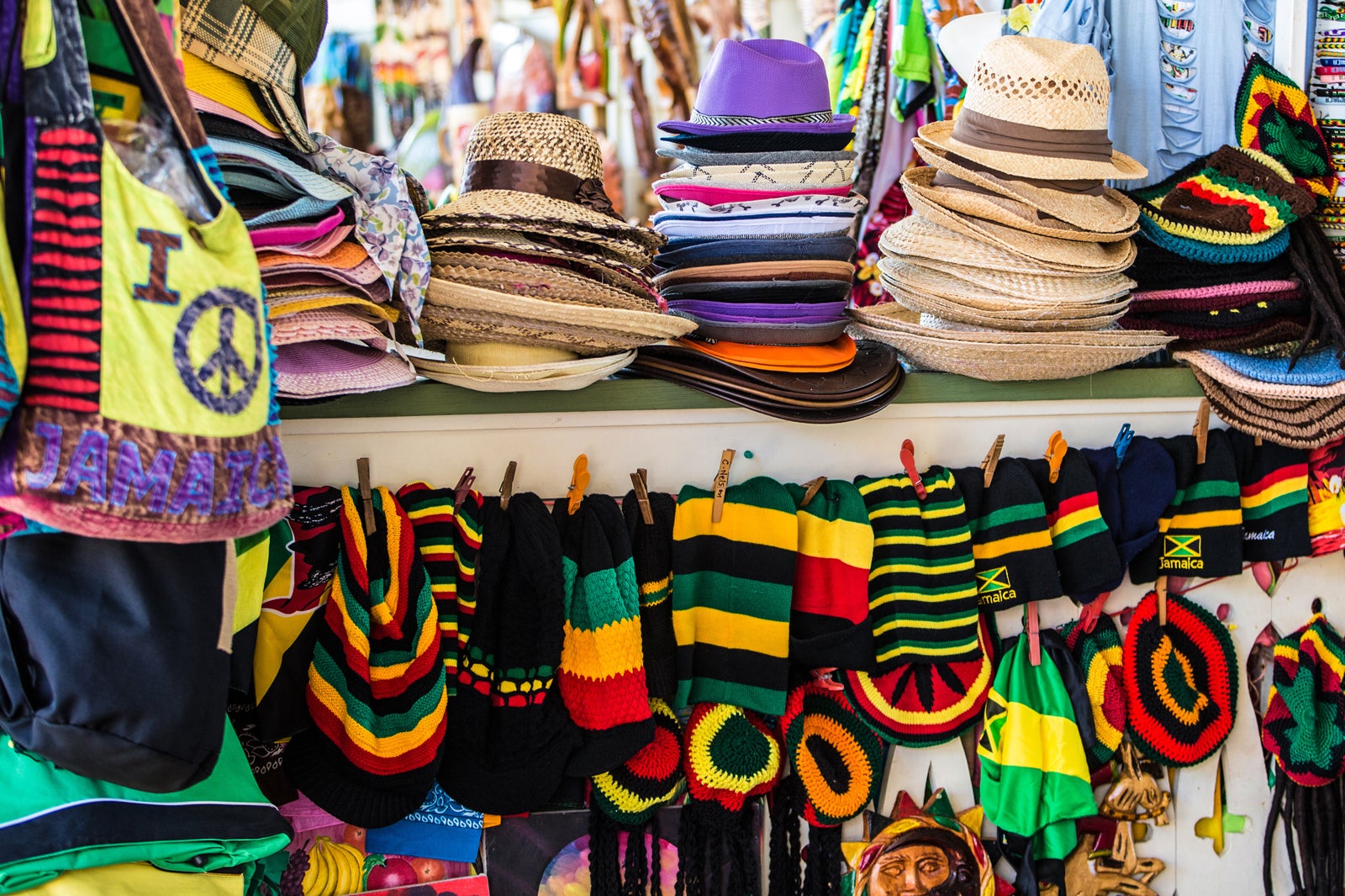 In conclusion, shopping in Jamaica is a great way to pick up souvenirs, groceries and apparel. Corner shops are the most prevalent means of retailing groceries in Jamaica, although their annual revenues are usually lower than larger stores. Craft markets are another great option for souvenirs and haggling can be expected. Online shopping is also an increasingly popular way to buy groceries and other items with locals willing to spend their money locally. Finally, financial consultancy firms and merchandise-retail companies offer assistance for those wanting to engage in product development or do business in Jamaica. So before your Jamaican vacation ends, pick up a piece of paradise!