If you're looking for a tropical paradise, Jamaica is the place to go. Not only does it offer stunning beaches and lush rainforests, but it also has a unique culture that sets it apart from any other destination. Here are some of the best things Jamaica is known for!
Jamaica's Beautiful Beaches
Jamaica is blessed with some of the world's most beautiful beaches. From the crystal clear waters and white sand of Negril's Seven Mile Beach to the lush green cliffs and coves of Treasure Beach, Jamaica has a beach for everyone. Whether you're looking for a laid-back getaway or an action-packed adventure, Jamaica has something to offer. The North Coast is known for its stunning resorts and laid-back vibes, while the South Coast offers more rugged terrain and opportunities for exploration. Of course, no trip to Jamaica would be complete without spending some time at Doctor's Cave Beach in Montego Bay – one of Jamaica's most popular beaches. So grab your beach towel, slip on your flip flops, and head down to one of Jamaica's beautiful beaches!
The Blue Mountains
The Blue Mountains are a stunning range of mountains located in the eastern part of Jamaica. This mountain range stretches for over 30 miles (50 km) from Stony Hill, 8 miles north of Kingston, eastward to the John Crow Mountains. It is home to the island's highest point, Blue Mountain Peak, at an elevation of 2256m.
The Blue Mountains are one of Jamaica's most popular tourist attractions and offer a variety of activities for visitors to enjoy. From cycling tours to all-day hikes and coffee tours, there is something for everyone. Visitors can also explore Rastafari culture and learn about traditional Jamaican music and culture. The area is also known for its delicious Blue Mountain Coffee which is grown in the high elevations of the mountainside plantations.
With its breathtaking views and exciting activities, it's no wonder why the Blue Mountains are such a popular destination for travelers from around the world!
Jamaican Music and Dance
Jamaica is a musical paradise, with its own unique style of music and dance. The music of Jamaica is a vibrant mix of African rhythms and elements of European traditions. From the traditional folk music known as mento, to the popular reggae, ska, rocksteady, dub and dancehall genres – Jamaicans are passionate about their music.
Mento is an upbeat style of folk-music that dates back to the early 19th century when African slaves were brought to the island. Maroon communities preserved aspects of African heritage through this type of music and its associated dances such as Etu, John Canoe and Bruckins. Reggae emerged in the late 1960s with Bob Marley becoming its most famous exponent while other popular genres include ska, rocksteady and dub. Dancehall is a fusion genre that has evolved over time and features DJs rapping over beats created by producers.
Jamaican culture is heavily influenced by music and dance, which can be seen everywhere from street parties to big festivals such as Reggae Sumfest or Rebel Salute. This Caribbean nation has produced some of world's best sprinters including Usain Bolt who put Jamaica on the map for producing fast athletes too! Jamaicans are proud people who love to celebrate life with their infectious rhythms – it's no wonder why it's called the 'land of wood and water'!
Reggae Music Culture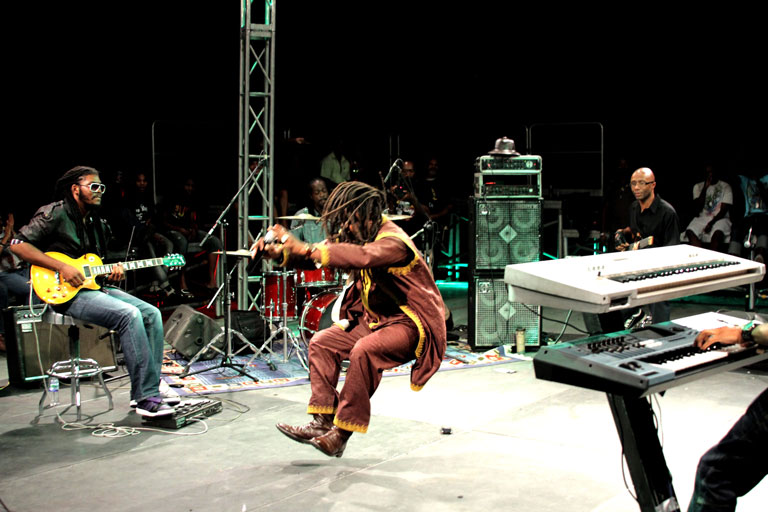 Reggae music has been an integral part of Jamaica's culture for decades. It is a vibrant and unique style of music that is characterized by its use of the ska, rocksteady, dub, and dancehall genres. Reggae originated in Jamaica in the late 1960s and quickly grew to become the country's dominant musical style.
Reggae music is heavily influenced by African rhythms and Jamaican folk traditions. The upbeat tempo and witty lyrics make reggae incredibly catchy and enjoyable to listen to. In addition to its cultural heritage, reggae also has social significance due to its use as a platform for voicing political opinions and discussing social issues.
Reggae has had a lasting impact on society both at home in Jamaica as well as around the world. Its influence can be heard in many other popular genres including rap, hip-hop, R&B, pop, and more. Reggae remains an important part of Jamaican culture today. Its timeless sound continues to inspire generations of musicians all over the world.
Jerk Chicken and Other Jamaican Dishes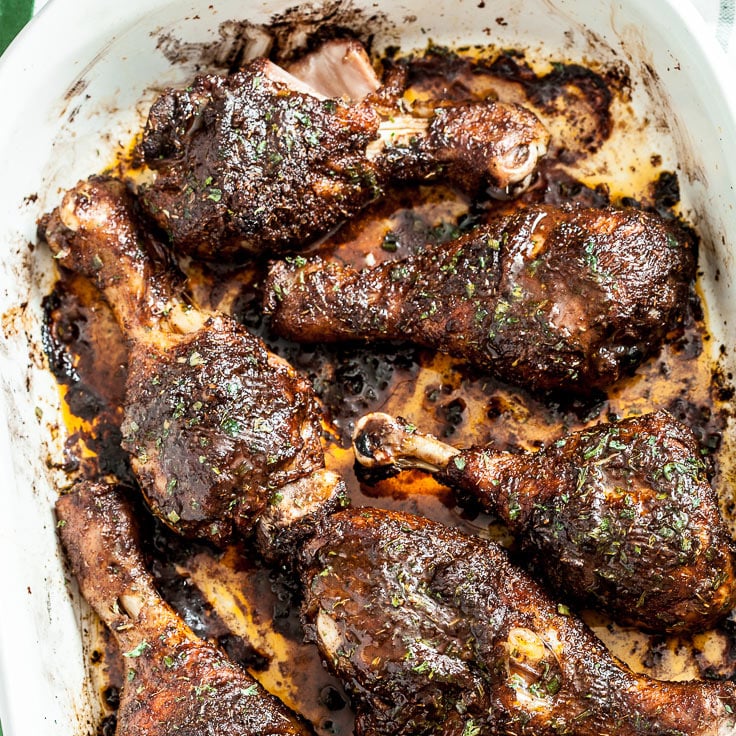 Jerk chicken is one of the most iconic dishes of Jamaican cuisine, and it's easy to see why. This spicy and savory dish has been a staple of Jamaican cooking for centuries, bringing together herbs and spices from around the world. The jerk seasoning is made from a blend of scallions, thyme, allspice, nutmeg, cinnamon, garlic and chili peppers – giving it an unmistakable flavor that will have you coming back for more!
Jerk chicken can be cooked in various ways; traditionally a large piece of chicken is marinated in the jerk seasoning before being cooked over charcoal or wood fire. Other common methods include baking or grilling over a flame. Jerk pork is also popular in Jamaica; this follows the same marinating process as jerk chicken but uses pork instead.
Coco bread is another traditional Jamaican dish which accompanies almost any meal. This fluffy white roll is prepared by weaving together flour and coconut milk into a soft dough which is then baked until golden brown on top. It's best served warm with butter or jam – perfect for mopping up all those delicious flavors!
Finally, no discussion of Jamaican cuisine would be complete without mentioning oxtail stew – another popular dish in Jamaica made with oxtail that has been slow-cooked with vegetables like carrots and potatoes in a rich tomato-based gravy. Serve it with steamed white rice for an authentic Caribbean experience!
Overall, Jamaica has some truly delicious dishes to offer – from jerk chicken to coco bread and oxtail stew – so why not give them all a try? You'll be sure to find something you love!
Jamaican Coffee and Rum
Jamaica is well known for its delicious Blue Mountain coffee and tasty rum. This Caribbean island has become a popular destination for tourists seeking a unique taste of the tropics. Blue Mountain coffee is grown in the Blue Mountains on the eastern side of Jamaica, where its mild and sweet flavor makes it one of the most sought-after coffees in the world. Jamaican rum is also highly prized, with some brands aged for up to 10 years in oak barrels to create an exceptional flavor and smooth finish. Whether you're in search of an aromatic cup of coffee or a flavorful glass of rum, Jamaica's offerings are sure to please even the most discerning palate.
Bob Marley's Legacy
Bob Marley is one of the most iconic figures in music history, having successfully transcended three Jamaican musical genres from the 1960's through to the early 1980's – Ska, Rock Steady and Reggae. He brought reggae music to the world and put Jamaica on the map. His influence extended beyond music and spread messages of love, justice and understanding that still resonate today.
Marley was born in Saint Ann Parish, Jamaica and rose to fame with his lively rock steady rhythm, a precursor of reggae. He served as an ambassador for Jamaica throughout his career, which saw him become a global figure in popular culture. His contributions to music increased the visibility of Jamaican music worldwide. Marley's legacy lives on through his classic songs such as "No Woman No Cry" and "One Love" which still inspire people around the globe today.
The impact of Bob Marley's legacy can be felt in many ways – from former homes being turned into museum attractions to favourite swimming spots becoming popular tourist destinations – he has left an indelible mark on Jamaica's culture and identity that will live on forever.
Dunn's River Falls and Other Natural Wonders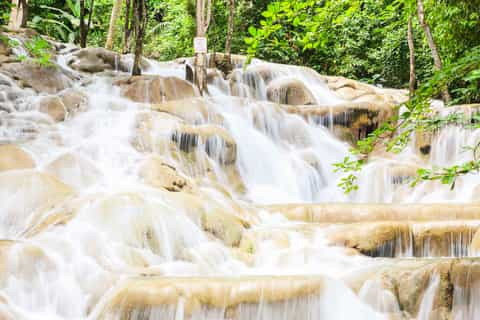 Dunn's River Falls is a stunning natural wonder located on the island of Jamaica. The waterfall is made up of terraced rocks, with areas containing natural pools of water. It stands at an impressive 180 feet tall and stretches over 600 feet in length, ending in the Caribbean Sea. Visitors can take guided tours and climb the cascading waterfalls, or just relax and take in the beauty of this incredible attraction.
The area around Dunn's River Falls is full of natural wonders that are waiting to be explored. From lush green rainforest trails to crystal-clear rivers and hidden coves, there are plenty of activities to keep visitors busy. Swimming or snorkeling in the Caribbean Sea is also a popular activity for those looking for a more immersive experience with nature.
Dunn's River Falls is one of Jamaica's most popular tourist attractions, offering something for everyone from adventurers to those seeking relaxation. Whether you choose to explore its natural wonders or just sit back and listen to reggae music as you appreciate its beauty, Dunn's River Falls will certainly make your visit to Jamaica unforgettable!
High Adventure Tourism Attractions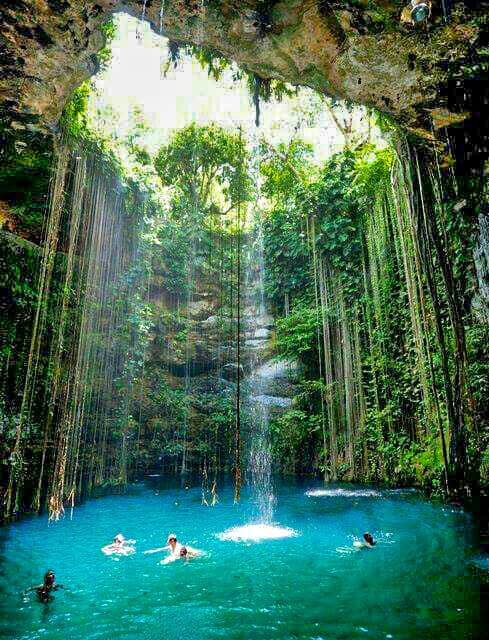 Adventure seekers and thrill seekers looking for a unique holiday experience should look no further than Jamaica! This Caribbean paradise is home to some of the most exciting outdoor adventures and attractions in the world. From the majestic Dunn's River Falls to the adrenaline-pumping bobsled track at Mystic Mountain, Jamaica has something for everyone looking for an adventure-packed vacation. Explore Jamaica's limestone rock formations on a spelunking tour, or take on the challenge of hiking The Peak – one of Jamaican's most scenic hikes. For those looking to add an extra bit of excitement, visit Jamaica's largest water and adventure park. With its lush jungles and breathtaking views, Jamaica is sure to offer you an unforgettable experience no matter what type of activities you are looking for!
Port Royal, Jamaica's Pirate History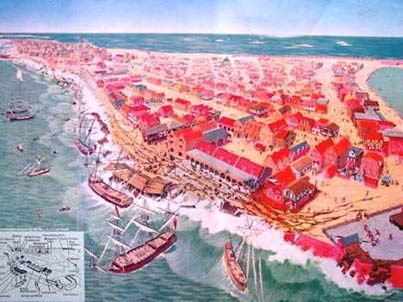 Port Royal, Jamaica is a small village located at the mouth of Kingston Harbour on the southeastern coast of Jamaica. It is famously known for its pirate history and as one of the "wickedest cities on Earth" in the 1600s and 1700s.
In its heyday, Port Royal was a popular destination for pirates from all over the world, who sought to make their fortunes by plundering ships in the Caribbean Sea. Privateers (licensed pirates) also used it as a home port where they could spend their treasure.
On June 7th 1692, much of Port Royal was destroyed by an earthquake and subsequent tsunami that resulted in two-thirds of the city being submerged underwater. However, it has since been rebuilt into a relatively quiet fishing village.
Today, visitors to Port Royal can explore its rich pirate history through visiting sites such as Fort Charles and Admiral Benbow Inn which both date back to pre-earthquake times. There are also several museums dedicated to piracy which share facts about some of Port Royal's most famous buccaneers including Anne Bonny and Calico Jack Rackham.
Jamaica's Famous Spas & Wellness Retreats
Jamaica is a paradise for spas and wellness retreats offering a variety of treatments to soothe and rejuvenate your mind, body, and soul. From cozy oceanfront bungalows to luxurious villas, there are plenty of options to choose from when it comes to enjoying some much-needed rest and relaxation.
One of the most popular spa resorts in Jamaica is Jakes which offers serene lodging with healing treatments sourced from indigenous Jamaican ingredients. There's also Natasha's One Love Massage Spa which provides an array of massage therapies for those looking for the ultimate pampering experience. Other top resorts include Golden Eye Resort & Spa in Oracabessa, St Mary; Eden Garden Wellness Resort & Spa in Kingston; Jewel Grande Montego Bay Resort & Spa; Jewel Paradise Cove Beach Resort & Spa; and The Skylark Retreat in Negril. Each spa offers its own unique services such as yoga classes, premium recording studios, healing massages, swimming pools, gyms, bush bars, and more!
No matter what type of relaxing getaway you're looking for – Jamaica has it all! From luxurious spas to traditional wellness retreats – take the time to unwind and recharge at one of these beautiful locations.
Negril, Montego Bay & Ocho Rios Resorts
Negril, Montego Bay and Ocho Rios are three of Jamaica's most popular resort destinations. Negril is located on the far western side of the island and is known for its beautiful Seven Mile Beach, which is one of the longest stretches of sand in Jamaica. It's an ideal playground for water-lovers, offering activities such as snorkeling, kayaking and windsurfing. Montego Bay is another tourist hotspot that's known for its all-inclusive resorts and close proximity to Ras Natango Gallery and Garden. Ocho Rios, located on the northern coast of Jamaica, is a popular port-of-call for cruise lines. All three destinations offer a variety of fun things to do, such as interacting with dolphins at Dolphin Cove Montego Bay (formerly Dolphin Cove Negril), exploring local culture through the Rastasafari Experience from Negril or simply relaxing on a serene beach.
The Rio Grande Rafting Expedition
The Rio Grande Rafting Expedition is an action-packed experience that takes visitors and locals alike on a 2-3 hour journey through the lush green Jamaican landscape. Guests can enjoy the tranquility of the river while they take in some of Jamaica's most stunning scenery. Rafters will embark on bamboo rafts, which are pushed along by experienced guides, down the Rio Grande River before ending at St. Margaret's Bay. Along the way, guests will be able to admire rainforests filled with wildlife and endemic species. The tour begins at "Rafters Rest" where each raft carries two adults and one small child and taxi transport must be arranged in advance from rental villas or hotels. This unforgettable excursion is sure to leave you with lasting memories of Jamaica's natural beauty!
The Maroons of Accompong Town
The Maroons of Accompong Town are an independent group living in the hills of the Cockpit Country near the border of St. James and St. Elizabeth in Jamaica. The Maroons are the descendants of escaped slaves who fought British slaveholders during colonial times. In 1655, they established their own autonomous village, Accompong Town, as part of a plan known as the "Western Design" by the English Fleet. Today, Accompong is one of four official Maroon towns still in existence in Jamaica, and is located in the absolutely gorgeous Cockpit Mountains.
Accompong is home to about 500 people and has a vibrant culture that includes traditional music, art and dance. Mr Bartley suggests that the various maroon communities could recreate and sell Maroon artifacts such as weapons used in Maroon wars – these would be great souvenirs for visitors!
This week (April 26th-May 3rd) is Tourism Awareness Week – why not take a journey into Jamaica's hills this week to visit Accompong Town? You can learn about it's fascinating history by taking a guided tour or simply enjoying some local cuisine at one of its many restaurants or cafes! There are plenty of accommodations nearby too so you can stay overnight and explore all that this unique place has to offer!
Conclusion
Jamaica is a vibrant island nation with a rich cultural heritage. It is the birthplace of reggae and jerk, and the home of world's fastest sprinters. Visitors to Jamaica can experience live reggae music, street dances, festivals and carnival, as well as sample local delicacies like Blue Mountain coffee, Red Stripe beer and Jamaican rum. The island is also renowned for its diverse ecosystems, including stunted elfin forests on the highest peaks, rainforests in the valleys and savannas. Jamaican culture is a unique blend of European and African influences that have shaped its history for centuries. From its language to its cuisine to its music and dance, Jamaica has something for everyone to enjoy.