If you're looking for the perfect destination to explore, then Kingston, Jamaica should be at the top of your list. From its stunning beaches to its vibrant nightlife and culture, Kingston is a place that will leave you with unforgettable memories and experiences. In this blog post, we'll be exploring some of the best things to do in Kingston Jamaica. So get ready for an adventure!
Take a Tour of the Historic Sites
Explore the history of Kingston, Jamaica on a tour of its historic sites! Take in the sights and sounds of Bob Marley at the Bob Marley Museum, marvel at the grandeur of Devon House, one of Kingston's most famous landmarks built in 1881 and explore the Blue Mountains. The Dunn's River Falls and Bob Marley's Nine Mile tour is a must-try for those looking for a full-day outing. Enjoy delicious Jamaican food as you take in all that this magnificent city has to offer!
Visit the Bob Marley Museum
The Bob Marley Museum is one of the most popular attractions in Jamaica, located in the former home and recording studio of reggae legend Bob Marley. It's a must-see for fans of Bob's music and his iconic life story. You can explore the museum grounds and step inside the late singer's personal space, filled with treasured mementos and memories that remain as they did when he lived there.
Take a guided tour of this Jamaican gem to learn more about Bob's upbringing, his career successes, and what made him an unforgettable icon in reggae music history. The tour also includes stunning visuals and sounds from throughout his life that will make you feel like you're part of it all.
Book your day trip to The Bob Marley Museum for an unforgettable experience that celebrates one of Jamaica's greatest sons!
Explore Kingston's Beaches
Kingston, Jamaica is a beautiful Caribbean destination that offers plenty of beaches to explore and enjoy. Whether you're looking for a place to relax or an exciting adventure, there's something for everyone on the beaches in Kingston. From stunning white sand beaches and crystal clear waters to vibrant coral reefs and lush green hills, Kingston's beaches provide visitors with breathtaking views and unforgettable experiences.
Helshire Beach is one of the most popular beach spots in Kingston. This beach is known for its tranquil ambiance and secluded atmosphere. It's great for swimming, snorkelling, kayaking and fishing. There are also plenty of beach bars where you can grab a drink or two while taking in the incredible views of the Caribbean Sea.
Fort Clarence Beach is another must-see spot in Kingston. This picturesque beach boasts stunning white sands and tranquil waters perfect for swimming or sunbathing. You can also go snorkelling here as there are plenty of colourful coral reefs close by that you can explore. The beach also has several restaurants offering delicious local cuisine which makes it an ideal spot to spend some time with your family or friends while enjoying good food and drinks!
If you're looking for a more adventurous experience, head over to Port Royal – the "wickedest place on earth" – where you can go scuba diving or take part in other thrilling water activities such as windsurfing or rafting. No matter what type of experience you're after, Kingston's beaches offer something for everyone! So come explore them today!
Shop at the Markets and Stores
Shopping in Kingston, Jamaica can be an exciting and rewarding experience. With a variety of markets, stalls, and stores to choose from, you can find everything from hand-made items to high-end designer goods. Whether you're looking for unique souvenirs or just want to save money on everyday purchases, there are plenty of options available. The Main Street Jamaica shopping complex offers a selection of duty-free shops and a large craft market where shoppers can find jewelry, clothing and more. For bargain hunters, the Ocho Rios Craft Market is the place to go for handmade crafts and souvenirs at great prices. If you don't like haggling over prices, there are plenty of other stores that offer fixed prices on their items. Shopping in Kingston is an enjoyable way to support local businesses while exploring the culture and history of this vibrant city!
Go Hiking in the Blue Mountains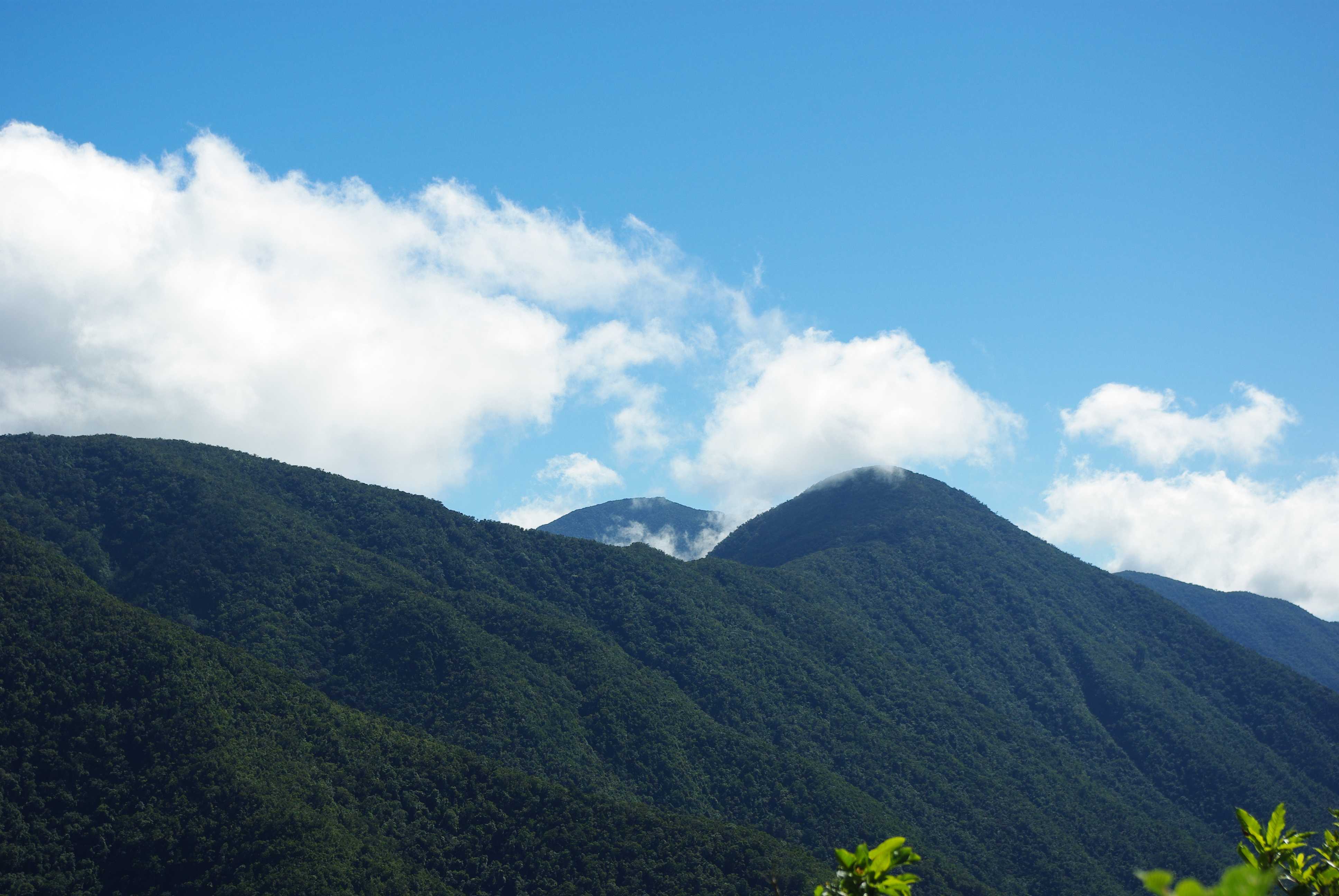 Go Hiking in Jamaica's Blue Mountains and experience something unique! The Blue Mountains are located east of Kingston and offer amazing views, lush greenery, rare birds, and of course the famous Blue Mountain Coffee. With an elevation of 2,256 meters (7,401 ft.), the Blue Mountain Peak Trail is an unforgettable experience. You can explore coffee farms and enjoy a picnic while taking in the breathtaking scenery. There are trails to suit any level, from easy to hard, short to long. If you're looking for a break from the beaches, this is the perfect way to explore Jamaica's high country. You'll be guided by experienced professionals who will ensure your safety along the way. So why not take a hike today and discover something truly special?
Experience Jamaica's Nightlife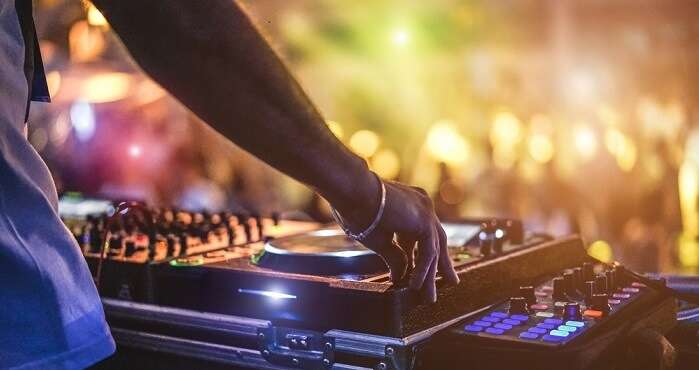 Experience Jamaica's nightlife and feel the pulse of the Caribbean! From bustling bars and clubs to cozy pubs and wine lounges, you're sure to find a spot that suits your style. Collette's Bar is one of the main places to go for an authentic Jamaican experience, with its poolside vibes and lively music. Jimmy Buffett's Margaritaville Ocho Rios is also a great spot to explore, offering a mix of live music and modern entertainment. For those looking for something a little different, Uncorked, Oak Wine Bar & Cocktail Lounge, Cellar 8 and The Wine Shop Bar & Grill are perfect for oenophiles.
For culture lovers, there is no shortage of museums and galleries in Jamaica. Visit National Gallery of Jamaica or Bob Marley Museum to learn more about Jamaican history. Liberty Hall is also worth exploring if you want to experience authentic Jamaican architecture. And don't forget about Devon House – explore its grounds as you sip on delicious local drinks!
Finally, Winnifred Beach is also a must-visit when in Jamaica – vibe with locals as you soak up some sun! If adventure is what you're after, head over to Dead End Beach where you can dive into crystal clear waters, swing on Tarzan ropes or go hiking around stunning natural attractions. Or simply take a leisurely stroll down any local Ocho Rios shopping street – there are plenty of great finds here too! So whether you're looking for wild nights out or cultural experiences – get ready to make some amazing memories in Jamaica!
Take a Boat Cruise on Jamaica Bay
Take a cruise around Jamaica Bay and enjoy the beauty of the Caribbean Sea. Marvel at the stunning views of mountains, lush tropical forests, deserted islands and crystal-clear waters. Enjoy an unforgettable day out in the sun with friends or family on a boat cruise around Jamaica Bay. Explore hidden coves, snorkel among coral reefs, swim with dolphins and spot rare birds along the way. Sample delicious local food and drinks as you leisurely sail around this magical paradise. Relax on deck in comfortable lounge chairs or take part in various fun activities such as fishing, kayaking, paddle boarding or jet skiing! Enjoy a refreshing dip in the crystal clear waters before returning home with lifetime memories of your amazing boat cruise around Jamaica Bay.
Go Kayaking Around Port Royal
Go Kayaking Around Port Royal is an amazing experience you must experience when visiting Kingston, Jamaica. You can paddle around the gorgeous waters of Port Royal, a city located in Kingston. There are many boat tours and water sports that you can partake in while kayaking such as fishing, sightseeing and snorkeling. The scenery here is amazing and you will be able to take in all the beauty that nature has to offer. Along with these activities, there are also several restaurants along the shore for those looking for some local cuisine or a bite to eat. So if you're looking for an exciting activity to do while on vacation in Jamaica, go kayaking around Port Royal!
Visit Devon House for Authentic Jamaican Cuisine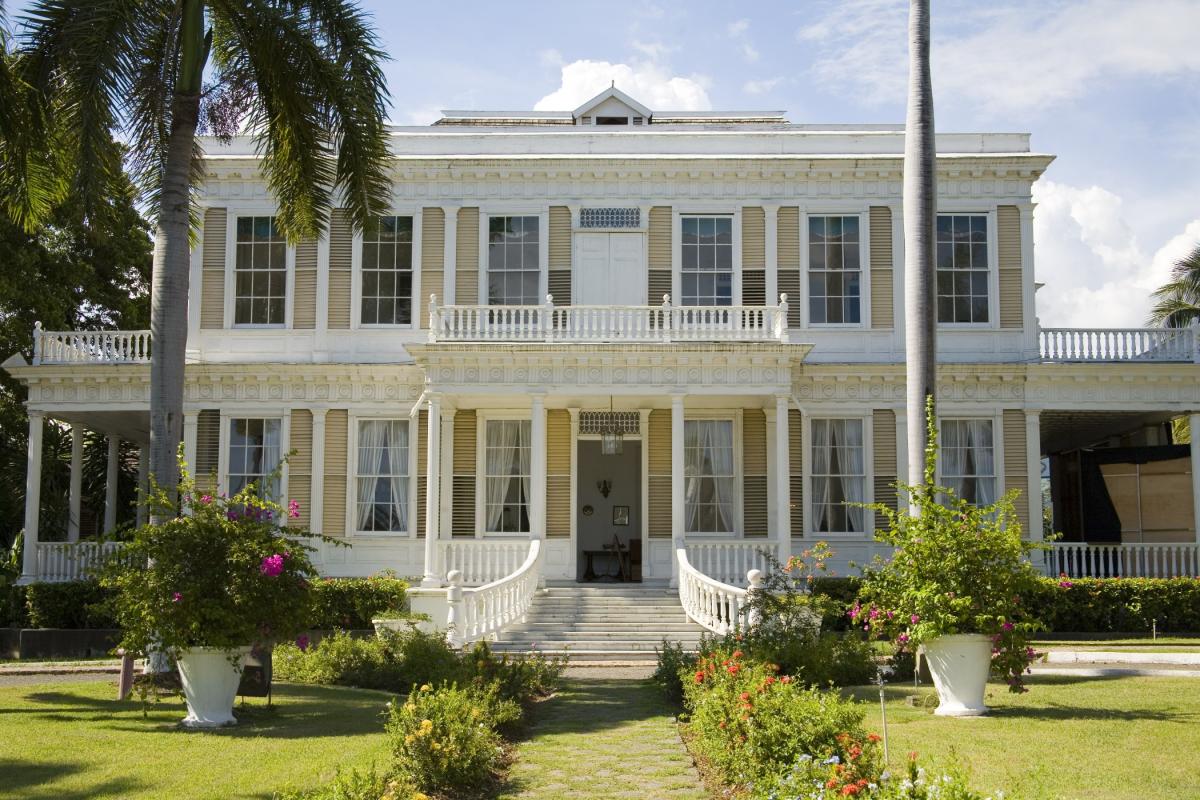 Located in the heart of Kingston, Jamaica, Devon House is a historical landmark and one of the country's leading heritage sites. Sitting on 11 acres of property, this site combines heritage, park facilities, restaurants and shopping for the best of what is authentically Jamaican. Here, you can find arts, education and entertainment co-existing.
Be sure to pay a visit to experience tours, shopping and savor authentic Jamaican cuisine! The manor offers tasty dishes such as jerk chicken and oxtail with rice and peas. You can also get some ice cream at the fourth best place to eat ice cream in the world! Devon House also has a coffee shop where visitors can enjoy some freshly brewed Blue Mountain Coffee.
To top it off, join an exclusive day tour of the 17th century mansion of Jamaica's first black millionaire George Stiebel. Take a historical tour of the manor then get some food from one of the eateries and enjoy it on the perfectly manicured lawns while admiring nature's beauty.
Visit Devon House for an unforgettable experience that will leave you with lasting memories!
Spend an Afternoon at Hope Botanical Gardens
Spend an afternoon at Hope Botanical Gardens for a relaxing and enjoyable experience. Located in Kingston, Jamaica, this beautiful park is home to the Hope Zoo, Devon House and Boardwalk Beach. You can take a leisurely stroll through the manicured grounds, or explore the 11 foot high bronze sculpture Redemption Song by Jamaican artist Laura Facey. There are also lily ponds, sunken gardens, orchid houses and bougainvillea walks that you can explore. Whether you're looking for somewhere to hold a special event or just enjoy some peaceful picnics in nature, Hope Botanical Gardens is the perfect destination!
Catch a Show at Redbones Blues Cafe
Catch a show at Redbones Blues Cafe in Kingston, Jamaica! Enjoy the best of Caribbean fusion cuisine in an elegant dining room. You can also watch live performances and special events at the cafe. Redbones has hosted the Kingston on the Edge Urban Arts Festival, Livin' Culcha Album Launch, book launches and more. The airy and elegant dining rooms, intimate terraces and enchanting private gardens all make for a great atmosphere. Don't miss out on this hidden gem – check out Redbones Blues Cafe today!
Rock Climb at Lime Cay Island
Lime Cay Island is a small, low-lying island located just off the coast of Kingston, Jamaica. It is a great spot for those looking to go rock climbing and enjoy some spectacular views of the Caribbean Sea! The island can be accessed by boat from Port Royal, which is just a few minutes away. When visiting Lime Cay, you will need to bring your own water and food as there are no services or amenities on the island.
The climb up to the top of Lime Cay Island is not too difficult, but it does require some physical effort. You will need to make your way up steps carved into the rocks and sometimes even climb over tree roots! Once at the top, you will be rewarded with incredible views of both Kingston and the surrounding islands. It's an amazing experience that you won't forget!
If you're feeling adventurous after your climb, there are plenty of other activities on offer including scuba diving, surfing, boogie boarding and bodyboarding. So if you're looking for a unique adventure in Jamaica then why not try rock climbing on Lime Cay Island?
Conclusion
Kingston, Jamaica is a destination full of exciting activities and attractions. From the beautiful Blue Mountains to the vibrant lawns of Devon House mansion, there's something for everyone to enjoy. Take a guided climb of the stunning Dunns Waterfalls or explore the luminous lagoon that is among the most bio-luminescent bodies of water in the world. And don't forget about Kingston's rich reggae music scene, jerk cooking and iconic museums, trendy restaurants and colorful nightlife. Whether you're looking for adventure or relaxation, Kingston has it all! So come join in on the fun and explore everything this Caribbean city has to offer.