For centuries, Jamaicans have been making use of the marijuana plant in their culture. From medicinal purposes to spiritual rituals, cannabis plays an important role in many aspects of Jamaican life. In this blog post, we'll delve into the history and uses of weed in Jamaican culture and explore how it continues to shape the country today.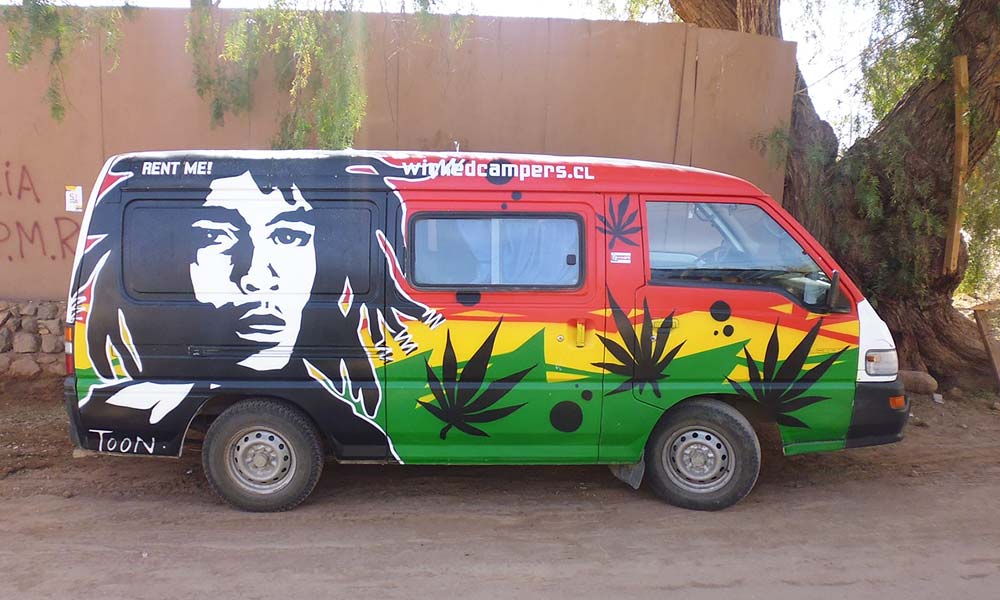 Introduction to Weed in Jamaican Culture
Cannabis, also known as ganja, weed, or herb, has been deeply embedded in Jamaican culture since its introduction to the island in the mid-19th century by indentured laborers from India. It quickly became a mainstay in Jamaica, particularly among the lower and working classes of society. Cannabis use is often associated with Rastafari adherents who refer to it as "herb" and consider it to be a sacred plant. The Jamaican Ministry of Health oversees the Cannabis Licensing Authority (CLA), which distributes licenses for medical marijuana dispensaries, cultivators, and processors. Sun Island Jamaica promotes Jamaican culture or "culcha" and takes a look at the culture and traditions of Jamaica related to cannabis use.
History of the Reggae Culture and Cannabis
Cannabis has a deeply rooted history in Jamaica, with its use being introduced to the island in the 1850s-1860s by indentured servants imported from India during British rule. The emergence of Rastafarian culture cemented the culture of cannabis in Jamaica, with Rastafarians regularly using cannabis spiritually during religious ceremonies. When reggae emerged in the late 1960s, it came as a cultural bombshell not only to Jamaica but the whole world. Reggae artists such as Bob Marley and Peter Tosh have left an indelible mark on Jamaican culture, with their use of cannabis being an integral part of their music and socio-cultural positioning. Cannabis has become deeply tied to Jamaica's culture, and its influence can be seen in many aspects of Jamaican life.
Rastafarianism and Marijuana Use
Rastafarians believe that marijuana is a sacred herb and use it in their religious ceremonies. They view the laws against marijuana as an affront to God and an obstruction to their religious freedom. Marijuana has become a powerful symbol of the peasant past for marginalized urban Jamaicans during the transition to capitalism. Rastafarians consume cannabis, commonly referred to as Ganja, by smoking and ingesting it, often using it to make teas and in their cooking. They believe that the use of marijuana is directed in biblical passages and that the "holy herb" induces a meditative state, allowing them to open their minds for meditation.
Laws Surrounding Cannabis in Jamaica
In Jamaica, cannabis is illegal, but possession of small amounts was reduced to a petty offence in 2015. Local laws and customs prohibit the smoking of marijuana ('ganja') in Jamaica, and there are penalties for all drug offences, including possession and use. Currently, possessing small amounts of cannabis is a petty offence that can result in a fine or community service. Cultivation of cannabis plants for personal use is legal, but the exchange and sale of cannabis remains illegal. It is important to be aware of the laws surrounding cannabis in Jamaica before travelling there.
Overview of Ganja Tourism in Jamaica
Cannabis, commonly known as ganja, has been deeply embedded in Jamaican culture for many years. In recent years, the nation has embraced its reputation as a weed enthusiast's paradise and is now offering ganja tours to some of the island's hidden cannabis plantations. These tours provide visitors with an educational experience about Jamaica's world-renowned native ganja strains and usually last between two and four hours. The nation has also recently legalized medical marijuana dispensaries, with the first one opening in 2018. To make the most out of your cannabis vacation in Jamaica, you can check out GanjaVacations which is a one-stop shop for all the information you need to plan your trip.
Economic Benefits of Legalizing Marijuana
The economic benefits of legalizing marijuana in Jamaica are numerous. Legalizing marijuana would create new jobs, generate tax revenue, and provide investment opportunities. It could also help reduce the cost of criminalization and improve public health by providing access to medicinal cannabis. Additionally, it could help reduce the burden on law enforcement and the justice system by allowing for more efficient use of resources. Finally, it could help promote spiritual growth and development by allowing for a more open discussion about the cultural significance of cannabis in Jamaican culture.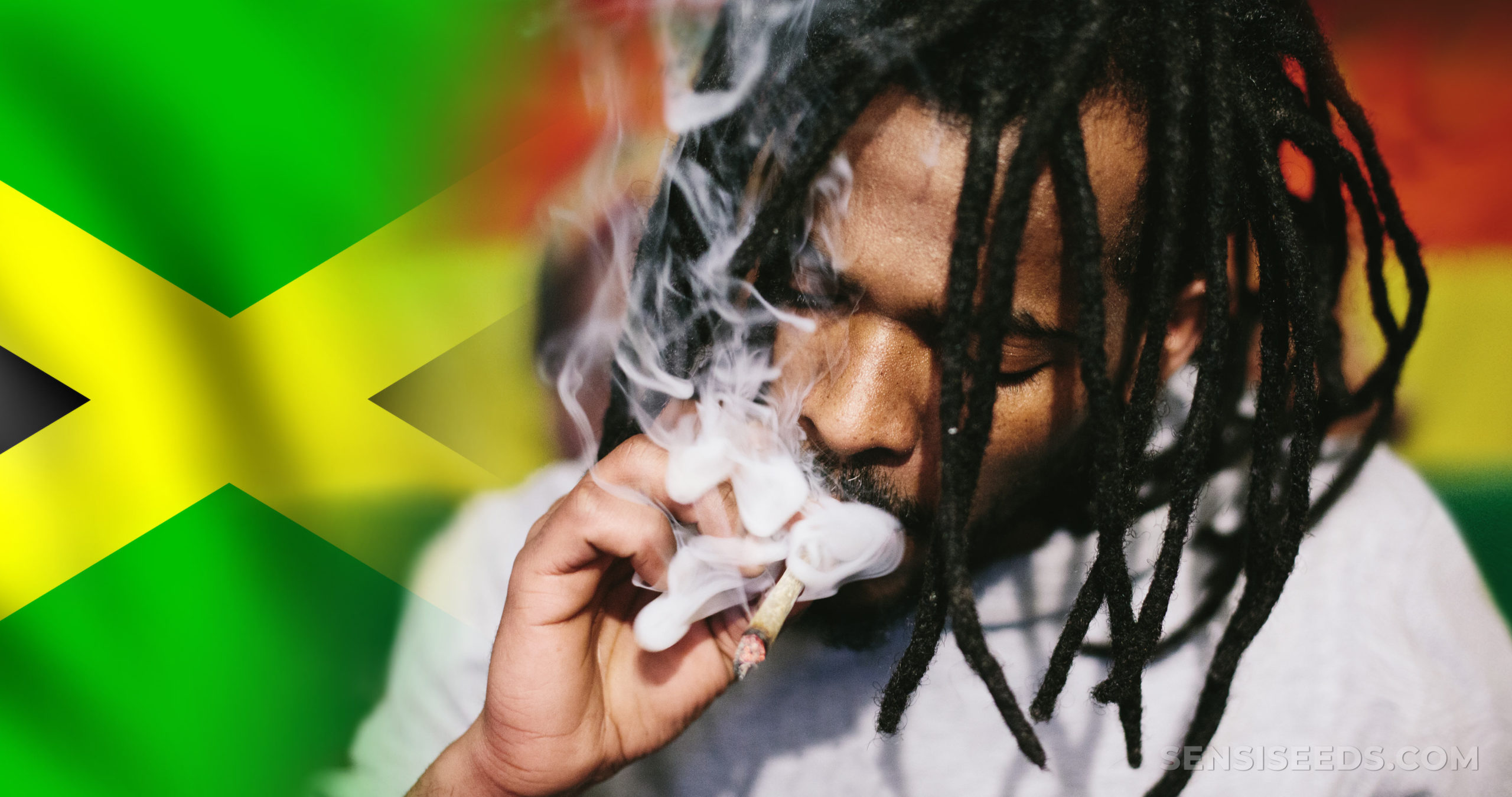 Usage for Medical Purposes
In Jamaican culture, cannabis has been used for medicinal purposes for more than 3,000 years. It is used to treat a variety of conditions, including glaucoma and epilepsy. The Ministry of Health advises against the use of unregistered cannabis products for medical and therapeutic purposes. However, with a permit, tourists may be allowed medical and therapeutic use of marijuana. Equal parts doctor's prescription and medical clearance are needed to obtain a card that allows the purchase and use of cannabis. Additionally, Jamaica's revised drug laws have allowed the creation of medical marijuana dispensaries, the first of which opened in 2018. Research conducted by West and Lockhart found that ganja use in Jamaica is deeply rooted in cultural practices.
Herbal Remedies and Weed Strains Popular in Jamaica
Jamaica has a long history of using herbs and cannabis for medicinal purposes. Jamaican grandmothers are reputed for creating home-made remedies with ganja and other herbs for everything from colds to pain relief. Popular herbal remedies include Jamaican Sasparilla (Smilax balbisiana Kunth), which is used to treat common cold and flu, and is taken as a decoction.
The Rastafarians took a particular liking to this new herb that became a part of spiritual ceremonies and everyday life. Popular weed strains in Jamaica include the Jamaican Lamb's Breath (or Lamb's Bread) which is known for its sweet, earthy flavor, and the landrace Jamaican Sativa, which is known for its uplifting effects. All of these strains are organic and locally grown.
Impact on Jamaican Music and Art
Reggae music and marijuana have a long history together, with a relationship that is deeply rooted in Jamaican culture. This has led many to associate the culture of weed smoking with the birthplace of reggae music. Stereotypes exist where Jamaicans on a global scale are seen as heavy users of marijuana, and this is largely due to the influence of reggae music and its artists. Buju Banton's socio-cultural positioning as both a Rastafarian and a Reggae artiste creates an ambivalent identification with marijuana/ weed smoking. Reggae music has had an immense impact on the culture of Jamaica, from influencing fashion to inspiring art and literature. Not only did they influence the music, they also influenced the culture that came with Jamaican Reggae. The stories of the actions by the Black Power Movement in Jamaica were told through songs like Bob Marley's "Get Up Stand Up" and Peter Tosh's "Legalize It". These artists have produced brilliant painting and magnificent wood sculptures in Jamaica vibrant Visual Arts community. Rastafarians pushed Reggae music to the forefront of Jamaican culture, making it one of the most popular genres in Jamaica today. A few years ago some of the smart boys in the American music industry thought that they could make money off this new genre called "Reggae" by marketing it as "Jamaican Music" or "Island Music". Simply put, Jamaica is the culture

How to Enjoy the Weed Scene Responsibly
Cannabis, or ganja, is decriminalized in Jamaica, and medical marijuana is legal. Here's what tourists need to know before enjoying the weed scene responsibly: Start low, go slow – Start with a small amount, with a low amount of THC, and see how it affects you before trying any more. Check THC content – Make sure to check the THC content of the cannabis you're consuming. RESPONSIBLE SOCIO-LEGAL POLICY ON MARIJUANA – Respect local laws and customs when it comes to cannabis use in Jamaica. Bob Dylan, "Rainy Day Women #12 and 35" (1966) – The song's woozy chorus of "Everybody must get stoned!" is obviously responsible for popularizing marijuana culture in Jamaica. With recreational marijuana use illegal in all US states, Americans are increasingly looking to Jamaica for its relaxed attitude towards cannabis use. Find a Weed Friendly Pal – Or you can simply make a weed friendly pal among the locals or ask someone trustworthy at the place where you're staying to put you in touch with someone who can help you find good quality weed.
Where to Find Legal Sources for Purchasing Weed
In Jamaica, cannabis is legally available for purchase at herb houses, which are local dispensaries. Smoking ganja is legal and you can obtain a doctor's recommendation to buy medicinal cannabis from any of the herb houses. The Dangerous Drug Act of 2015 also allowed for the creation of medical marijuana dispensaries, which are currently the only places to legally purchase weed in Jamaica. Additionally, there are various sources of capital available to finance the start-up costs of legal cannabis businesses. Cannabis has a significant cultural history in Jamaica and plays a prominent role in the nation's public image.
Social Impacts of Marijuana Use on Jamaicans
The social impacts of marijuana use on Jamaicans are varied and complex. Cannabis has been used in Jamaica for centuries, and is deeply embedded in the culture. It is often used as a spiritual aid, and is seen as a way to connect with the divine. Cannabis also has medicinal properties, and has been used to treat a variety of ailments. However, there are also potential negative social impacts associated with marijuana use, such as increased risk of addiction, impaired cognitive functioning, and increased risk of mental health issues. Additionally, cannabis use can lead to legal problems if it is not done in accordance with local laws.
Global Perception of the Cannabis Industry in Jamaica
Jamaica has a long history of cannabis use, with the plant being brought to the island in 1845 by indentured labourers. This reinforced the opinion of the American public that marijuana use was not only accepted, but also encouraged in Jamaica. Sectors of Jamaican society have traditionally used cannabis as a folk medicine and in religious ritual, a cultural practice popularised worldwide by reggae music. As the overall acceptance of cannabis increases, so does the rise of "Cannabis Tourism", with millions of Americans flocking to places like Las Vegas and Jamaica to experience its effects. With changes in other countries, Jamaican officials hope that the island could become a player in the nascent medical marijuana industry. The Dangerous Drugs Amendment Act (DDAA) 2015 positioned Jamaica at the forefront of international cannabis law reforms in the developing world. KIs from Jamaican public agencies and domestic cannabis entrepreneurs saw foreign investment as an essential source of capital to finance Jamaica's role in the global cannabis market. However, many Jamaicans feel that their cultural ownership towards cannabis is getting ignored by foreign investors looking to make money from weed.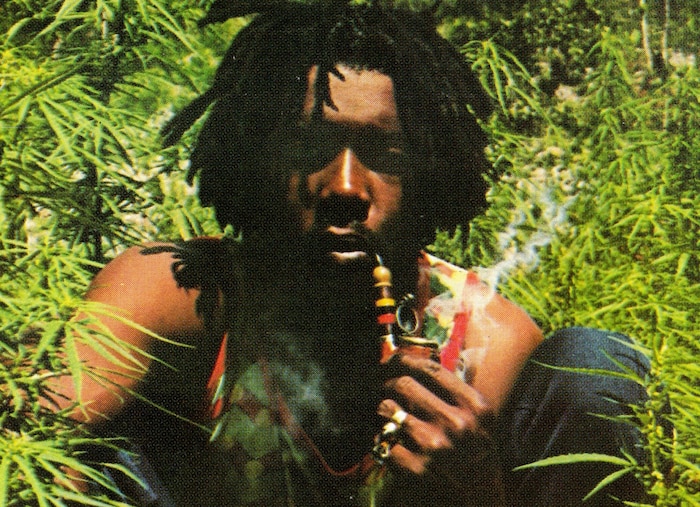 Conclusion
Conclusion: Jamaica has a significant cultural history of cannabis use and illegal cannabis production. Ganja assumed a cultural/religious significance in Jamaica through its use in the indigenous Rastafari "religion" where it is smoked and regarded as the "wisdom weed". Findings support the fact that cannabis use impairs learning, attention and memory, thus supporting the need for public health policies aimed at reducing its use. Despite this, Comitas concluded that "heavy cannabis use does not adversely affect productivity". While foreign investment has facilitated the commercialisation of the cannabis sector in Jamaica, regulatory measures are also needed to protect against potential harms associated with its use. Despite this, it is still illegal to smoke marijuana ('ganja') in Jamaica and there are penalties for all drug offences involving ganja.