Have you ever wondered what sets Usain Bolt apart from the rest? With his record-breaking speed, Usain Bolt has been dubbed "the fastest man on Earth". In this blog post, we take a look at why Usain Bolt is so fast and how he became one of the greatest athletes of our time.
His Natural Ability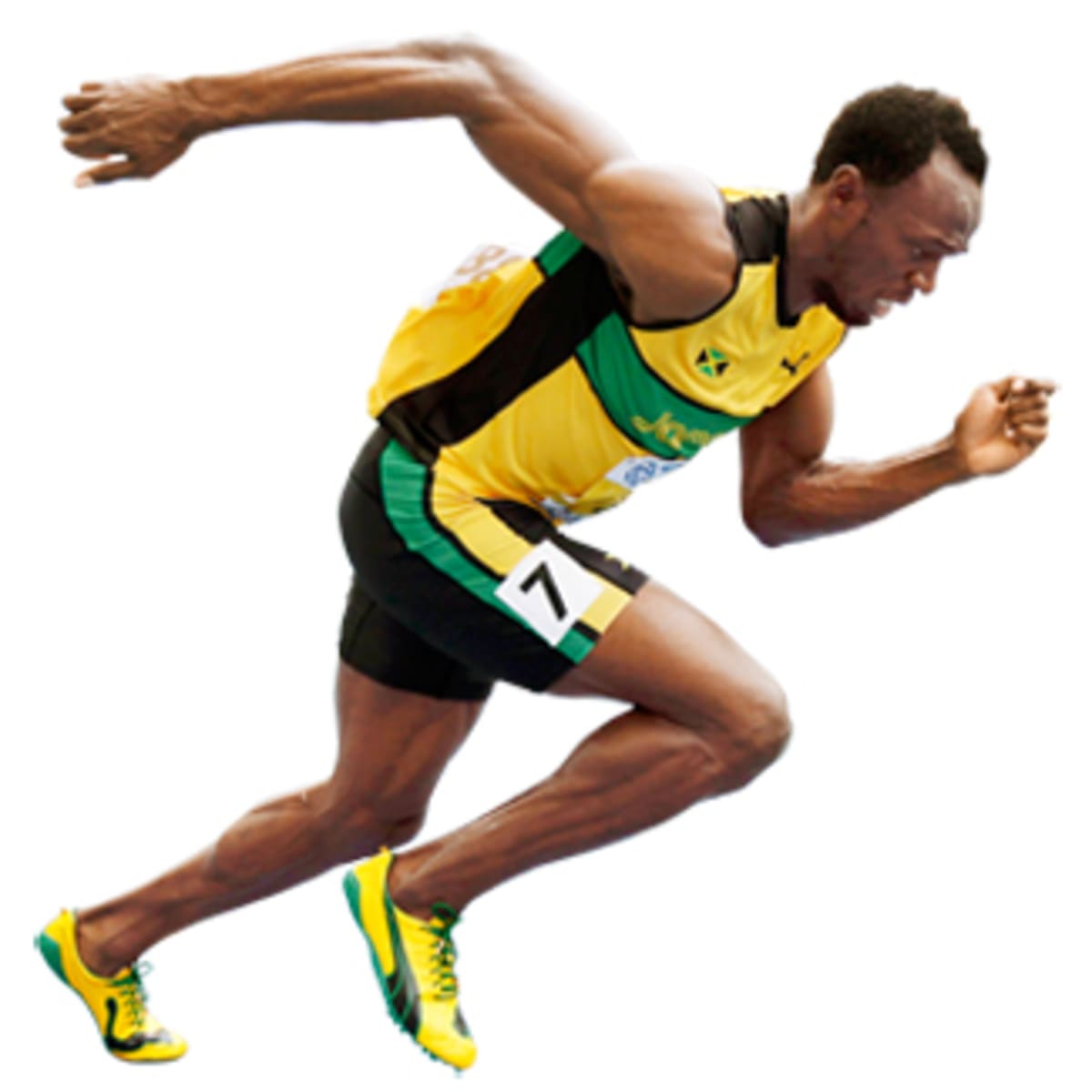 Usain Bolt is the fastest man in the world, and his natural ability has been a big part of his success. He stands at 6ft 5ins tall, which is considered unusually large for a sprinter. His long strides help him to cover more ground with every step and his strong ground force contact also contributes to his speed.
His genetics have also played an important role in his success. It's believed that he has an above-average number of fast-twitch muscle fibres, which helps him accelerate quickly and sustain high speeds over long distances. Additionally, it's possible that Bolt has benefited from scoliosis – a condition that caused his spine to curve slightly – as it might have enabled him to find the optimal stride length for running quickly.
Ultimately, Usain Bolt's natural ability is what makes him such an incredible athlete. His genetics, stride length and ground force contact all play a role in making him one of the greatest sprinters of all time.
His Height and Long Legs
Usain Bolt is one of the fastest runners in the world, and his height and long legs are certainly part of the reason why! At 6ft 5ins tall, Bolt is extremely tall for a sprinter. His longer leg length gives him an advantage when it comes to running speed, as he can take longer strides than shorter sprinters. But that's not all – Bolt's extra height also means he has more mass to move. This requires strength which is achieved through lots of training and practice. Finally, his asymmetrical stride – where his right leg is a half-inch longer than his left – also helps him generate more power and speed. All these factors together contribute to Usain Bolt's impressive running speed!
Training and Coaching
Training and coaching are essential for athletes to reach their full potential. Proper training helps an athlete to become physically and mentally stronger, while coaching can provide both motivation and guidance on the path to success. A good coach will be able to identify weaknesses and develop strategies that will help an athlete improve in those areas. In addition, a coach can provide feedback on technique, form, and other performance related issues.
The right training program for an individual athlete depends upon their sport of choice and level of competition. Generally speaking, athletes should focus on building strength, power, speed, agility, balance, endurance and flexibility through a combination of exercises such as weightlifting or plyometrics. Cross-training activities such as swimming or cycling can be beneficial for overall conditioning as well. Proper nutrition is also essential for peak performance; eating nutrient-rich foods in the right amounts at the right times will fuel athletic efforts and help recovery from workouts or competition.
Having a knowledgeable coach who understands an individual's goals is key when it comes to reaching peak performance levels in any sport. Coaches should provide positive reinforcement while helping athletes discover their strengths and weaknesses so they can become better competitors in their chosen event or sport. Coaching should also involve teaching proper technique so that athletes can work more efficiently towards achieving their goals with less risk of injury due to poor form or overtraining.
By focusing on both training and coaching, athletes have the best chance of reaching their full potential in any sport they choose to pursue!
A Low Center of Gravity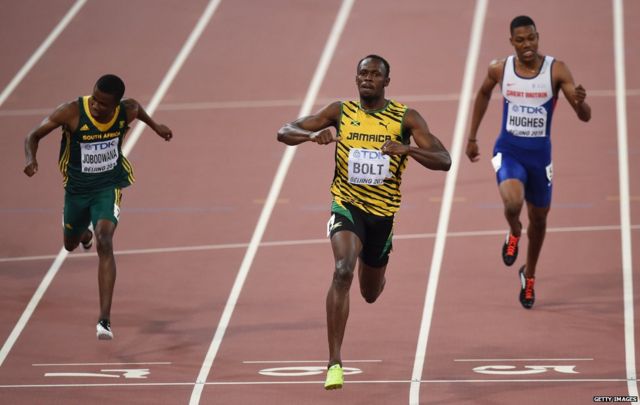 A low center of gravity is an important physical attribute for any sprinter, and it's one of the main reasons why Usain Bolt is so fast. A low center of gravity refers to the distance between a person's feet and their center of mass. The lower this distance is, the faster the runner can accelerate and reach top speeds. This is because a low center of gravity allows the sprinter to drive their legs into the ground more easily, resulting in greater acceleration and speed.
In addition to having a naturally low center of gravity, other physical attributes that contribute to Bolt's speed are his long muscle fascicles (bundles of muscle fibres) and short Achilles tendon moment arms (the length from a joint to a point on a muscle where force is applied). These two traits help Bolt generate more power when running by allowing him to apply more force with each stride. Furthermore, Bolt has an asymmetrical stride which helps him achieve maximum velocity with minimal effort.
Ultimately, Usain Bolt's impressive speed can be attributed to his combination of physical attributes such as his low center of gravity, long muscle fascicles, short Achilles tendon moment arms, and asymmetrical stride. Without these components working together in perfect harmony, he wouldn't be able to reach such incredible speeds.
Arm Swing Technique
Arm swing technique is a key component of sprinting, and essential to becoming a faster runner. By swinging your arms in sync with your legs, you can increase the power behind each step and move more quickly. For elite runners like Usain Bolt, arm swing technique is even more important; he uses rotation of the body around the point of support under the action of gravitational torque to generate power that allows him to run faster than others.
To perfect your arm swing technique, hold your arms at right angles and drive them back as far as possible on each step. Pump your hands forward when you're running to create an efficient rhythm and keep your torso steady – movement in the torso can slow you down. Additionally, exposure to sports that involve throwing and swinging are great ways to give you practice with arm movement that will help improve your speed while sprinting.
Drills to Improve Speed
Drills are an effective way to improve speed and explosiveness. Whether you're looking to compete in a track and field event, become a better football player or simply enhance your physical fitness, drills can help you get faster. Elite athletes like Usain Bolt have mastered the art of speed and force production by consistently practicing drills that target key aspects of sprinting. These drills involve techniques such as proper arm action, leg drive, ground contact time, acceleration and deceleration. By mastering these skills, you will be able to reach top speeds in less time and unlock your athletic potential.
Focused Diet and Hydration
Usain Bolt is known as the fastest man on the planet, and his diet and hydration play an important role in keeping him at peak performance. Bolt's diet focuses on eating smaller meals and snacks throughout the day followed by a larger meal later in the day. He also emphasizes protein and vegetables to ensure he has enough fuel for intense workouts. It's important for him to stay hydrated as well with plenty of water before and after workouts. By following this diet plan, Bolt is able to maintain his level of speed and agility that keeps him ahead of other elite sprinters.
Mental Toughness and Confidence
Mental toughness and confidence are essential traits for success in any field. Confidence is the belief in yourself and your abilities, while mental toughness is a combination of discipline, dedication, and resilience.
Having confidence allows you to take risks and make bold moves that may otherwise be too intimidating if you lack self-belief. With mental toughness, you can push through difficult times to reach your goals no matter the obstacles that get in your way.
Developing mental toughness requires hard work and dedication. It takes years of practice to build the discipline needed to keep pushing past your limits and stay focused on achieving success. To become mentally tough, it's important to set specific goals that are challenging but achievable, as well as create strategies for dealing with potential setbacks along the way.
For example, if you're training for a marathon, it's important to break down your goal into smaller milestones so that when you experience a setback or difficulty along the way, it doesn't seem insurmountable or like a failure. You can also develop positive self-talk that helps boost your confidence even when things don't go according to plan or when other people doubt you.
Overall, developing mental toughness and confidence is an ongoing process that requires dedication and consistency over time. It will help you overcome any challenge life throws at you so that nothing stands in the way of achieving success!
Resting and Recovery Techniques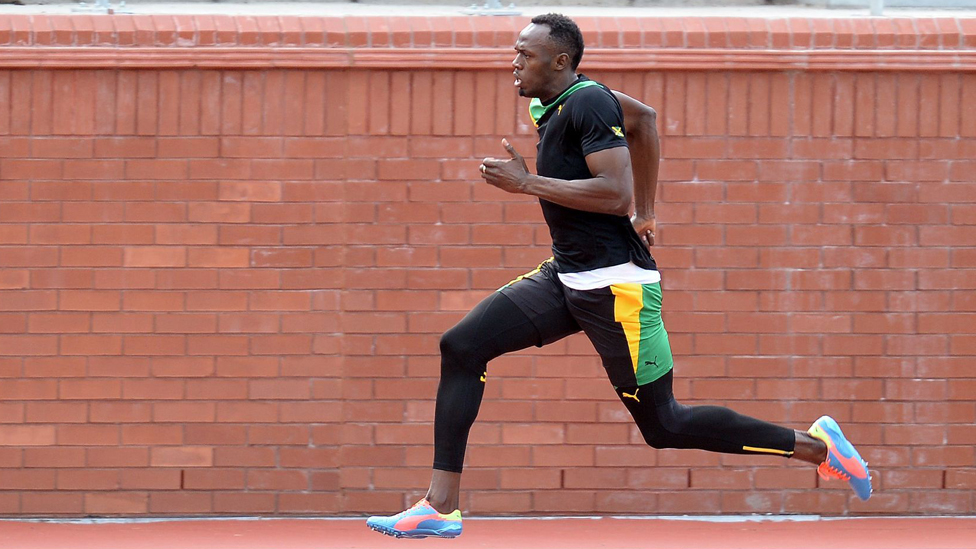 Resting and recovery are key elements of any workout plan, allowing your body to recover from the stress of exercise, rebuild muscle tissue, and prepare for the next session. Resting and recovery techniques vary depending on individual needs and goals but can include stretching, massage therapy, ice baths or cold showers, foam rolling, yoga or tai chi, meditation or mindfulness practices, sleep hygiene strategies such as limiting caffeine intake before bedtime and controlling temperature in your bedroom. Additionally, nutrition plays an important role both during exercise performance as well as in promoting restful sleep. Eating a balanced diet full of lean proteins like fish and chicken along with complex carbohydrates like quinoa or sweet potatoes can help fuel performance while promoting restful sleep.
His Start Technique    
Usain Bolt is one of the fastest sprinters in the world, and his speed is largely attributed to his start technique. This start technique involves a combination of factors, such as genetics, stride frequency and length, and ground force contact that give him an edge in races.
Bolt's height plays a role in his superior speed; at 6ft 5ins tall he produces more power with each stride than a smaller athlete would be able to. His long strides cover more ground with each step, giving him an advantage over shorter athletes who take more steps to cover the same distance. Additionally, Bolt has an unusual amount of fast twitch muscle fibers in his legs which allow him to accelerate quickly from the starting block.
Finally, Bolt's powerful start is also aided by gravitational torque which helps him use gravity to propel himself forward during acceleration. Despite having scoliosis, which curved his spine to the right during childhood, he has been able to adjust his stride accordingly so that it maximizes the effects of this gravitational torque. As a result of these various factors combined together, Usain Bolt has been able to dominate sprinting for decades and will go down as one of the most successful athletes in history when he retires after this running season.
Analyzing Races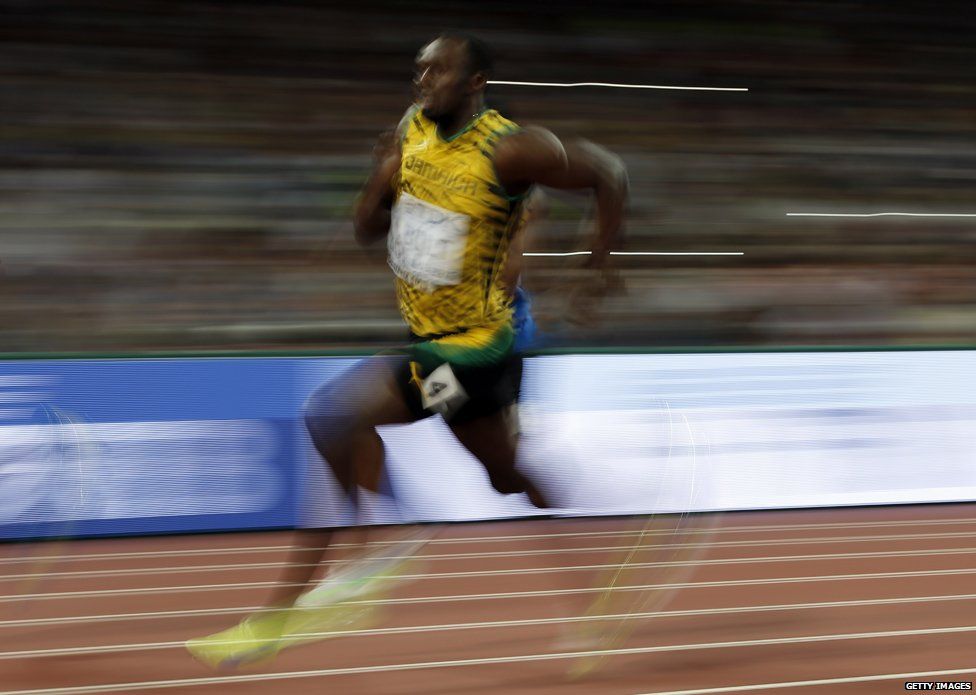 Usain Bolt is a Jamaican sprinter who is widely regarded as the fastest man in history. He holds the world record for the 100-meter dash, which he set in 2009 with a time of 9.58 seconds. His success has been attributed to his technique, physical abilities, and hard work.
Bolt's technique is key to his success. He has an extremely efficient running style that utilizes biomechanical principles to maximize speed and efficiency. His arm swing helps provide added momentum, while his leg turnover allows him to maintain high speed over long distances. Additionally, his stride length helps him cover more ground with each step, allowing him to outrun opponents even when they have a head start on him.
Physical abilities are another factor that contributes to Usain Bolt's success on the track. From an early age he was blessed with natural speed and agility that allowed him to excel at sprinting events. He also has unusually long legs which give him an advantage when it comes to covering distance quickly without expending too much energy—a crucial skill in sprinting events like the 100-meter dash where every fraction of a second counts.
Finally, Usain Bolt has put in countless hours of hard work over the years perfecting his technique and honing his physical abilities. This dedication has helped make him one of the most successful athletes in history, setting world records and inspiring millions around the globe with his exploits on the track.
Conclusion
Usain Bolt is one of the most famous athletes in the world. He is a record-breaking Jamaican sprinter and holds the world record for both the 100 meters and 200 meters sprints. But what makes him so fast?
The answer lies in his combination of natural talent, hard work, and determination to succeed. At 6 feet 5 inches (1.96 metres), Bolt has an impressive physique which helps him accelerate quickly and maintain top speed on the track. His long legs also allow him to cover more ground with each stride, giving him an edge over shorter sprinters.
However, Bolt's success isn't just down to genetics; he has also trained hard since childhood to perfect his technique and increase his strength and endurance levels. He incorporates a variety of different exercises into his regime such as weight training, plyometrics, sprint drills and core work – all of which help improve power output during races.
Bolt's mental approach is also crucial to his success; he likes to stay relaxed before a race in order to channel all of his energy into the performance itself. This approach has certainly paid off for Bolt who has won multiple Olympic gold medals as well as setting several world records along the way!