Jamaica is home to some of the most beautiful rivers in the Caribbean. From winding rivers that snake through lush jungles, to wide and powerful waterways that are perfect for rafting and kayaking, Jamaica has something for every river enthusiast. In this blog post, we'll explore some of Jamaica's most stunning rivers and show you why they make such great destinations for outdoor adventure seekers!
Overview of Rivers in Jamaica
Jamaica is home to many rivers that provide great opportunities for exploration and adventure. The largest river in Jamaica is the Black River, which is navigable for about 25 miles. Other significant rivers include the Rio Cobre, White River, Great River and Guava River.
Three of the most popular rivers used for rafting are the Great River, Rio Grande and Martha Brae River. Rivers in Jamaica meander through forests and rushing waterfalls wash over the landscape. The Rio Minho is the longest river in Jamaica, flowing for some 60 miles (100 km) from the Dry Harbour Mountains to Carlisle Bay.
Other notable rivers include Guts River, Noisy River and Alligator Pond River. With its lush vegetation and breathtaking scenery, Jamaica offers a wealth of amazing river experiences to explore!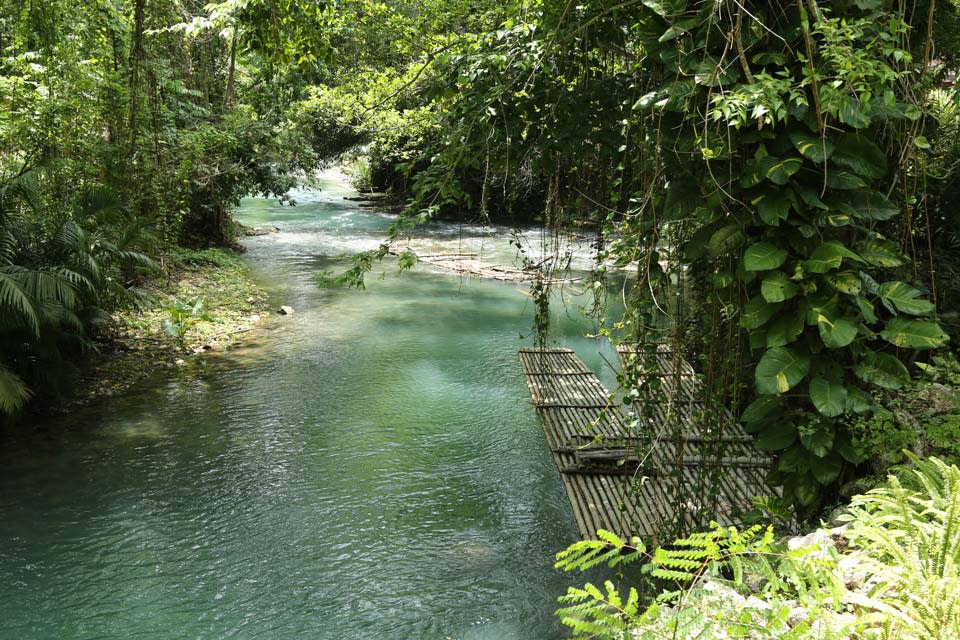 Martha Brae River
Martha Brae River is a peaceful and tranquil slice of Jamaica located just a few miles inland from the historic town of Falmouth. It is a 32km long river which flows through the hills of Trelawny, a parish on Jamaica's north coast. Bamboo rafting on the Martha Brae River is a popular activity, rated as one of Jamaica's top attractions. During colonial era, the river was used to connect the towns and villages along its banks and today it remains an important part of Jamaican culture.
Also Read: Unforgettable Adventures: A Guide to River Rafting in Jamaica
Rafting on The Martha Brae River is an incredibly relaxing experience, offering beautiful views of lush green forests, exotic wildlife and Miss Martha's Herb Garden. For an even more adventurous day out, you can combine rafting on this tranquil river with a tour of Dunn's River Falls. Whichever way you choose to explore it, Martha Brae River will provide you with unique memories that will last a lifetime!
Black River
Black River is a beautiful river located in the southwestern region of Jamaica. It is the longest river in Jamaica, measuring 53.4 km in length. The river is believed to have been named "Rio Caobana" (Mahogany River) by the Spaniards.
The Black River is home to many different species of plants and animals, including the Jamaican Crocodile, birds, and lush vegetation. It is also a popular spot for fishing and other water-based recreational activities such as boat tours and safaris.
Also Read: Black River Safari
The exact date of its establishment is not known, but it has been noted on John Sellers' 1685 map of Jamaica. The Classification of Jamaican Rivers for Recreational Use also indicates that boat tours are conducted on the Black River by various companies.
An investigation into the historical attributes of Black River and the extent to which these relics can be restored and promoted with a view to developing sustainable tourism opportunities has been conducted by local organizations.
Overall, Black River is an amazing sight to behold and an excellent destination for anyone looking for an adventure in nature or simply wanting to relax on its banks or take part in activities such as fishing or boating safaris.
Rio Cobre
The Copper River is a river located in Jamaica, winding its way through Saint Mary. Its source is unclear, with many small and seasonal tributaries feeding into the river. With an estimated elevation of 18°19'60" N and 77°0'0″ W, Copper River is also known as The Rio Tiber River or Tiber River.
This river is a popular destination for travelers looking for a unique experience. From the hills of Mayfield Falls to the banks of Roaring River, visitors can experience the natural beauty of Jamaica. There are plenty of activities to enjoy in and around Copper River such as swimming, fishing, kayaking, and bird watching.
You can also shop online at desertcart for quality Copper River products at best prices. They offer a wide range of items from apparel to home decor that showcase the beauty and culture of Jamaica.
So come explore Jamaica's beautiful Copper River – it's sure to be an unforgettable experience!
Rio Minho
The Minho River is the longest river in Jamaica, stretching 92.8 kilometers (57.7 miles) from its source close to the island's geographic centre. It flows generally south-southwest and reaches the Caribbean Sea at the town of May Pen, Clarendon.
Once thought to be the longest river in Jamaica, the Black River in St Elizabeth has since lost that title to the Rio Minho. The Spaniards who discovered traces of gold in the river gave it its name, which means "great water" in Portuguese.
Major landslides have occurred along its course and it is a popular spot for activities such as swimming, tubing and fishing. A great spot for locals and tourists alike to enjoy Jamaica's natural beauty, the Rio Minho is a must-see for anyone visiting the island!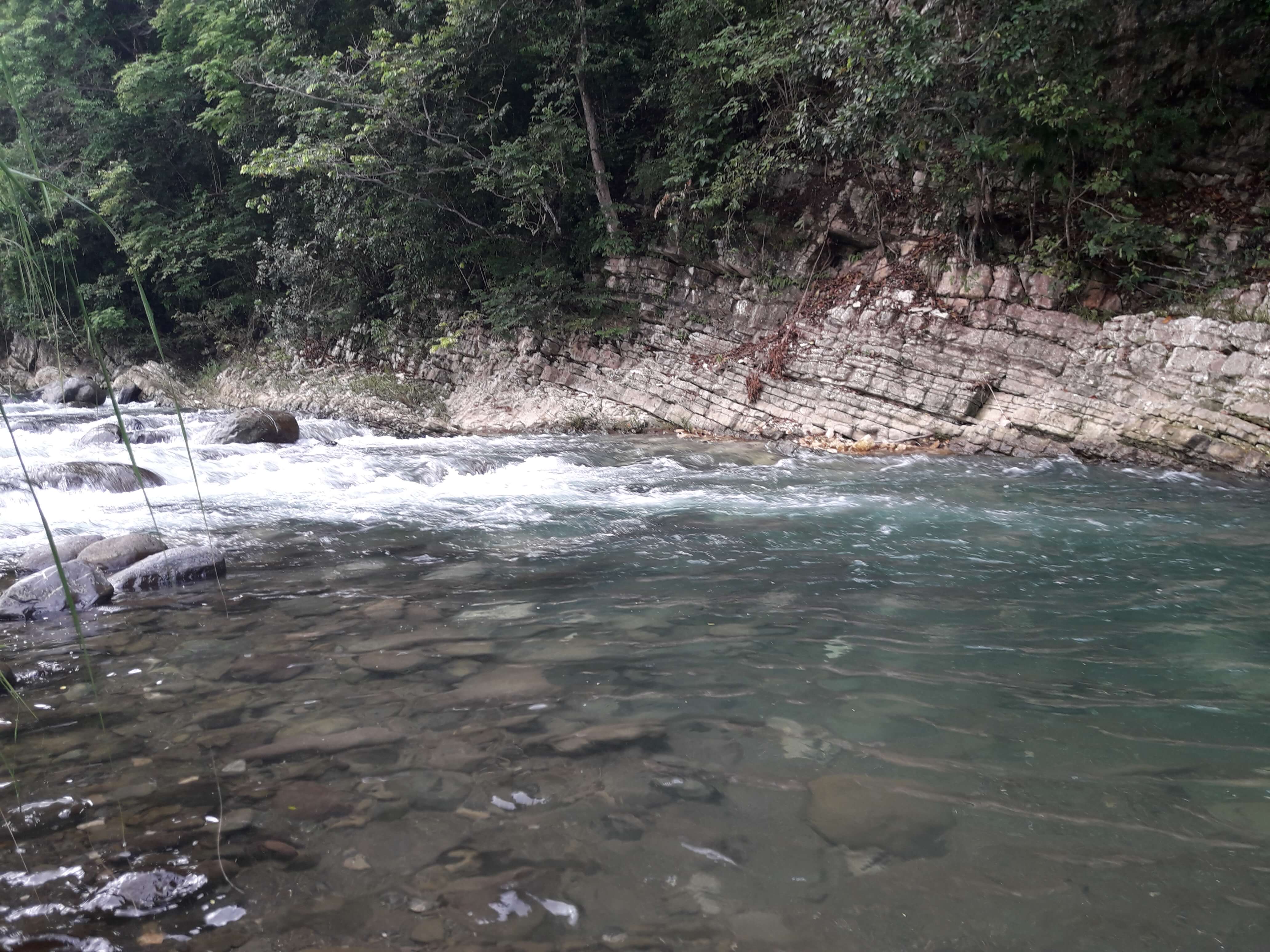 Great River
The Great River is one of Jamaica's most iconic rivers, stretching from the parish of St James to Westmoreland and Hanover. It is a beautiful sight to behold, meandering through the lush, tropical surroundings. Take a journey down this majestic river with Great River Rafting and explore the natural beauty it has to offer.
Jamaica is also home to numerous other rivers such as Rio Grande, Martha Brae River, Roaring River and Mayfield Falls, which consists of cascades and natural pools. All these rivers are vital sources of water for many communities in Jamaica.
If you're looking for more options for exploration on your next trip to Jamaica, be sure to check out the list of 22 main rivers sorted alphabetically courtesy of the National Environment & Planning Agency (NEPA). They are:
• Black River
• Cabarita
• Cocoa River
• Dolphin Cove
• Freetown Morant Bay
• Gordon Town
• Greathead
• Hope Bay
• Long Hill
• Morant Bay
• New York Corner
• Nonsuch Bay
• Good River
• Rio Cobre
• Salt River
• Stony Gut • Swift River • Travellers Rest • White Horses • Yallahs
Cabaritta River
The Cabaritta River is a river located in Jamaica. It rises near Birch Hill in Hanover and flows southward for almost 40 kilometers before emptying out into the sea at Savanna-La Mar.
The Mayfield River is a tributary of the Cabaritta River, creating an area perfect for peaceful relaxation, river trekking and rock bar visits. The region is home to numerous rivers and streams that provide water to the parish and are ideal for exploration.
Mountain River Cave is a popular site located along with the Cabaritta River. It was once inhabited by the Tainos people, who lived peacefully until the arrival of the Spanish colonists.
The steep hillsides that line the river are dotted with Plantain Garden, Yallahs River, Hope River, and other smaller rivers that flow south toward larger waterways. Exploring this beautiful area is a great way to learn about Jamaica's history and culture while taking in stunning views of nature.
Yallahs River
The Yallahs River is a river located in the parish of Saint Thomas, Jamaica. It is one of the longest rivers in the country and its source is over 1,371 metres above sea level in the Blue Mountains. The Yallahs River feeds the Mona Reservoir next to UWI via an aboveground pipe and it is a major water source for the surrounding area.
Along with the Hope River, it forms part of two southeast watershed basins (16 & 18) and covers an elongated area along the south-east coast in the lee of the Blue Mountains. Three miles north of Yallahs, through the green hills of the Yallahs River Valley, lies Heartsease, a sleepy little community that comes alive during festive seasons.
Major landslides have developed in the Upper Yallahs River Watershed, making it important for Jamaicans to understand their local rivers and how they are managed. Other major rivers in Jamaica include Hope River (19.6 km), Morant River (25.9 km) and Plantain Garden River (34.9 km). All these rivers are essential for providing water to people living in Jamaica and should be well preserved to ensure sustainable water supply for generations to come.
Wag Water River
Wag Water River is one of Jamaica's most beautiful rivers. Located in St. Mary, the river runs through the Castleton Gardens and adds to the area's serenity and pristine beauty. The river is dammed by Hermitage Dam, which is 16 miles from Kingston and opposite Castleton Gardens.
The Wag Water River is 0.28 kilometers long and has several waterfalls cascading over large boulders. It was previously known as Agua Alta and is one of two rivers that supply water to Kingston, the capital of Jamaica. Furthermore, it serves as part of a three-watershed system that includes Rio Nuevo and Rio Bueno/White River, which together cover 17 per cent of St Mary Parish.
The Wag Water River was originally part of Thomas, Jamaica's first botanical garden, however it suffered from repeated flooding by the Sulphur River leading to much discontent in the area. A community tourism project was undertaken in order to help preserve this stunning river for future generations to enjoy.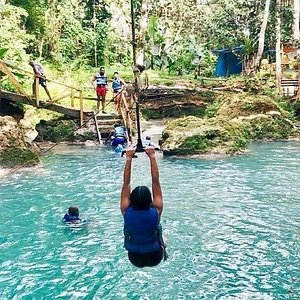 White River
White River is one of the longest rivers in Jamaica, stretching 27 kilometers across St. Ann and St. Mary parishes. Located in St. Mary, it is home to abundant wildlife and a rich history.
Visitors can experience the stunning beauty of the White River on a zipline adventure or by tubing down its cool, crystal-clear waters. Tubing along three miles of this gorgeous river is a popular activity for friends and family to enjoy and explore Jamaica's natural beauty together.
This river was named by the Spanish in the 1600s, who called it "Ocho Rios" or "eight rivers". Its tranquil atmosphere makes it an ideal spot for relaxation as you take in the sounds of birds singing and observe the lush jungle greenery along the way.
Conclusion
In conclusion, Jamaica has a wide range of rivers throughout the country. These rivers provide an important source of hydropower, water supply, and even recreational opportunities. Not only that, but they also offer an important source of biodiversity and help to protect the local environment. Jamaica's rivers are essential to the island nation's ecology, economy, and its people.